A few months ago, we designed the first broadcasting software to take into account your needs as radio hosts as well as those of DJ's. Today, we are happy to announce a new version of StudioKing which is now available to all!
Record your live shows in just one simple click
It is now possible to record your live shows with just a simple click, without even thinking of doing so! No need to use external software to save your direct. All you need to do is tick the dedicated box when launching your live session.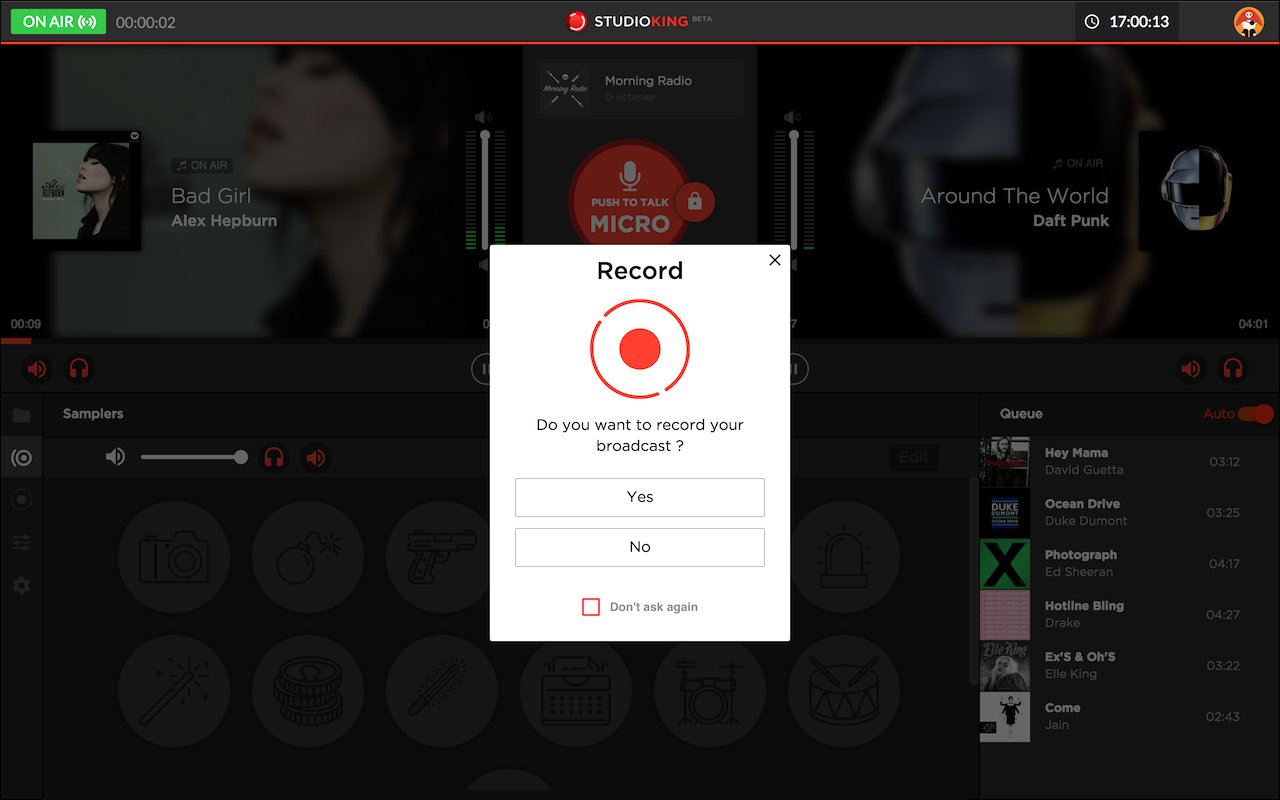 Once your live session is complete, you'll be able to find it under the My Recordings

 tab on

StudioKing

or directly on your computer in the dedicated folder.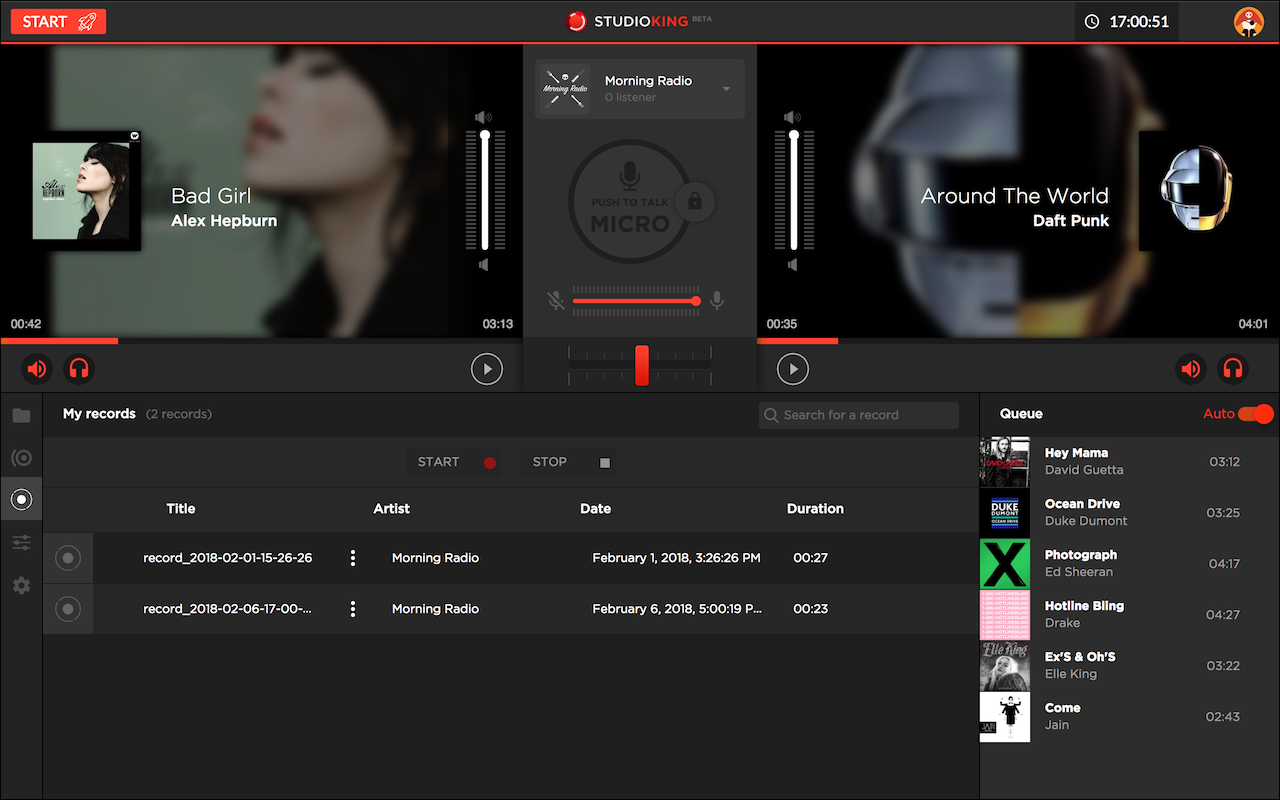 Top Tip: Should you need to, you can modify the folder where your shows will be saved via the StudioKing Settings tab.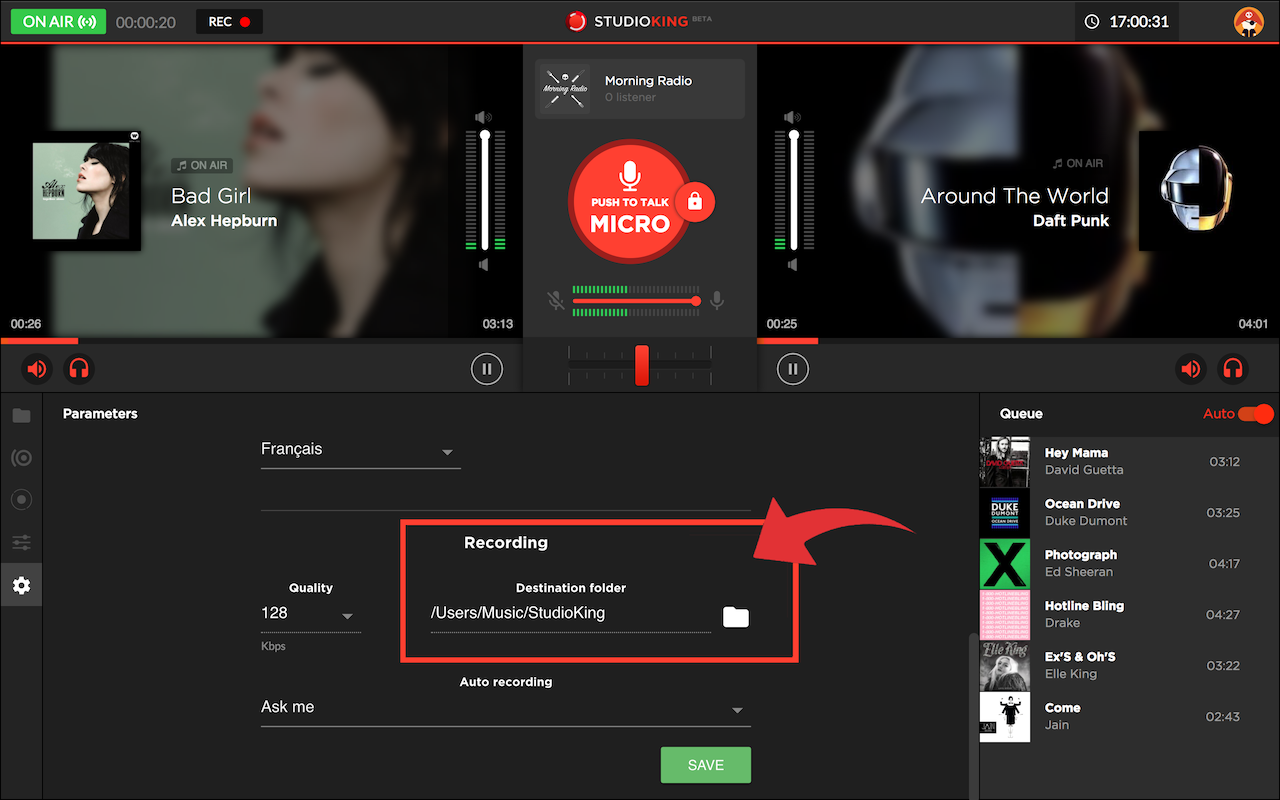 Top Tip: Are you broadcasting at 128 Kbps? No worries, StudioKing is able to record your live session in 320 Kbps, ideal for a great podcast!
Keep an eye on the time! 

With this new StudioKing update, you'll no longer miss any of your audio interventions! For full-screen viewers, we've built in a clock in the top right hand corner so that you can keep an eye on the time and stick to your schedule.
A more stable and reactive version
Following your feedback, we have also improved the stability and responsiveness of StudioKing. You can find details of improvements and corrections in the dedicated changelog.
How to obtain the new version of StudioKing?
The new StudioKing update is automatic. You simply need to launch the version of StudioKing that you currently have on your computer. A couple of seconds after having launched the software, a pop-up proposing the latest update should appear.
Ready for the revolution?