Bring your radio into the living room of your fans
Stream your radio station to Alexa connected speakers.
Your radio in the whole house
Amazon Echo is directly linked to virtual assistants that can start a radio station and even give you the title of the current song. All you have to do is ask!
To listen to your radio on these smart speakers, you'll need your own voice app (an Alexa Skill for Amazon).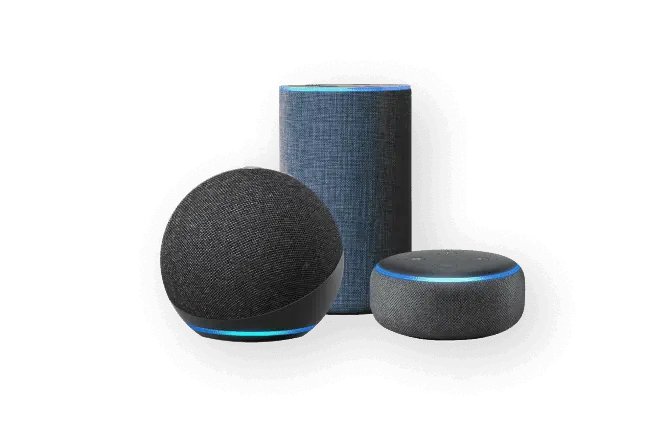 « Alexa, ask Radio Dreams, what is the current title. »
Do your listeners want to know the title of the music that's currently playing on your radio? All they have to do is ask.
Voice applications, the new radio set
Being present on smart speakers helps create a strong proximity with your listeners and boosts the visibility of your radio station.
smart speakers in the world. Sales jumped 58% in 2020!
of commands used on smart speakers are for listening to radio stations (and 85% for listening to music)
people in France use voice assistants and 3.2 million use smart speakers.
Not just a number, but above all a new way of listening to the radio worldwide. Over the past few years, vocal assistants have started to replace old radio sets in the hearts of listeners.
How does an Alexa Radio Skill work?
Your listeners can add your Alexa Skill directly to their Amazon smart speaker. They can then launch the radio or ask for the current broadcast title with a simple voice command.
You may ask yourself what is the point of having your own Alexa Skill when we know that TuneIn already references your radio on Alexa. However, with TuneIn, there is no guarantee that your radio will play when your listener asks Alexa to launch it. It may broadcast a different radio with the same or similar name. That's why it's wise to claim your spot by creating a vocal app for your radio.
Pricing in effect on 10/03/2023.
They cancel and replace the previous pricing.
Frequently asked questions