Create your radio website and share your universe
Amaze your listeners with a website that is customized to the colors of your radio station.
A website designed for radio stations
The website developed by RadioKing is designed specifically and solely for radio stations
Your radio website includes a player bar visible on all pages. Your visitors become listeners with a simple click on the play button.
The best titles and albums of the artist are displayed on their page. You can also listen to an audio sample!
Easily add your podcasts! Your listeners will then be able to access them at any time and download them thanks to the player integrated on your website.
The radio website integrates an engaging show grid that showcases your lineup.
The Playlist module is a great way to highlight tracks that are regularly broadcast on your radio.
The radio website automatically retrieves the titles broadcast on your station and places them in the "What's this title?" module.
14 day free demo – No credit card required – No commitment
Proudly show off your colors
Easily change the appearance of your website and check the result in real time.
All our templates are fully customizable. Thanks to our intuitive editor, you'll be able to modify texts, colors, photos, videos and much more!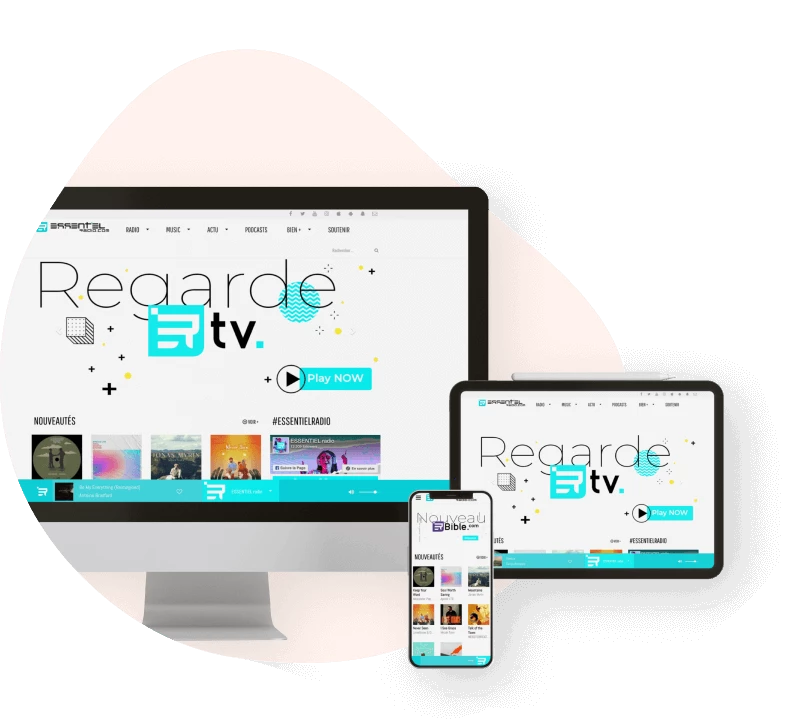 It adapts perfectly to all screens.
No matter what device your listeners use, they'll find you! Your radio website will be accessible on:
Computers
tablets
and smartphones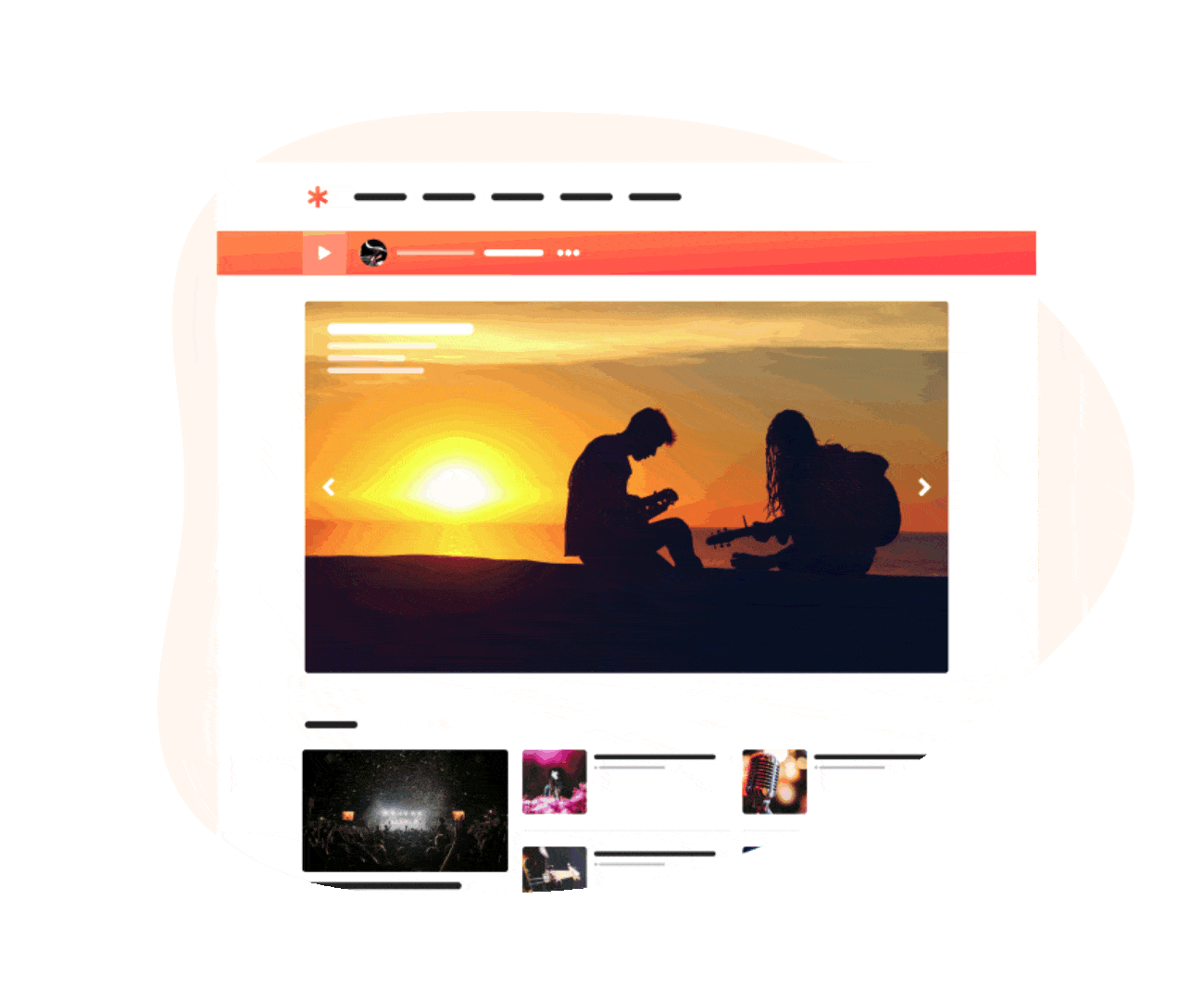 As simple as a text editor!
100% online content formatting
Simplified management of photos thanks to a media library
View, modify, delete, (un)publish all your publications in one click!
Interact with your listeners
Encourage participation to boost loyalty
Communicate and share with your visitors
The radio website includes a members-only space that your listeners can register for, letting you build a real community.
With advanced access rights management, you have the possibility of defining specific rights for each user.
Radio stations are usually managed by a team. This is why the radio website allows for multiple administrators.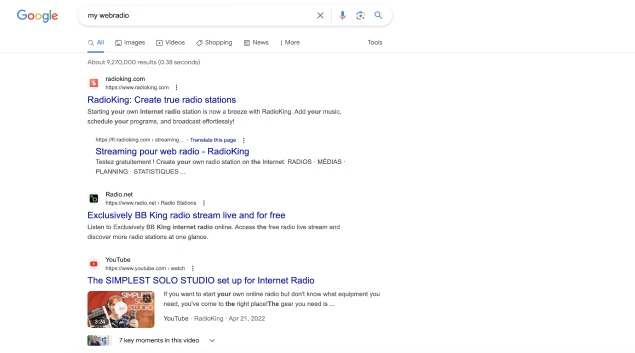 If you want to take your indexing one step further, you can define a specific title, description and key words for each module on your website. Plus, predefined tags allow you to let you add dynamic information (category and item names, publication date, etc).
Your site map is automatically generated and contains all the links for your website. Just submit them to the various search engines for instant inclusion.
Become a star on search engines
The radio website is optimized to be referenced naturally on Google and other search engines.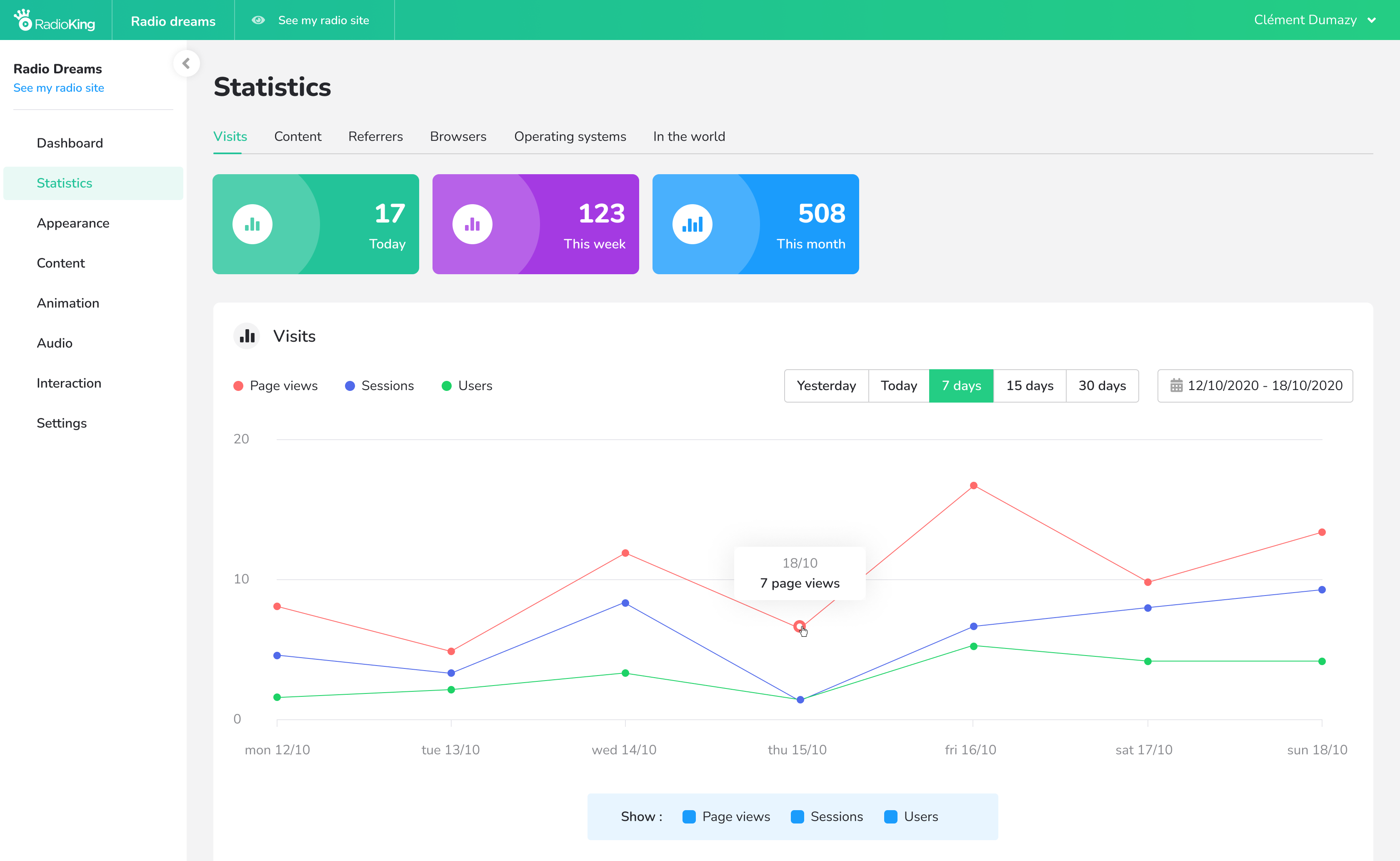 View all your statistics in one click and discover the profile of your visitors!
The radio website displays all the essential information you need to manage your radio.
It's fast and simple, we take care of everything!
Quick, reliable and secure, RadioKing offers a quality hosting service. We closely monitor the status of our servers and update their components regularly.
From security improvements to new features, you will never have to manage updates. They are automatically applied to your radio website.
We guarantee 99% availability for our hosting service and the swiftest response time possible. Hosting performance is a crucial factor for optimal use.
Features: up to 20 customizable modules
3
Responsive & customizable themes
All themes are available.

Pricing in effect on 10/03/2023.
They cancel and replace the previous pricing.
Frequently asked questions