Create your radio station's broadcast schedule
Music, DJ sets, reviews, shows… Scheduling becomes easy with a radio automation software.
14 day free trial – No credit card required – No commitment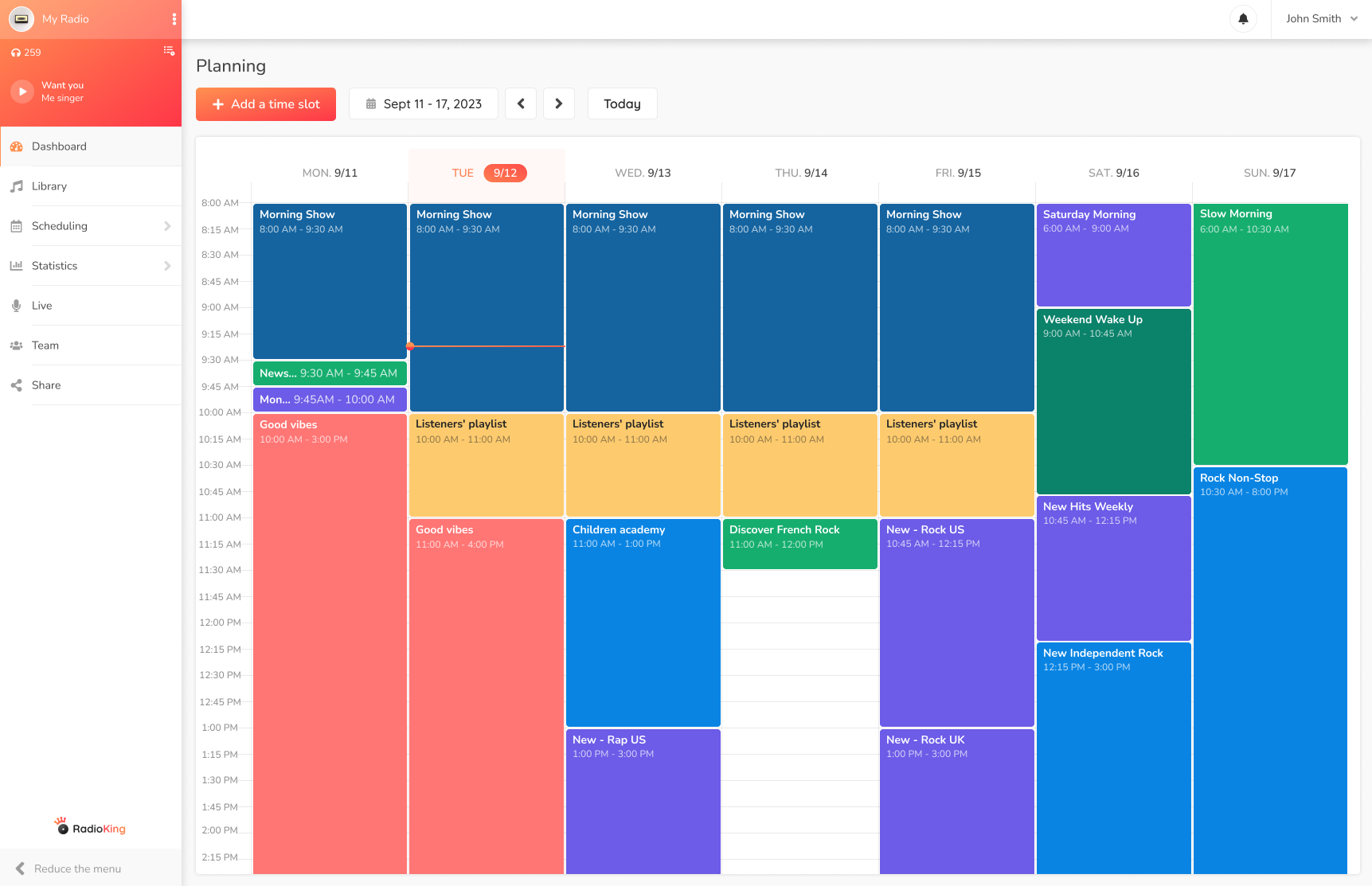 Want to schedule a playlist or program to broadcast at a specific time? Simply drag and drop your content into your radio station's broadcast schedule!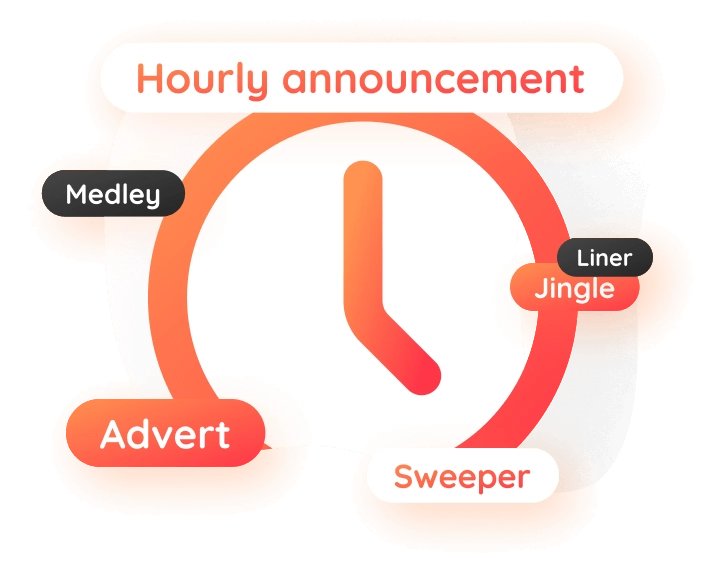 Scheduling breaks has never been easier thanks to the Radio Manager. Easily program your jingles, adverts, sweepers, etc. Simply determine the time, day and repetition of your breaks, and we'll take care of the rest.
14 day free demo – No credit card required – No commitment
Advanced radio automation
Create your own show templates and organize your programming like a calendar by adding music categories, jingles, hourly announcements, intros and outros, etc.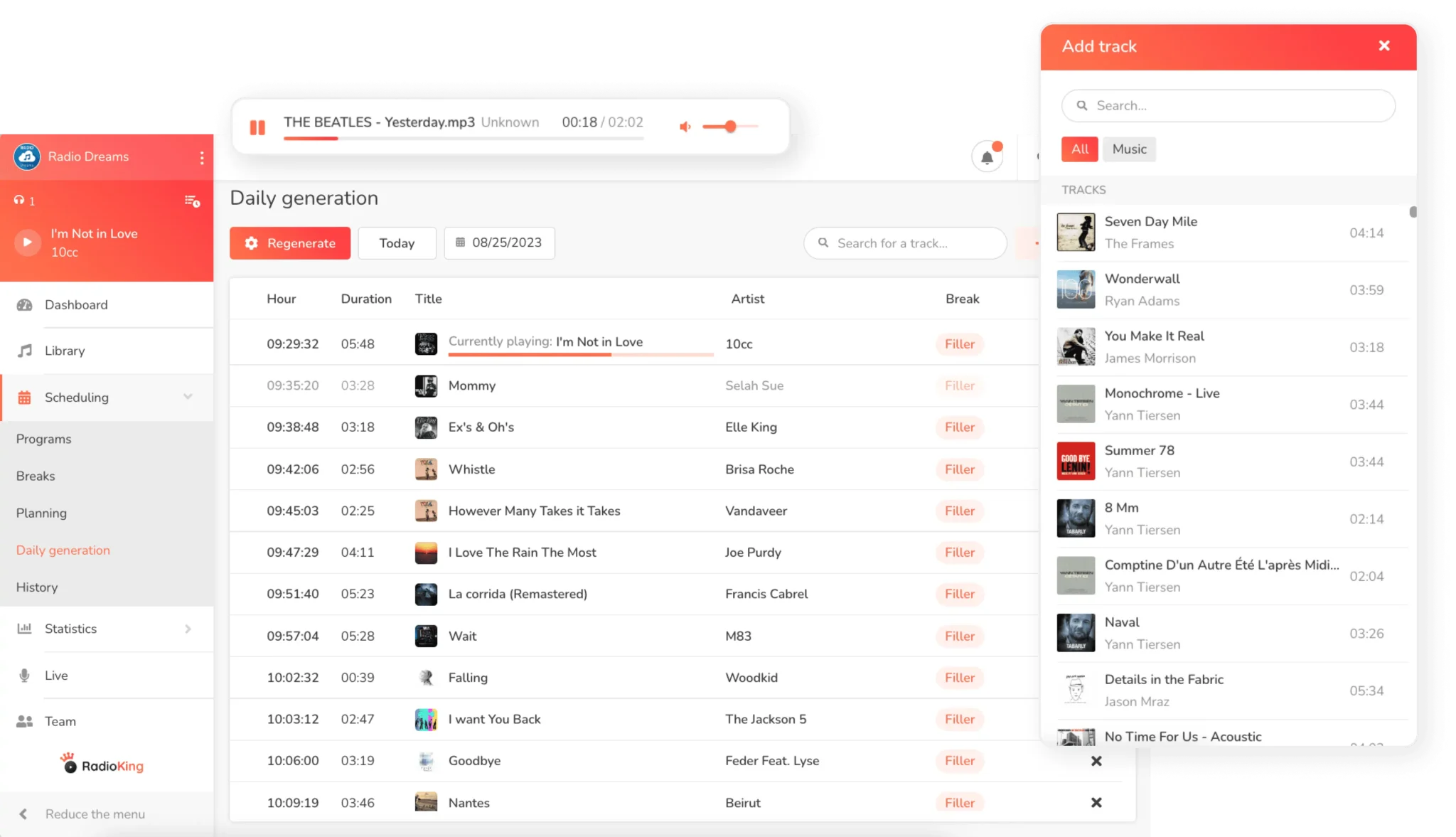 View your entire radio station schedule at a glance and modify it in one easy click.
Your day is generated automatically according to your schedule but can also be modified at any time.
24-hour radio broadcasting
Nothing scheduled to broadcast on your radio station? No problem, the intelligent filler module will automatically take care of your music to ensure there's never any dead air on your radio.
Your online radio in a few minutes! Test it for free today.