Broadcast your radio station live on YouTube
All the essential features to broadcast live are right here.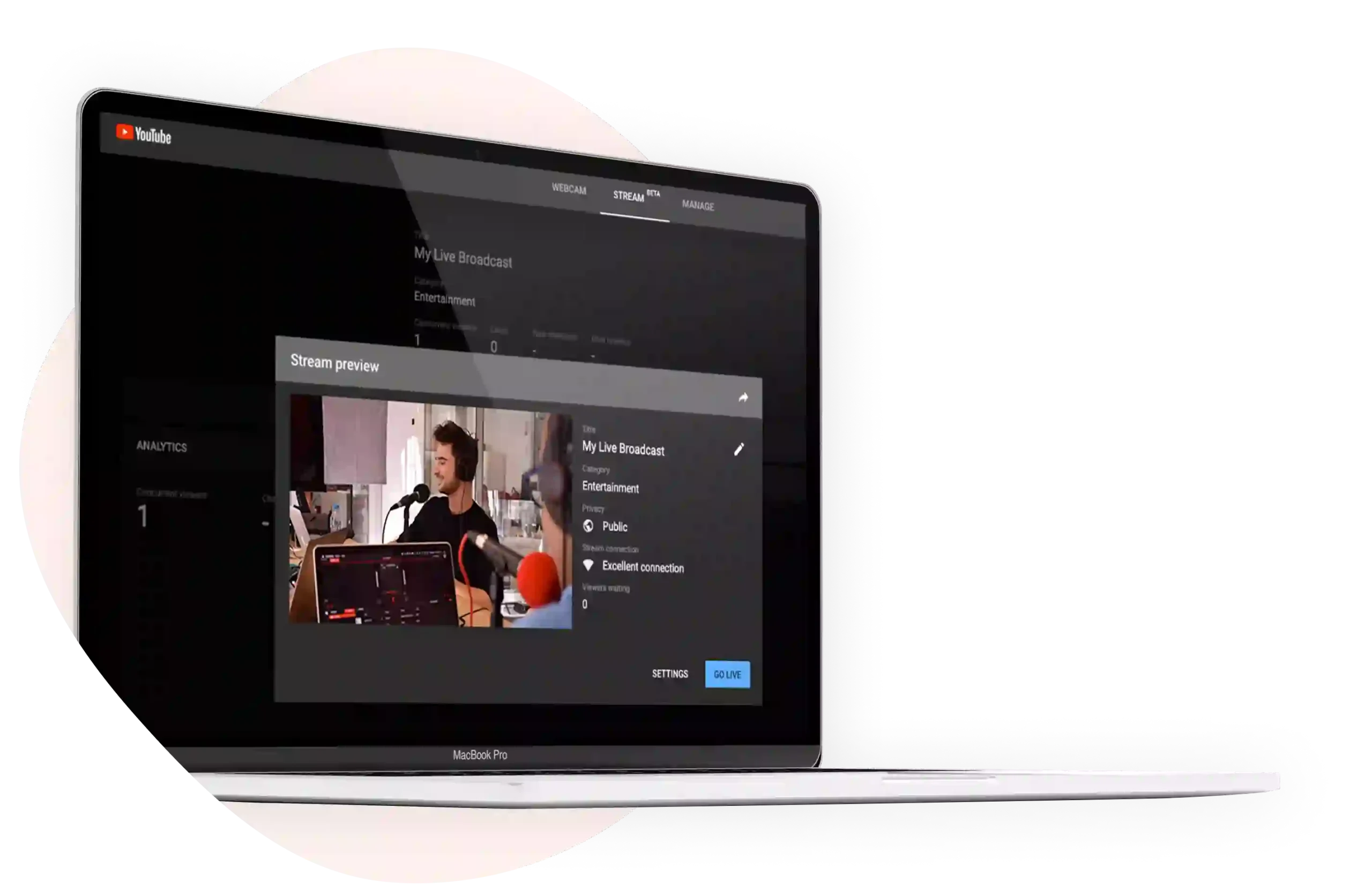 The particularities of YouTube
Create a video stream for your live radio shows and broadcast it live on YouTube
CAREFUL! To broadcast live on YouTube, you'll need to verify your account 24 hours before your live broadcast. See our tutorial here.
YouTube is very strict on the broadcasting of content that is subject to copyright. We recommend that you only broadcast your talk shows, or royalty-free music.
Verify your YouTube account
In order to broadcast your station live on YouTube, your account must be verified. Bear in mind that it can take up to 24 hours for your request to be accepted, so be sure to do this before your live broadcast.
Download and configure OBS
OBS allows you to add visual elements to your live stream, and is a great ally when it comes to video transmission. Once you have downloaded it, simply configure the software with your radio stream.
Choose your visual element
Do you want to broadcast an image, a pre-recorded video, a live video? Choose what you want your viewers to see, once you have chosen you can launch your broadcast!
OBS is a free software that allows you to combine a visual element (images, text, browser windows, webcams, and more…) with your radio stream.
Create your online radio station and start broadcasting live on YouTube today!
Want to use a different software?
Your radio station is compatible with a multitude of solutions.
Your online radio in a few minutes! Test it for free today.
Frequently asked questions