These days, more and more radio stations are starting to offer their listeners visual content. So why not smile for the camera and broadcast your next live talk show on Facebook Live?
Mac users, this one's for you (apologies for those on Windows). In this article, we take a look at just how easy it is to go live on StudioKing and Facebook Live at the same time and then integrate the recording onto your own website!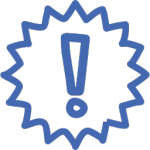 Warning: Unless you want your Facebook account to get flagged and your video taken down, DO NOT broadcast copyrighted music during your live session.
Top Tip: Use it as an opportunity to create some original content and really connect with your listeners and their social networks!
How to broadcast on Facebook Live with StudioKing
To get started, you'll need to download Soundflower onto your computer:
Once you've downloaded the software, open up StudioKing and head over to the Input/Output tab. You'll need to select your output device as Soundflower (2ch):

Make sure that you're ON AIR:

To make things easier, click on the lock button so that your microphone is constantly active: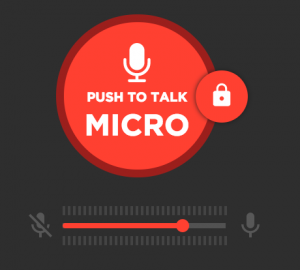 Log into your Facebook account and head over to your radio station's Facebook page. You should then be able to click on Live Video:
You might want to provide an optional description for your live video and select your chosen camera. You will then need to select Soundflower (2ch) as your microphone input before clicking on Go Live: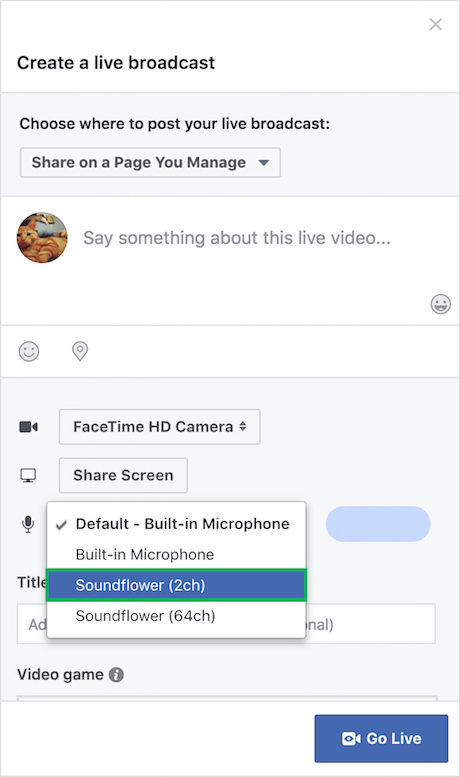 Have fun interacting with your listeners!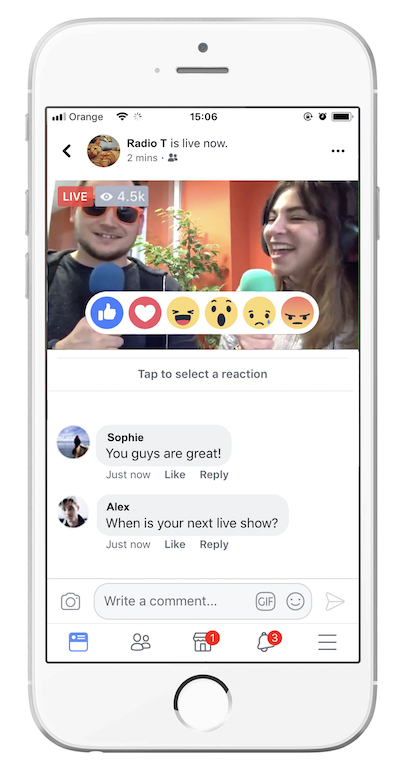 How to add the Facebook Live recording to your website
When you're finished with your live broadcast, why not embed it onto your Radio Website? Simply head over to your Facebook Page and click on the 3 horizontal dots next to your live post. You'll need to click on See More Options > Embed: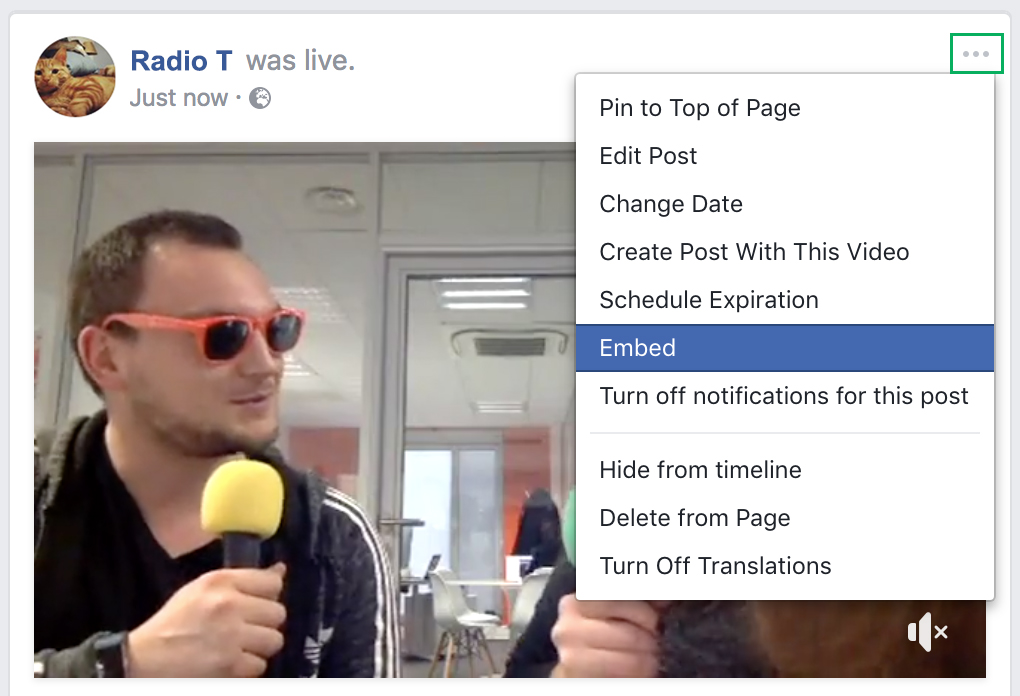 Copy the code provided onto your website:

More specifically, to add it to your website's homepage, simply head over to Home > Home Disposition on your website admin where you'll need to create a Customizable block. Click on Tools > Source Code:

Where you'll then need to paste the code that you copied earlier from Facebook:

Don't forget to click on save!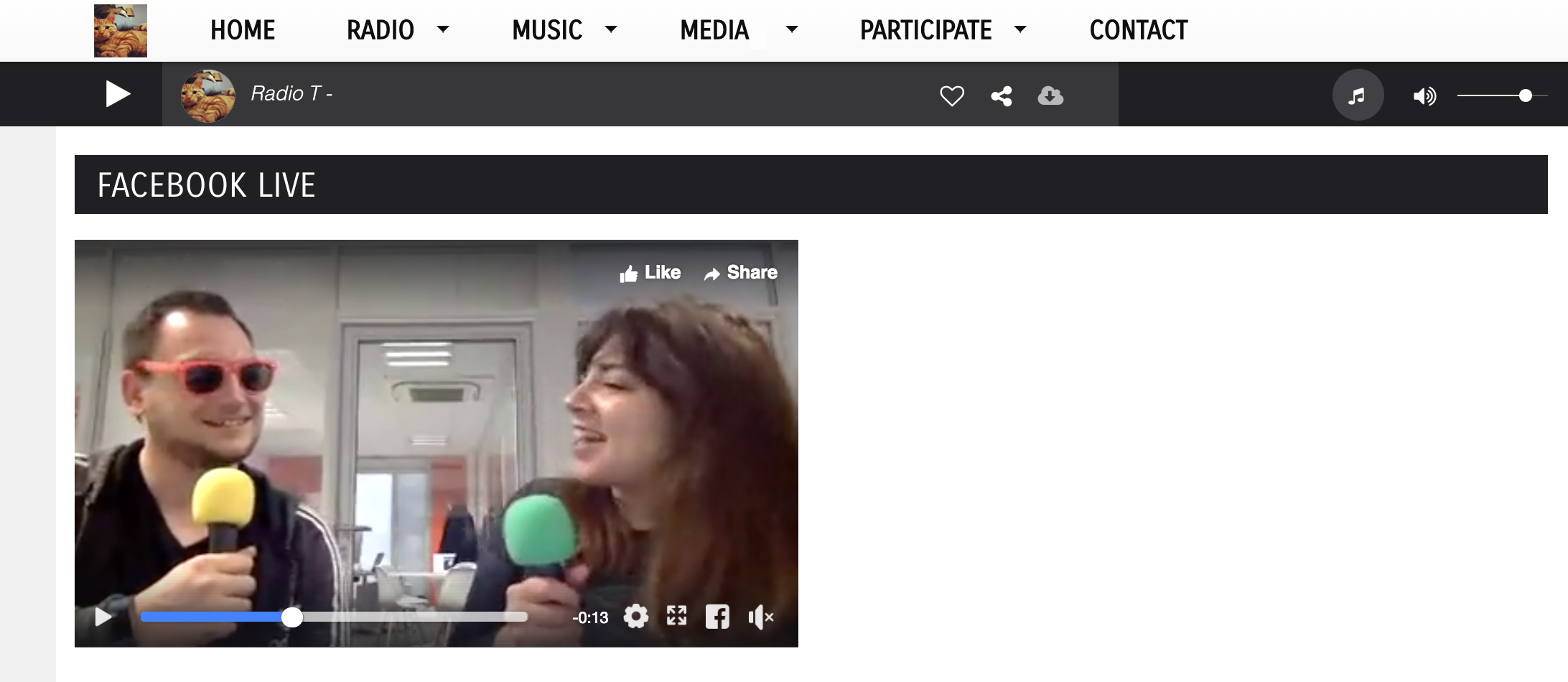 From Facebook to Twitter, RadioKing makes it incredibly easy to share your radio station on social media and boost your online visibility!
Start the adventure today and broadcast live on your radio station as well as on Facebook Live!