Radio presenting is something that may come more naturally to some people. Regardless of your experience in the radio world, it's important to continue working on your craft. Today we're sharing our top tips to help you improve your radio presenting skills.
1/ Be prepared for radio presenting
Whether you're new to radio presenting or have been doing it for years, preparation is a key step for any radio host.
Radio script
To facilitate your radio presenting experience, it's important to prepare a script for your radio show. This will allow you to outline your show and have a guide that you can easily refer to if necessary. If you feel lost at any given moment, you can simply glance down at your script to get back on track! Plus, it will also help you respect the timing of your shows or segments.
Depending on the subject of your show, you may need to do some research beforehand. Again, a script will help you organise your ideas and make sure you don't forget anything important!
Discover how to prepare a great radio script
Practice your radio presenting
We all know the saying "practice makes perfect"! Once you've prepared your radio show, take the time to practice speaking about the chosen topic. We suggest that you record yourself in order to get a better idea of what you're doing well, and what needs improvement.
Practicing can also help you feel more confident when it's time to broadcast. Remember, the better you know your subject, the less likely you are to stutter or lose your trail of thought.
Top 5 audio recording software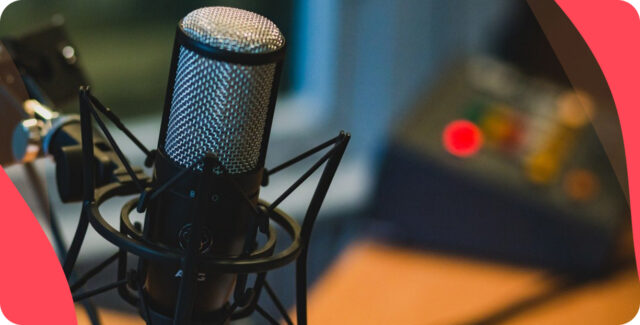 Your voice
Your voice is the main tool when it comes to radio presenting. That being said, you should take care of your voice as you would do with any other piece of important equipment. Take (at least) 10 minutes to warm up your voice and face muscles before doing any kind of radio show. Not only will this help protect your vocal cords from any damage, but it will also help you articulate better and generally improve your diction. Drinking water will also help keep your throat from drying out and putting strain on your voice.
Try these vocal warm ups for radio presenters
2/ Your listeners
Your listeners are the reason that you're trying to perfect your radio presenting skills, right? The aim of your radio show is to please your listeners and keep them coming back for more. But how?
Know your audience
Knowing who you're talking to is an essential part of radio presenting. You need to adjust your tone and vocabulary according to who you're speaking to. This is why it's extremely important to define a target audience when launching your radio project. The better you know your audience, the easier it will be for you to address them in the right way.
Is your target audience on the younger side? Think about slang words or phrases that they may use and could help you connect with them.
Find out how to define a target audience for your radio
Create a direct link
Making sure that your listeners are part of your radio station instead of just spectators is also key. You need to create a direct link with them and include them as part of your radio shows. There are many ways you can do this, for example:
Be present on social media
Social media is the perfect way for you to build a community and connect with them outside of your radio shows. It will allow you to get feedback from your followers so that you can better understand the content that they like (or don't like!) Post behind-the-scenes content or teasers on Facebook, Instagram and Twitter to keep your listeners interested. You can also use these platforms to announce upcoming shows!
Read about how to engage your listeners on social networks
3/ Live radio presenting
As you know when it comes to radio broadcasting, you can chose to pre-record your content or to go live on air. Live broadcasts often feel more natural and spontaneous, here are our top tips for live radio presenting.
Test your equipment & software
Before starting your live broadcast, it's imperative that you do a test run with your equipment and software.
Equipment: depending on what kind of studio setup you have at home, your equipment will vary. In any case, we invite you to test your microphone, headphones, mixing desk and any other equipment you may be using.
Software: there are numerous choices when it comes to live broadcasting software. Take the time to test and compare multiple options. Certain software is better adapted for using controllers and mixing desks, whereas others are much simpler with basic features.
Testing your equipment and software beforehand will ensure that you avoid any technical issues live on air.
Discover our full guide to live broadcasting software
Which equipment do you need for your radio station?
Broadcast live phone calls
Taking live phone calls from your listeners is a great way to create a closer connection between you. It's also a fantastic way to broaden your radio presenting skills, as live conversations are much more spontaneous. Learning how to navigate a conversation and keep it going (or knowing when to end it) is all part of a radio host's job.
Radio presenting with guests
Inviting guests to participate in your radio show is the cherry on top! Again, this calls for preparation. First of all, you need to find a guest (whether it's an expert on a certain topic, or even someone you know.) Once that's done, you must establish the topic of your interview which you can discuss with your guest beforehand. This will allow you both to prepare any questions that will be asked, and make sure everyone is comfortable!
By having guests, you bring a breath of fresh air to your radio show. Plus, your listeners may learn something new from this person! The important thing is for you to be comfortable with the person and subject at hand.
Find out how to prepare a great radio interview
4/ Music and radio presenting
Ok, so we obviously have to talk about music in this article! It's (generally) a big part of a radio station's content, but it goes further than simply playing a random tune here and there.
Playlists and programs
Our main tip here is simple: stick to playlists & programs that are on theme with your radio station! If you're trying to create a certain vibe or atmosphere for your radio station, you need to commit 100%. This commitment is shown through you and your personality, but also through the music that you broadcast.
Something you should also be aware of when it comes to radio presenting: avoid repetition on your radio station! Make sure that you have a good rotation of songs and artists so that your listeners don't get bored.
How to make great playlists for your radio station
Radio presenting via song announcements
Part of your job as a radio host is, of course, to announce the song and artist names. However, you don't necessarily have to stick to the classic "up next is Shivers by Ed Sheeran". Why not go a step further and give some sort of fun fact about the artist, song or album? You could also dive into the meaning behind a song, or talk about any upcoming concerts from that artist. There are loads of different ways to make your announcements more interesting!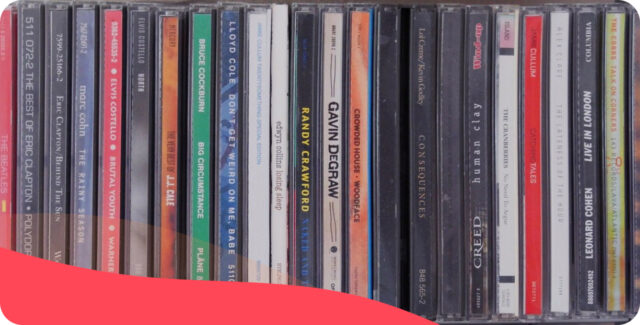 Licensing and copyrights
It's imperative that you verify the licensing requirements in order to broadcast legally on your radio station. As a radio host, it's your responsibility to check with the relative music authorities from the country you are broadcasting from. You could find yourself paying a hefty fine for each song that is not covered by a license.
Do I need a license for Internet radio?
5/ You
If people enjoy your broadcasts and come back for more, you have yourself to thank! You are the person that brings life to the radio station and keeps it going.
Choose a topic you're passionate about
The more passionate you are about your radio topic, the better. Being passionate about something doesn't necessarily mean that we know everything there is to know. Perhaps you're going to interview an expert in a field that fascinates you and you simply want to learn more! In any case, the key is to choose a subject that will show your enthusiasm as it will make your show more compelling and authentic.
25 radio topic ideas to inspire you
More than just a radio host
Radio presenting can be much more than simply being a host. If you started your own Internet radio station, you don't necessarily have a whole team behind you. This means that you may also have to handle the technical aspects of your broadcast. Incorporating jingles, sweepers, time stamps, etc. can be part of the job so it's essential that you familiarise yourself with the terms.
Check out our radio terms glossary
Let your personality shine through
Last but certainly not least, be sure to let your personality shine through during your broadcasts! Your personality is what will help differentiate your radio from the rest and give it its own special flare. In turn, this will help people create some sort of attachment to you and your show. So remember: have fun, be authentic and don't put too much pressure on yourself.