When you start a radio station, you obviously want it to attract an audience and be listened to. For this to happen, you need to offer your listeners something that they won't find elsewhere. In other words, your radio station needs to stand out!
Clear positioning
For your online radio station to be of interest to potential listeners, it needs to have an original angle. Many radio stations distinguish themselves by a musical identity, a mindset, or a specific geographical area for example.
By focusing on a particular theme, you'll naturally address people who are likely to be interested in your radio. So yes, this may restrict the range of potential listeners, but it makes it much easier to retain your audience. Plus, it also helps form the basis of your radio's identity.
For this originality to be noticeable, even before the radio is listened to, it should be reflected in elements such as the name of the radio, and its visual identity.
Obviously the name of your radio station should reflect its identity. For example, you can use a word that is linked to your positioning (Woodstock is a word that is immediately associated with the spirit of the 1960s, for example). The name should be short, appealing and readable.
The visual identity should reflect the style codes associated with your theme. A good graphic identity (colours, fonts, icons…) will give a positive image of your radio even before it's listened to. These are generally the first elements that will connect your radio to potential listeners. It would be a shame to start off on the wrong foot!
A distinctive sound identity
While it's important to stand out visually, it's also essential to have your own identity in terms of sound. Your musical programming obviously plays a role in this. It can be a great way of differentiating your station from others, whether it's by offering musical discoveries, a particular style, or music from a geographical area or period.
However, contrary to what you might think, this isn't necessarily the most important thing. In fact, music selection is important if your radio station is aimed at music lovers, which may not be the case for you at all. But that doesn't mean you can't have a sound identity!
In addition to the music, a radio station's identity is also formed by its jingles. These short audio snippets are placed between your content and often include the name of your radio. They reflect the spirit of your station and regularly remind your listeners that they're in your world! This way, if they like what they hear, they will quickly associate it with the name of your radio and will be more inclined to come back for more.
Top Tip: Be sure to create jingles that include audio elements related to your theme, whether it be musical instruments or sound effects. For more information on how to create your own jingle, we invite you to take a look at this tutorial.
Regular Hosts
If your radio station doesn't focus entirely on music, it's probably because your programs play an essential role in your concept. In this case, your station has an important asset that no other radio station has: you!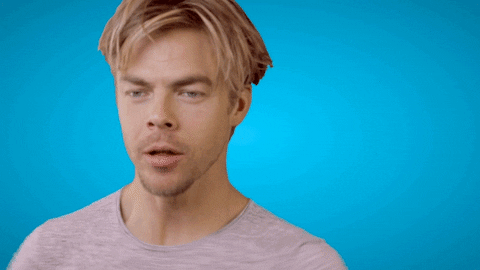 If an audience can become attached to a musical program or to values, it can also become loyal to your radio station thanks to your personality. You yourself may be attached to certain creators more so for their personality than for their work.
The key to becoming a leading personality on your radio station is first and foremost: to be there! Talk to your listeners via recorded programs, go live on air regularly, put forward your values and principles (without overdoing it of course), and be yourself!
This advice is also valid for all the other presenters on your station, if you're lucky enough to have more than just yourself. The key words to remember are regularity, spontaneity and passion!
Live events not to be missed
We talked about regularly broadcasting live, so let's dig a little deeper. In addition to being a key success factor, live shows are an institution in the world of radio. Going live means putting the human element and interaction back at the heart of programming: inviting your listeners to spend a moment with you is as if you were inviting them into your home! Live broadcasts are the heartbeat of your radio station and will allow you to give it another dimension.
By multiplying live shows, you'll create a regular meeting point with your community. If they like what you do, they will come back, and won't want to miss any more live shows! Be clear about when the next live event will take place, it's best to schedule them at the same time every week or every day if you can.
Social media, websites and mobile apps
Social networks have become more of a requirement than a bonus, and radio is no exception! They are the best way to gather your fans in one place, communicate with them, and make them interact with each other. Good interaction with your listeners is a big plus when it comes to standing out.
Depending on the type of audience and your content, one network may be more relevant than another. It's better to address your community on the right network than to try to use them all. Don't worry if you find yourself spending more time communicating about your radio than actually doing radio. Social networks contribute to this imbalance, so try and be wary of the energy and time they take!
A good website can also set you apart from other radio stations. You can include all kinds of information about your station such as: team, roots, values, etc. This is another great opportunity to highlight the identity of your project and provide your listeners with another point of contact.
→ Create your website with RadioKing
Speaking of contact points, a dedicated mobile app is also a great way to stand out and make it easier to access your radio. You need an internet connection to listen to an online radio station, and an app allows anyone to tune in to your airwaves anywhere, anytime, with ease.
→ Create your mobile application with RadioKing
Sound processing
Finally, let's talk about something that can make the difference between an amateur radio and a pro radio: sound quality.
It's super unpleasant as a listener to have to turn up the sound on a track at low volume (and then have the next one screaming in your ears due to a volume difference…). To counter this phenomenon, you need to normalise your tracks before importing them into your Radio Manager. To find out more, take a look at our tutorial "How to normalize your radio's music with MP3Gain."
It's also important to remember that the compression of your files is crucial. Make sure you have the best quality files possible before uploading them. Our different radio offers provide different streaming qualities, so check that your files match accordingly:
Start Offer:

128Kbps

Pro Offer:

up to 192Kbps
Business Offer: up to 320Kbps
These precautions will make for a pleasant and unobstructed listening experience, which will set you apart and make your audience want to come back for more!
We hope that you've found these tips useful. If you try any of them, be sure to let us know how it goes!