When you start off broadcasting on your radio station, getting the right reflexes can always prove a little difficult. Don't worry though as even the greatest DJs have been there. So to kick start your radio station in a calm manner, we're giving you 10 pro tips to master the delicate art of broadcasting.
The Music
Essential to your radio station, your music should not be neglected, it is important to choose it well in order to create a world that your listeners will easily recognize.
Announce your titles
There's nothing better than keeping your listeners informed of your playlist titles, not only does this allow them to discover new music but to see that you yourself are involved in the musical universe of your radio station. Do not hesitate to register and announce the songs and artists songs that you broadcast.
Create programs
Determine a style for each show: soul, rap, indie music. It's up to you to manage the musical atmosphere of your programming. In order to retain your audience, create a schedule and stick with it. For example, why not choose to broadcast an hour of world music every Monday night.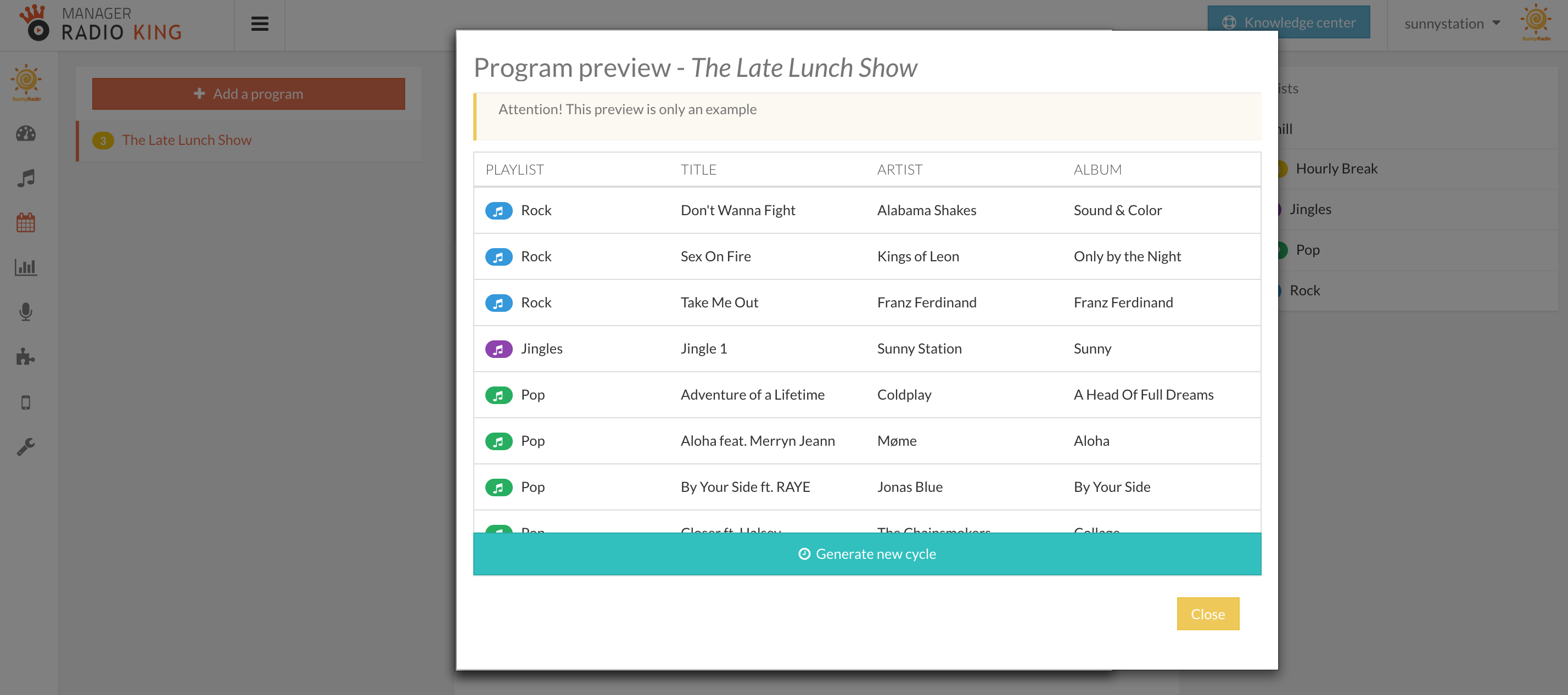 Top Tip: With the "Programs" module on the Radio Manager, creating a program is quick and easy. For more information, check out our tutorial here.
 Shows
Programming or streaming a show is a great way of winning the loyalty of your audience and establishing a regular meeting with your them. Make sure you don't neglect the idea of shows, as they can be a source of connecting with your audience.
Work on your shows
It might seem like trivial piece of advice, but all pros work and prepare their radio broadcasts. There's no need to spend hours designing your show, simply writing an outline of your show is enough: how you'll start, how you'll finish and what topics you'll be tackling. Interviews are also a great way of creating content!
Follow current affairs
Referring to news is always interesting for your audience. This way, your radio station appears to be much more involved and responsive. It also allows your listeners to see that you are always on the lookout for new features.
Top Tip: Why not consider adding various radio bullets into your planning. You can always use the Breaks module to schedule them every hour and keep your listeners informed.
Consider podcasts
Recording your program during its broadcast has its advantages. This way, you can propose your listeners to download them via your radio station's website. Your listeners will then be able to download and listen them in their own time. You can also re-broadcast your live shows at another time on your radio station.
Going Live
Broadcast live
Going live is an important step when broadcasting on your radio station. Do not hesitate to release your inner DJ and create an even stronger bond with your listeners.
To get a better idea on how to go live using StudioKing, have a watch of our video tutorial here.
Your listeners
The heartbeat of your radio station is of course your listeners. After all, it is for them that you broadcast, so don't neglect them.
Talk to your listeners
Hosting a radio program does not mean speaking alone in front of your microphone. Speak to your listeners, be close to them.
Listen to what your audience has to say
Do not hesitate to create a link with your listeners, invite them to share their opinions on social networks (Twitter, Facebook etc.) and why not talk to them when live.
Top Tip: Why not find out how to create a switchboard for your station.
You
Be yourself and stay motivated
All radio professionals will agree that the best way to host a radio program is with passion. As long as your motivation remains intact, trusting yourself and having fun is essentially the most important thing!
BONUS TIP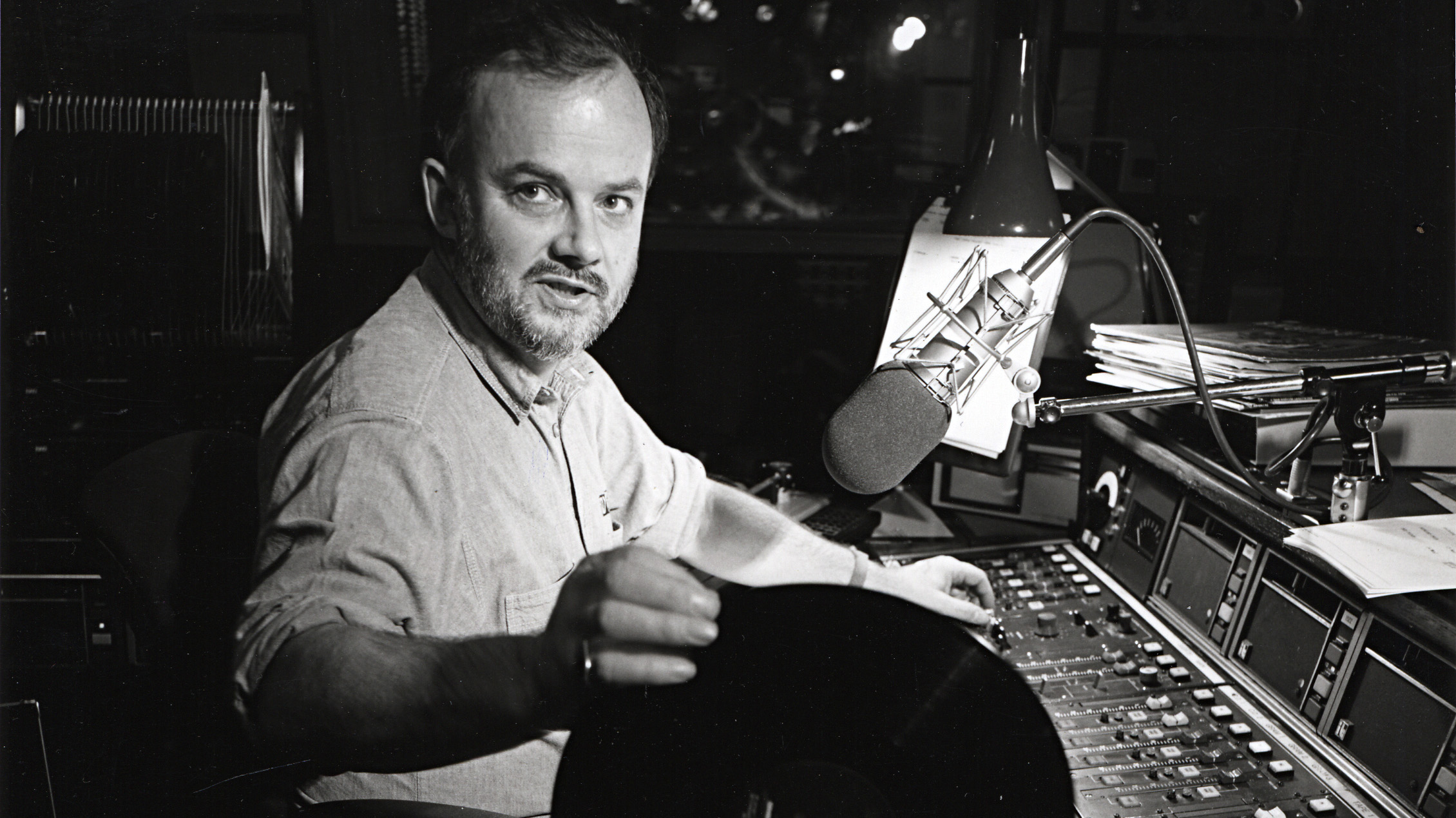 And for our last top tip, we'll leave you with an iconic quote from the legendary BBC DJ John Peel:
"I just want to hear something that I haven't heard before."