While obtaining new radio listeners is an admirable goal, it's also critical to prioritize your present audience by focusing on listener engagement. You want to guarantee that you are servicing your loyal audience, and keeping your listeners listening longer is a good aim that will help you focus on your present listeners. This allows you to focus on your devoted audience and helps you expand and improve your station. In this article we'll focus on 10 ways to stop your listeners from tuning out!
1/ Keep your listeners updated
Notify your listeners of any changes to your station programming, especially if you have recently updated it. Even if nothing has changed at your station in a long time, you should remind your listeners of what's happening on your radio in general. When they know what they're getting themselves into, it's more probable that listeners will tune in and remain because they know what to expect. Tuning in blindly can result in a significant reduction in listening duration, so be sure to inform your listeners of what's going on!
2/ Inquire about song requests
Listeners' song requests are an excellent method to keep them tuned in and engaged! Inform them that they can submit song suggestions via phone, email, or social media and that you will have the songs programmed in as soon as possible. As a result, those who requested something will continue to tune in to hear their music on your station! This is one of the best ways on how to stop your listeners from tuning out.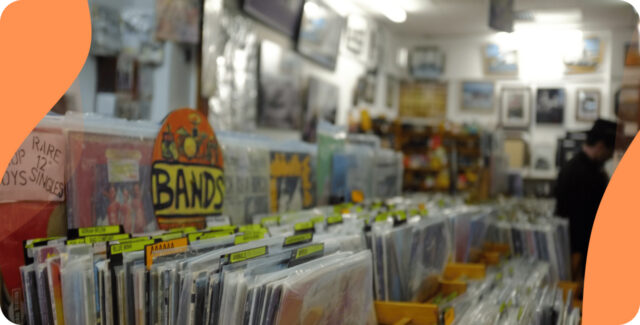 3/ Keep your hosting style in mind at all times
As a radio presenter, you want to make sure that any content is delivered effectively. Don't stray too far away from the topic or become so engrossed in your conversation that you begin to speak incessantly. Also, while you are free to express your ideas and use sarcasm, keep in mind that you never want to approach anything unpleasant, unduly pessimistic, condescending, or any other form of condescension. You want to stop your listeners from tuning out, so don't give them a reason leave your station! It's your duty to keep them hooked as you focus on listener engagement.
4/ Make use of teasers
Yet another practical approach to stop your listeners tuning out is to tease them with what they may expect to hear on your station in the following 30 minutes, two hours, or later in the evening! Observe what programs, playlists, or special guests they don't want to miss, and they'll be more likely to stay tuned in or return shortly after.
5/ Provide something of value to your listeners
It's possible to provide value to your listeners simply by playing the music that you choose to play; however, to increase the amount of value you provide, you may want to consider providing relevant information, advice, or other materials so that your listeners can take away information that is relevant to them. Running a successful radio station isn't as challenging as it may seem if you're able to give your listeners the right content.
The kind of advice you can provide depends on your specialization. You can provide information about events, new movies or television shows, and so on. Remember that you don't want to overwhelm your audience with information and guidance; instead, you want to provide a few precious nuggets that will keep them tuned in to hear what great information you have to share.
6/ Give people a shoutout
Incentivize your listeners by allowing them to be recognized on your radio station if they call in or leave a message on social media. The approach you use to collect names for a prospective shoutout can be tailored to your specific needs and goals, which can also be tied in with any engagement objectives that you may have. This is an excellent method of encouraging them to tune in for extended periods since they will want to listen to their shoutout being broadcast.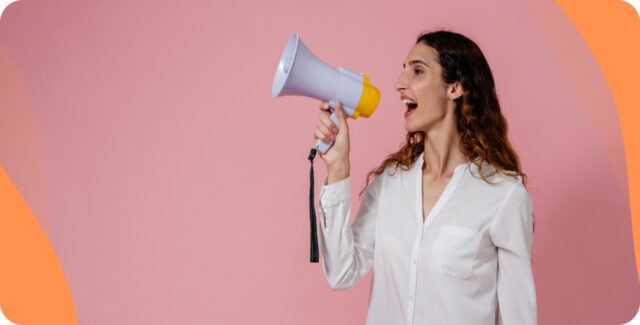 Top Tip: Use the audio shout-out widget in order to obtain vocal messages from your listeners. You can then easily broadcast the shout-out on your radio station!
7/ Giveaways and competitions should be organized
Offering giveaways and competitions is another excellent strategy to encourage people to listen more frequently. Participants will always tune in to find out if they have won and if there have been any developments. When announcing the winners, don't forget to inform your listeners of any upcoming prize draws or competitions so that they can make sure to tune in! You can check out some courses that can boost your radio career and increase listener engagement.
8/ Always interact with the people who are listening to you
Interacting with your audience fosters loyalty, which can result in your audience listening for extended periods. Answer questions, make comments and share your thoughts on social media. If you provide an email address for listeners to use to submit questions and requests, make sure you respond to them! Every little helps when it comes to maintaining a connection with your audience. All these efforts will help keep them engaged which, in turn, will stop them from tuning out!
9/ Choose your radio imaging with care
Be cautious with the type and frequency of your radio imaging. It has the potential to enhance your station and give it a more professional feel. Make sure that your imaging integrates seamlessly into your programming and isn't startling, intrusive, or too repetitive.
You want your radio imaging to serve as a changeover between songs without ever deviating from your musical theme or style. This applies to intros, jingles, and promotional material as well. These are fantastic methods to advertise your station and provide station information to your listeners, but they must be authentic and concise to be effective. It only takes a split second for you to lose a listener if any aspect of your imaging is overly aggressive. On the other hand, excellent imaging can keep listeners engaged for several hours.
10/ Concentrate on your credibility
It's crucial to establish credibility for your station at the forefront of your thoughts. Maintain focus on your niche, disseminate reliable information, and be sincere with your audience. If you emphasize trustworthiness, you can rest guaranteed that listeners will come to rely on your station, which means they will be tuning in for a more extended period.
Want to start an online radio station? Benefit from a free seven day trial with RadioKing today!