So, you've finally launched your radio station! You've created your playlists, scheduled your programs and even found some guests to interview live! You've communicated on social media to let everyone know about your station, but the real questions is, how do you keep your listeners listening? Here are our top tips:
Prize draws and competitions
Our first tip to encourage your listeners to stay tuned to your radio station is to organise prize draws and competitions. By doing this, you incite all of those who have participated to stay tuned in order to find out if they are the lucky winner! When announcing the winner(s), don't forget to let your listeners know if a new competition is coming up soon so that they keep an eye (or ear) out for it!
Create an app
First of all, creating a Mobile App for your radio station makes it much more accessible. Your listeners are more likely to tune in to your radio if they can access it directly from their smartphone on their daily commute for example. You can also send your listeners push notifications to let them know about any special shows or live broadcasts that are coming up.
Create a website
Creating a website also makes your radio station more accessible, therefore encouraging your listeners to listen for longer. With Themes 3 & 4, a player bar is integrated meaning that your listeners can navigate around your website whilst listening to your station.
Teasing
Teasing your listeners has also proven to be a great technique to keep them on the edge of their seat. Let them know what will be happening in 30 minutes, in 2 hours or later in the evening! It's the occasion for you to let them know about any shows, playlists or guests that aren't to be missed!
Shout Outs
Offer your listeners the possibility to get a shout out on your radio station! If you have a Pro or Business Radio, you'll have access to our audio shout-out widget, allowing your listeners to leave you a vocal message of up to 30 seconds! Don't have the shout-out widget? No worries, let your listeners know that they can leave a message on social media and you will read some of them out loud. This is a great way of getting them to tune in longer so that they can hear their message live on air.
Song requests
Another great way to keep your listeners tuned in to your radio station is to ask them to send you their song requests! If someone asks you to play a particular song, they're more likely to keep listening to your radio in order to hear their song broadcast on your station. You can use your social media accounts to get your listeners to participate!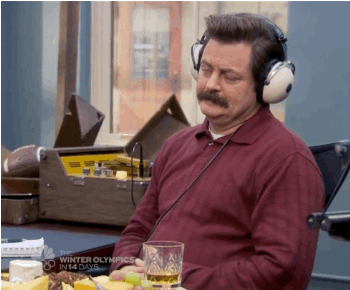 Time signals
Become a part of your listeners daily routine by giving time signals on your radio station. Thank them for joining you early in the morning, and help them keep the rhythm by giving them time signals throughout the day. There are obviously different time zones to take into consideration, you can use the statistics tab in your Radio Manager to find out where the majority of your listeners come from and adapt your time signals to them.
You can also give multiple time signals, for example: "It's currently 8:30AM Eastern Time, most of you will be on your way to work, but it's only 7:30AM Central time so most of you may be in the middle of having breakfast!"

Help your listeners
Your audience is more likely to listen to your radio for longer if they know that some advice and top tips are coming their way! Give them practical information about events, exhibitions, new movie releases, new TV series etc… You can even give them practical tips that can help them in their day to day lives!