Soundtrap is an online recording platform. Initially intended for music creators, the tool is so intuitive and practical that it could also become a major ally in the creation and recording of a
radio show
.
Here's how to make a show for your radio easily using Soundtrap.
Create your account
Like most online platforms, Soundtrap will ask you to create an account on which you can store your projects, connect with other users etc…
Soundtrap allows you to
benefit from their product free of charge
for basic features. This will be more than enough for you to get started. However, if you wish to unlock more instruments or "loops" you can purchase a
subscription
.
Begin a project 
Once you have created your account, you will have access to your profile. In this area, you can see your current projects and even collaborate on a project with other users. To start your project, simply click on Enter Studio.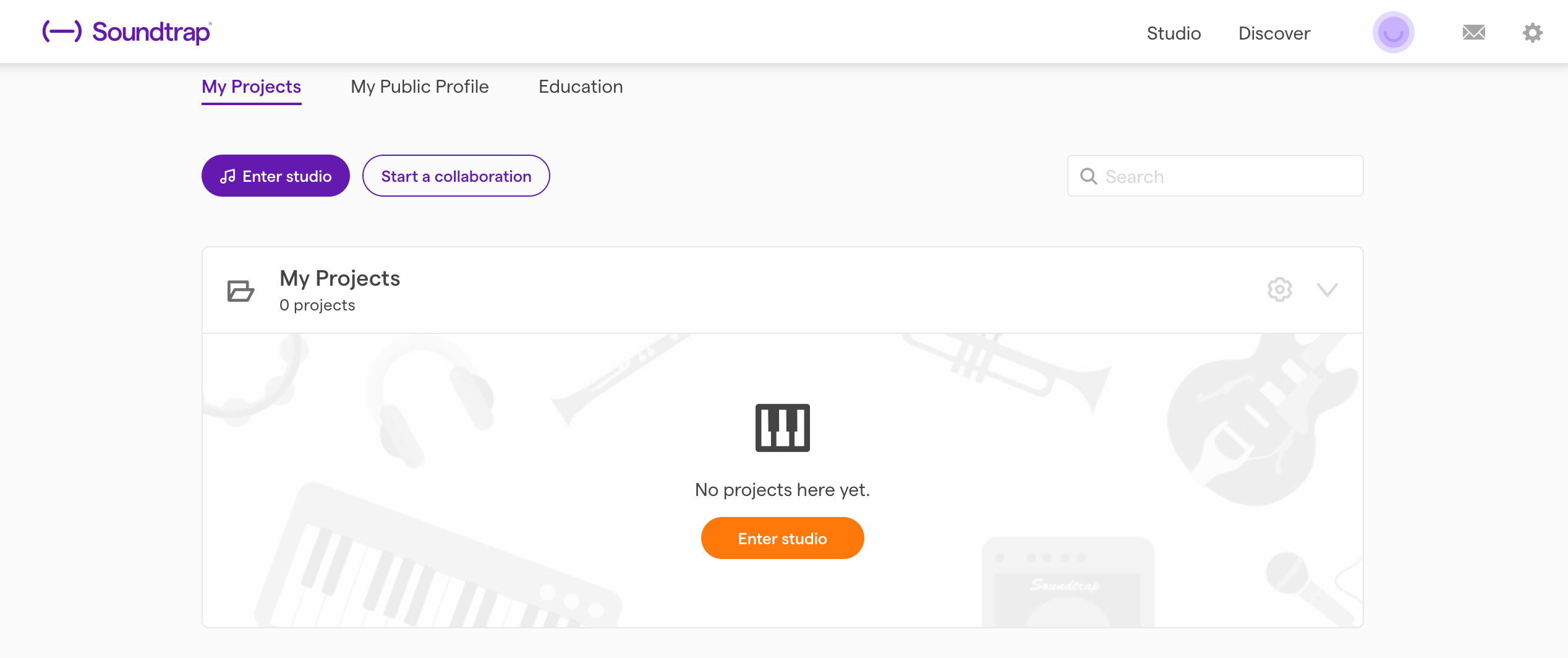 Soundtrap will offer you multiple templates, such as "Podcasts" for example. To create a new show from 0, choose Blank.
You will now be able to get to the heart of the matter and record your show. To do this click on + Add New Track and choose Voice & Microphones. This is where the serious business begins, you will have the opportunity to combine the effects to achieve a perfect setting.
Step one: Make sure you record with the right microphone. Before starting your recording, check that the sound recording is done on the right input. You can modify this element at the bottom of the page.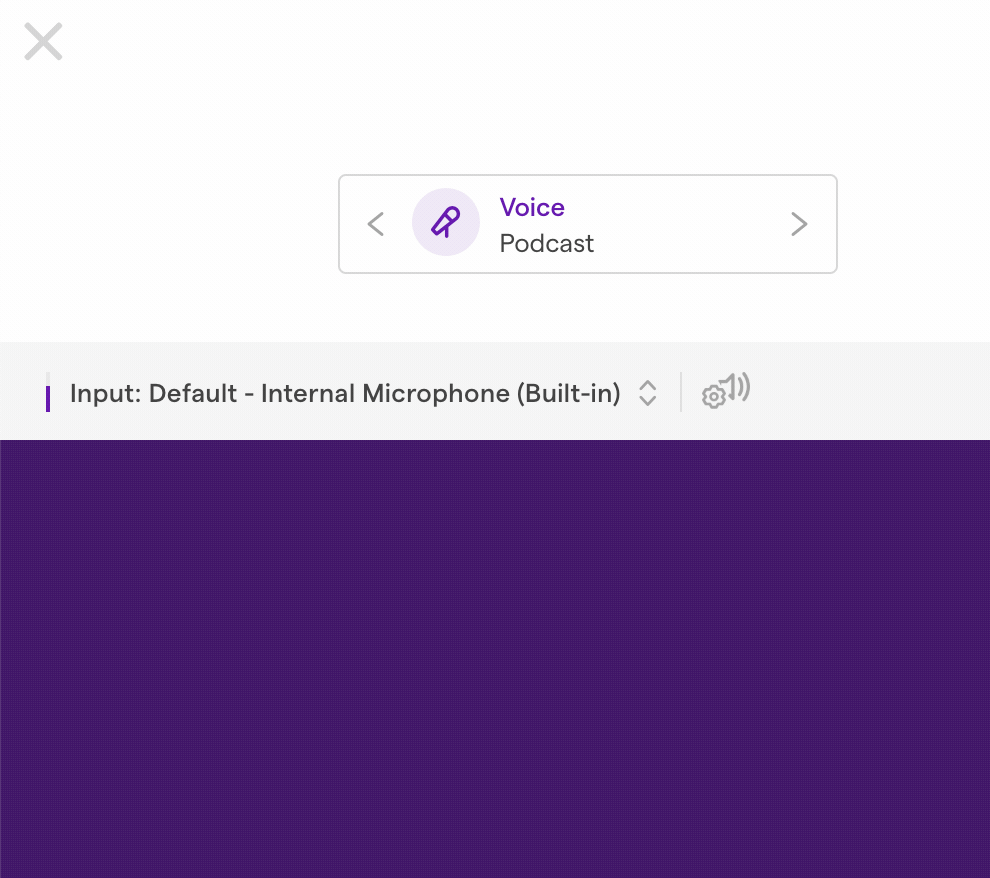 Are you using the microphone on your computer? In that case, select Internal Microphone Built-in. 
Focus:
Want to record with a microphone? You can easily use the
iRig Pre
.
Before recording I invite you to choose your settings carefully, by clicking on Voice you will be able to choose several styles (such as echo, phone, space…) which can be interesting if you want to include variations of tone in your show.
You will also have the possibility to set up effects such as reverberation!
Are you ready to record? Click on Start Recording.

Creating your radio show
You have just finished recording your first track, congratulations! Now let's look at how to quickly add other sounds to your show.
To get started, click on Add a new track. You'll then have several options:
Do you already have a file with your jingle? In that case, simply click on Import file. You'll then be bale to import the file from your computer and place it wherever you want.
Would you like to create your intro with Soundtrap? Good choice as there are hundreds of solutions for you on this platform!
You can choose an instrument from the list and compose your own intro! A little piano? If you prefer the guitar, no problem, Soundtrap offers you a whole orchestra to create your own jingle.
If you don't have a musical ear, don't panic. Click on the music note on the right hand side of the tool and discover a selection of loops to add to your show.

Top Tip: Feel free to overlap two loops or mix the instruments to create a custom intro.
You can also ask the Soundtrap community for help by creating a collaboration.
Export your show 
Is your show ready? Then simply save it, give it a name and download it directly to your computer by clicking on the arrow! Your program is ready to be broadcast.

Haven't finished your project yet? No problem, you can easily save it and finish it later.
This is an overview of the tool that actually offers a multitude of possibilities for creating programs. Know that you also have the possibility of adding collaborators to your project in order to work on your show together.
Have you tried it? Feel free to share your tips with us.