Making great radio playlists to broadcast on your station can be much harder than it seems.
Once you have all of your music in front of you, it's hard to decide what to do with it all in order to create great radio playlists for your listeners.
There are many different ways that you can classify your music, whether it's via genre, key word, speed etc… Today we're going to take a look at how to create great radio playlists that correspond to your station and make people want to listen!
Stay loyal to your Radio branding
The first thing to remember is that your playlists should correspond to the branding of your radio station! To put it simply, if you have a Rock 'n' Roll radio station then don't include Country or Rap songs in your broadcast as it's probably not what your listeners want to hear when listening to your radio.
If your listeners tune into your radio, it's most likely because they feel a connection with it! Don't disappoint your Rock 'n' Rolls fans by broadcasting Cardi B, just because she's ranked highly in the charts. Remember, broadcasting popular music isn't the only reason that will make people want to listen to your radio!
Create playlists according to genre or theme
Classifying your music according to genre or theme is also a great way to create great radio playlists and thanks to the new Radio Manager, it's never been easier!
Example 1: Do you want to create a particular mood on your radio station by generating a playlist with songs that have the word "Love" in the title? Well thanks to the automatic playlist feature, it's now a piece of cake!
This feature allows you to easily create specific moods or themes in your radio broadcast, so let your imagination run wild!

Example 2: You can also tag your songs by genre thanks to the new and improved tagging tool.
For example, add an "Electro" tag to all of your electro songs. Once your titles have been tagged, you can transform them into a playlist in a few easy clicks.
Test the Radio Manager for free!
Avoid repetition
There's nothing worse than tuning into your favourite radio station, only to hear the same songs or artists being played over and over again…
Luckily the Radio Manager allows you to configure broadcasting constraints! What are broadcasting constraints you may ask? They are restrictions you can apply to make sure that titles or artists in your library are not repeated before X minutes have passed.
It's a great way to ensure that your radio broadcasts vary songs and artists, all whilst making sure that your listeners don't get bored.
BPM (beats per minute)
The Radio Manager will automatically calculate the BPM of each song uploaded to your media library, all that's left to do is create an automatic playlist with your desired BPM! Simply choose the BPM you want and the Radio Manager will do the rest.
This can be incredibly useful if you want your morning broadcast to contain "slow" songs and then build up speed throughout the day. By arranging songs that start with a lower BPM until you build up to a fast tempo, you also create a structure for your daily broadcast.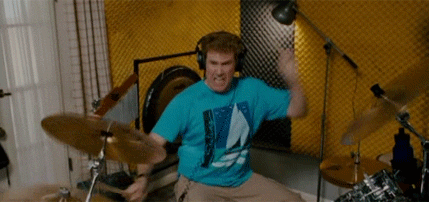 Take your listeners' taste into consideration
Thanks to the top tracks widget, you can see your listeners' favourite songs! They can vote for their top tracks via your dedicated Radio Page on our Listening platform.
This is the perfect way to understand what type of music your listeners enjoy. You can then adjust your playlists according to the likes of your audience.
Top Tip: Don't hesitate to use social media as a way to better understand your listeners!
Help your listeners discover new music
Keeping an ear out for new music is also an important part of having a musical online radio station. Your listeners enjoy the same music taste as you do, which is why they choose to listen to your radio station.
Of course everyone loves to hear songs that they already know and appreciate, however your listeners will always come back for more if you introduce them to new songs that they like!
You can check out Rolling Stone top 100 and the Billboard charts for inspiration.
How do you create great radio playlists? By genre, year, mood…? Broadcast your great radio playlists today! If you don't have your own radio station, launch a free trial with RadioKing! 👇