Available with all our mobile app offers, Push Notifications are short messages that you can send your listeners directly on their mobile phones.But how do you make the most out of this great means of communication? Well here's our guide on everything you need to know about Push Notifications.
When should you send Push Notifications?
It is imperative not to send too many notifications to your listeners, in the long run they may get bored. The golden rule is to send a notification when you really have something to share.
Top Tip: With the Mobile Manager you can easily schedule your notifications, which pretty handy when it come to weekends.
Let your listeners know when you're doing a special live session so that that they don't miss out.
Example: Special live session with our guest until 20:30.
What type of notifications should you send?
Send motivational messages to your listeners to wake them up in the morning.
Announcing the first live session of a new presenter with a notification is a great way of integrating them into the team.
Organizing a quiz on your radio station? This is the perfect opportunity to alert your listeners directly on their smartphone!
Why not send inspirational quotes to your listeners?
How?
Your message should be as catchy as possible in order to make people want to listen to you. Keep it short and precise. You might want to use square brackets to summarize the subject of your notification.
Example: [LIVE] We're carrying out your dedications.
Make your audience want to open your app, create content on it and invite them to check it out.
Example: Discover our interview with the king of rap on our app. ⭐
Don't hesitate to insert emojis into your notifications, stay close to your listeners.
To who should you send Push Notifications?
The Mobile Manager allows you to precisely target your listeners. Got an upcoming concert in Manhattan? Send a notification to all your New York subscribers!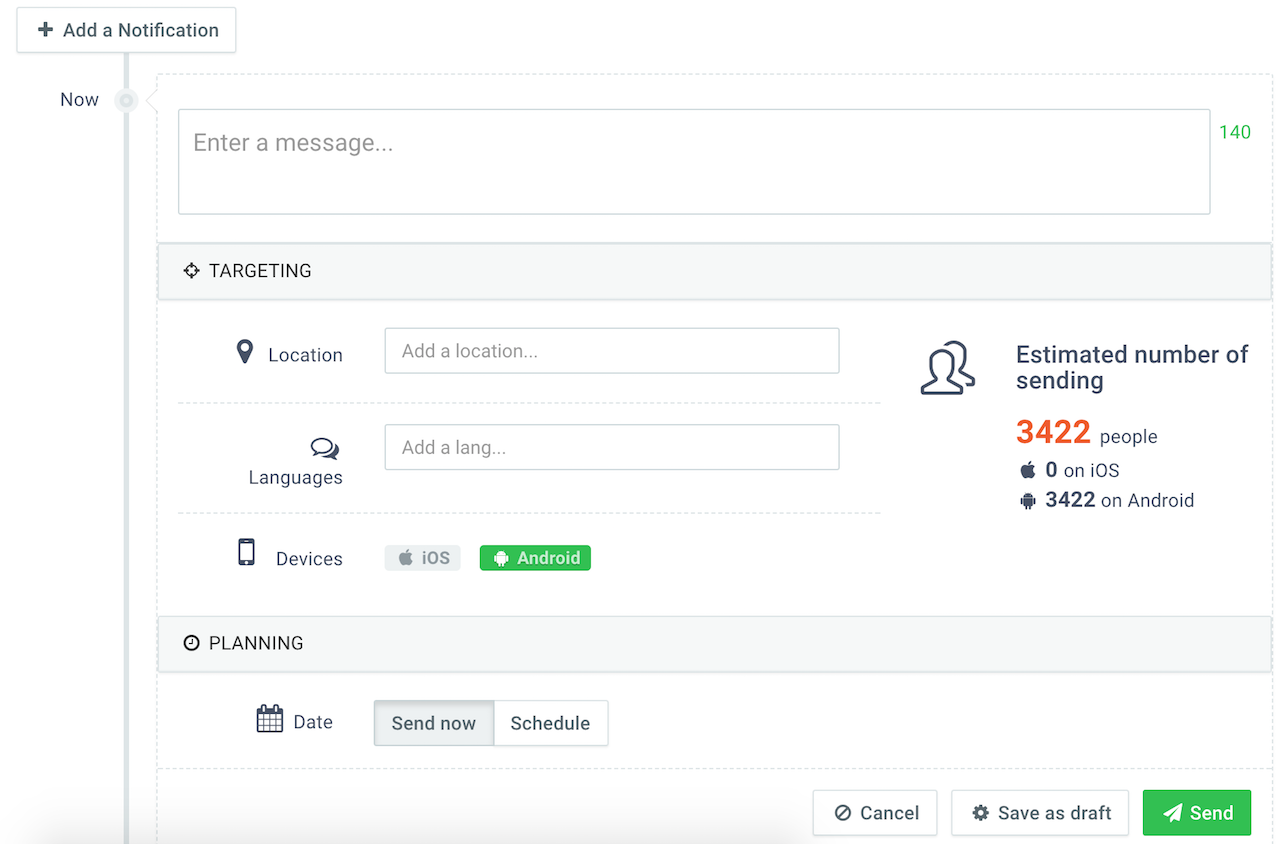 Visualize your iOS/Android app using the simulator
Take things a step further:
Find out more about Push Notifications in this tutorial.