Needless to say that over the past few years, the Internet has become an essential part of our daily lives. The way we use the Internet has evolved, and with that, the way that we consume audio content has changed too. Broadcasting an FM radio station on the Internet is a great way to embrace a traditional form of media and adapt it to the world of today. Not only is it simple to put in place, but it can also help your radio station in terms of visibility and reach.
1/ No geographical boundaries
The Internet is a wonderful thing, it connects people from all around the world and its no different when it comes to radio. Unlike FM stations, there are no geographical boundaries with online radio! As long as your listeners have access to an Internet connection, they'll be able to tune in wherever & whenever they want.
Careful: We invite you to check your broadcasting license in order to ensure that you have the rights to broadcast worldwide. The geo-protection feature will allow you to block specific countries from accessing your radio station if necessary.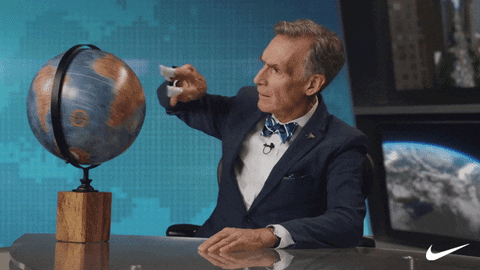 2/ Allow easy access to your Listeners
One of the main advantages of streaming your radio online is to allow your listeners to easily access it! Having an online stream opens your audience up to many listening options, for example:
They'll no longer have to fumble in order to tune into the right frequency, they can head straight over to their preferred online platform! Not only is this great news for your listeners, but it can also help you boost your visibility.
3/ Record and repurpose your content
By streaming your radio station online, you open yourself to the possibility of recording your broadcasts. To put it simply, you'll need to use an encoder to broadcast your FM content live through your online stream. This can be a physical encoder, or a virtual one such as BUTT.
If you choose to use BUTT, you'll have the possibility of recording your broadcast. You can then re-use the content of your radio show! For example you could provide catch-up content on your website or app for those who weren't able to tune in live. You could also transcribe your audio content into written content for your website, blog or newsletter.

4/ Increase your audience
Modern day technology is evolving at a rapid pace, so it's important to keep up with the latest trends. According to Edison Research, half of the American population over the age of 12 tune into online radio on a weekly basis. That's millions of potential listeners for your radio station! By streaming your FM radio on the Internet, you're opening yourself up to a whole world full of potential new listeners.
5/ Creating an online stream is easy!
The last reason we can give you to broadcast your FM station online is that it's incredibly easy! With RadioKing you can create your own online radio stream starting from $29/ month or $288/year. All you need to get started is a computer and an Internet connection! As mentioned above, you'll also need a physical or virtual encoder.
To set up an online stream for your FM radio station, we invite you to start your free 7 day trial and follow the steps in this tutorial.