Choosing the perfect music is essential for radio programming. The right music will set the mood, create atmosphere, and engage the listener in the programme. With so many different types of music available, it can be difficult to know where to start when looking for tracks. The best answer may be royalty free. There is plenty of music out there created by independent artists and composers who have chosen to release their music under royalty free or Creative Commons licenses.
How can royalty free music help my radio programme?
How does it work?
Top 5 sites for finding independent royalty free music for radio
1: Free Music Archive
2: The IMLC
3: Ketsa
4: Jamendo
5: Musopen
Do your homework to make the right choice
There are many benefits to using independent royalty free or CC music on radio. Both these types of music are far more affordable than more high profile music that generates royalties, as independent artists and composers don't have the same low profit share as major label artists when selling the rights to use their music.
Using royalty free or Creative Commons music also allows you to support independent artists and composers. When you use their music, you're helping them to get their music heard by a wider audience. In addition, independent royalty free music offers a wider range of styles and genres than traditional royalty-bearing music. This means you have a better chance of finding music that perfectly suits your station's format and target audience.
How can Royalty Free music help my radio programme?
If you're looking for a way to improve the quality and scope of your radio programming, using independent royalty free or Creative Commons music can be an excellent option. It's a great arrangement for all parties: your station gets high quality music, independent artists get much needed exposure, and your listeners get a better experience.
In addition to the benefits mentioned above, using independent royalty free music on radio can help you:
Stand out from the competition
Attract new listeners
Increase listener engagement
Boost your station's brand
Sounds great! How does it work?
With the huge increase in online content creation over the last 15 years, the demand for royalty free music to accompany these projects has grown considerably. Being a Youtuber, podcaster or content creator is now a bona fide career choice. It's incredibly important then to find available soundtracks that enable creators to monetize and sell their work without legal or copyright issues due to improper use of music. This is one of the reasons why royalty free music libraries have seen such a rise in the last few years.
Once you've decided to use independent royalty free music on your radio station, the first thing to do is find a reputable provider. It's really important to do your research, as there are a large number of providers of different sizes available. You'll want to find one that offers the kind of music you're looking for at a price that's within your budget.
This can seem like a daunting process, as you may not know where to start! Don't worry though, there are plenty of great options. We're here to help you find the right ones for you and make sure you are going about sourcing this music the right way.
Top 5 sites for finding independent royalty free music for radio
1: Free Music Archive
The original resource for Creative Commons released royalty free music, the Free Music Archive (FMA) was founded in 2009 by WFMU, a radio station in Jersey City, New Jersey. It is currently owned by the music licensing company the Tribe of Noise.
As of June 2023, the FMA has over 100,000 tracks from over 20,000 artists, and an average of 1 million visitors a month. One great thing about the FMA is that content creators can download music for free to try out soundtracks in their projects and see how they work. Users also have the ability to search for music via genre.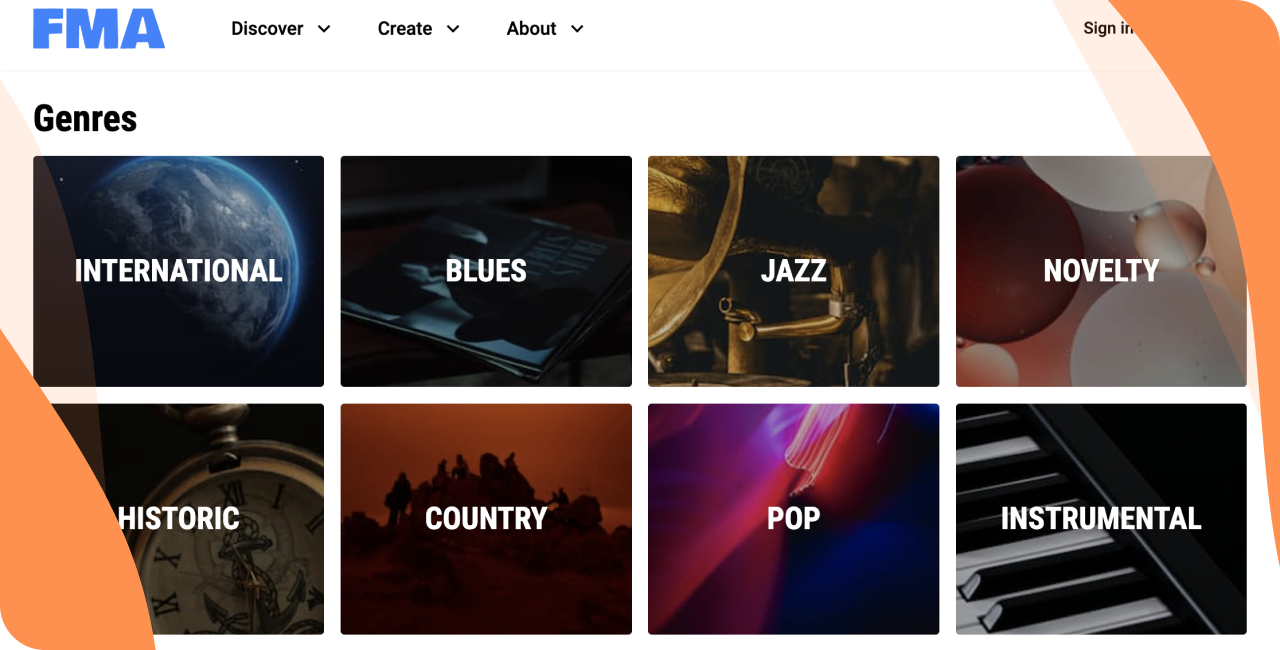 The most important thing to know about the FMA is that it is not a licensing company. Every track on the FMA is released under a Creative Commons license, of which there are 6 main ones. Each license allows different levels of use. There is some music here that's completely free to use, or free to use with attribution, but there is also music released on an ND (no derivatives) and/or NC (non-commercial) license that doesn't allow free use. The specific conditions for use can seem complicated, so it's really important to do your homework. This handy guide can help answer all your questions.
Music that isn't cleared for use can usually be cleared with the artist themselves. Many independent artists on the FMA now link to their own licensing sites. Independent artists are usually far more flexible, and are able to offer a more personalised service than any big licensing website.
There are some absolutely top soundtracks and independent artists on the FMA and it's definitely worth a visit. On top of this, the Tribe of Noise also has their own royalty free music licensing website that can be accessed through the FMA site.
2: The IMLC
The Independent Music Licensing Collective is a new boutique royalty free music licensing company controlled entirely by the artists. They offer single track perpetual licenses (pay once and obtain the right to use a track forever) or an annual membership that gives the creator the right to use all the tracks in the IMLC Library in as many projects as required for the year.
Their website allows you to browse and search their centralized catalogue via genre or mood to license tracks immediately or discuss commercial music licenses directly with the artists themselves. This ensures complete transparency in the music licensing process.
The IMLC library has a wide variety of music. You can also purchase license packs, which are collections of 10 tracks that are ready to use for the perfect project(s). They also have a brand new Creative Commons music section for independent artists to publish their music on a CC License of their choice. You can find a growing music catalogue and tracks that are free to use with attribution here.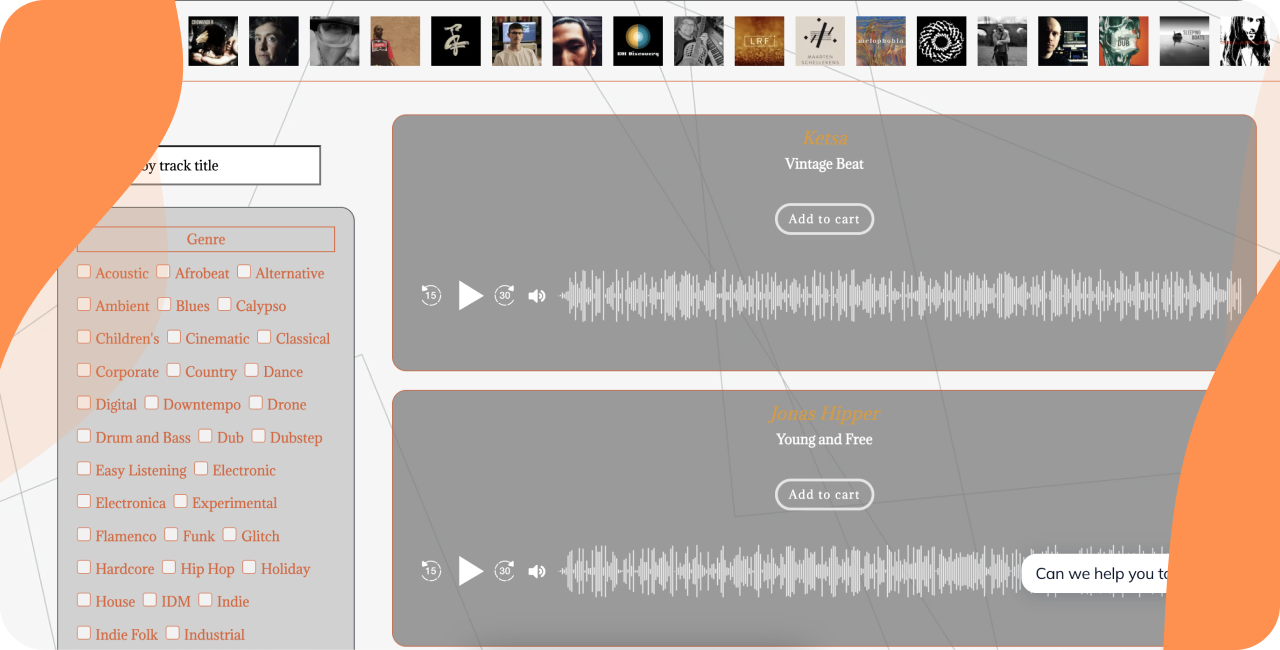 The prices for licenses are reasonable. For royalty free radio play this site offers a low annual fee to enable use of all the music in the library. Overall, IML Collective is a great new resource and alternative for finding high-quality royalty free music for radio use. The music is created by talented independent artists, and the website makes it easy to find the perfect track for your project.
3: Ketsa
I couldn't write an article on places to find royalty free music without mentioning my own royalty free library: Ketsa! Having found a lot of success on the Free Music Archive, I decided to set up my own Ecommerce royalty free music licensing website just for my music. I sell single track perpetual licenses and an annual subscription service at great prices. I also accept commissions and provide a range of services larger licensing companies cannot.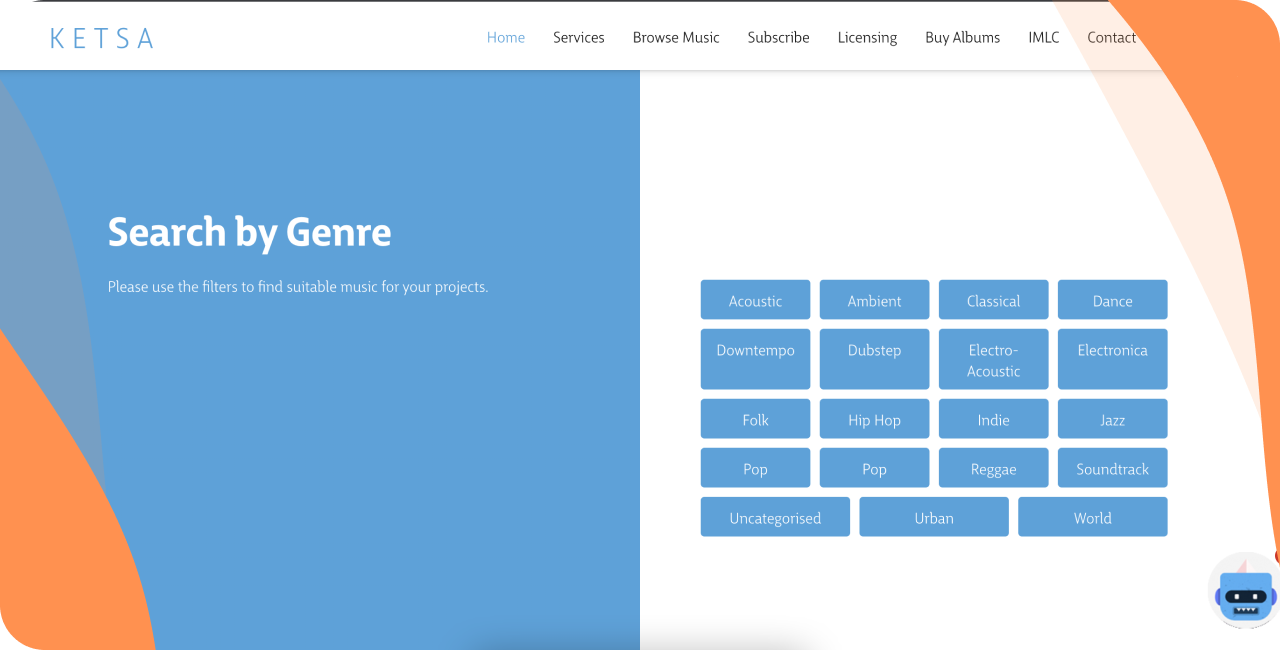 Having now completed thousands of commercial projects, from documentaries for National Geographic and The Atlantic, viral social media videos, TV adverts, podcasts and more, I'm known for being very accommodating to my clients. From providing stems of tracks, to editing, commissions fitted to budget and more, it's always worth checking in with an independent artist first! Like the IMLC, for royalty free radio play this site offers a low annual fee to enable use of all the music in the library. Other great independent artists with royalty free music websites available for commercial licensing are Scott Holmes Music, Maarten Schellekens, Lobo Loco, and Daniel Birch.
4: Jamendo
Jamendo was founded in 2004 by three French entrepreneurs: David Boucher, Jérôme Kerviel, and Alexis Lebrun. The website was launched in January 2005, and it was originally called Peermajor.
In 2007, the site was renamed to Jamendo and started offering a free music streaming service. The service was a success, and Jamendo quickly became one of the most popular websites for finding free music.
They offer free and legal music downloads. The music is released under Creative Commons licenses, similar to the FMA, which means that you can use some of it for free, even for commercial purposes, depending on the license. They have also attached to this their own official Pro royalty free music licensing service.
Jamendo has a large library of music, with over 600,000 tracks from independent artists. The music covers a wide range of genres, including classical, electronic, folk, jazz, pop, rock, and world music. With a monthly 1.3 million visitors, Jamendo remains a large and incredibly useful resource with a professional service.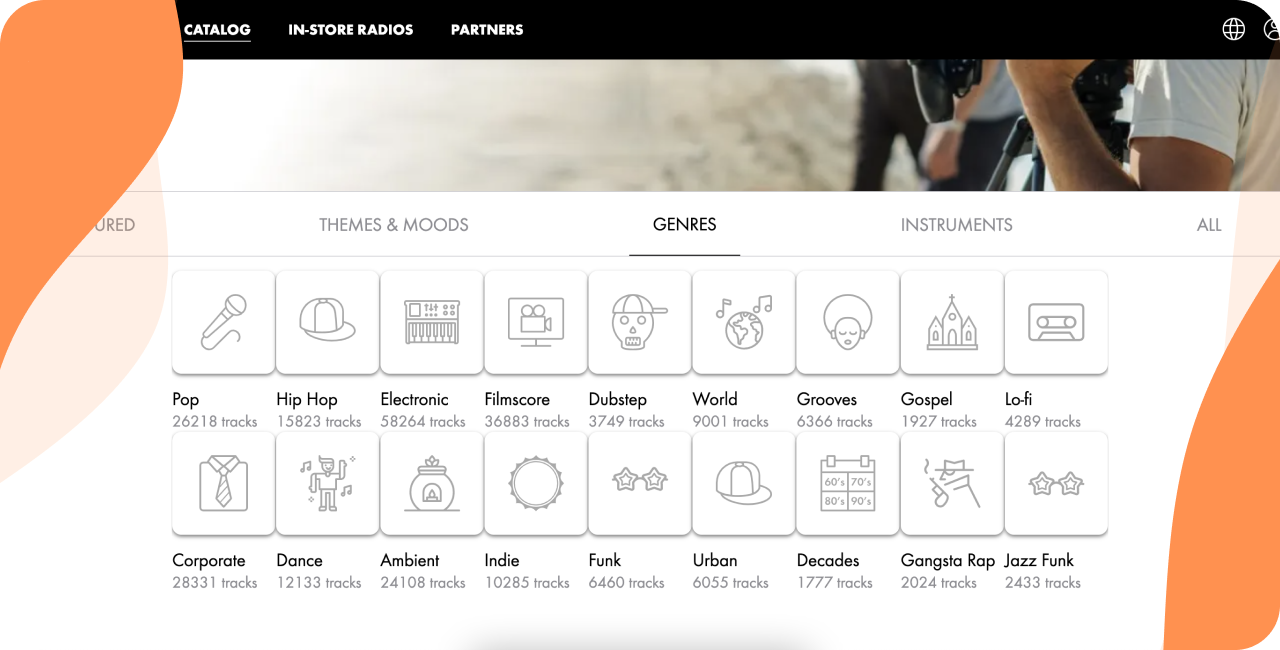 5: Musopen
Our last entry is Musopen, founded in 2005 by Aaron Dunn. Originally launched in 2006, the website did not become popular until 2010, when it launched a Kickstarter campaign to raise money to commission new recordings of public domain classical music.
This site is a valuable resource for content (not just music) that is completely free to use. All music on here is royalty AND copyright free! The music is available for download and streaming, and it can be used for both personal and commercial purposes. Musopen has a large library of music, with over 50,000 pieces of sheet music and over 10,000 recordings. The music selection is a bit limited though, mainly consisting of classical music.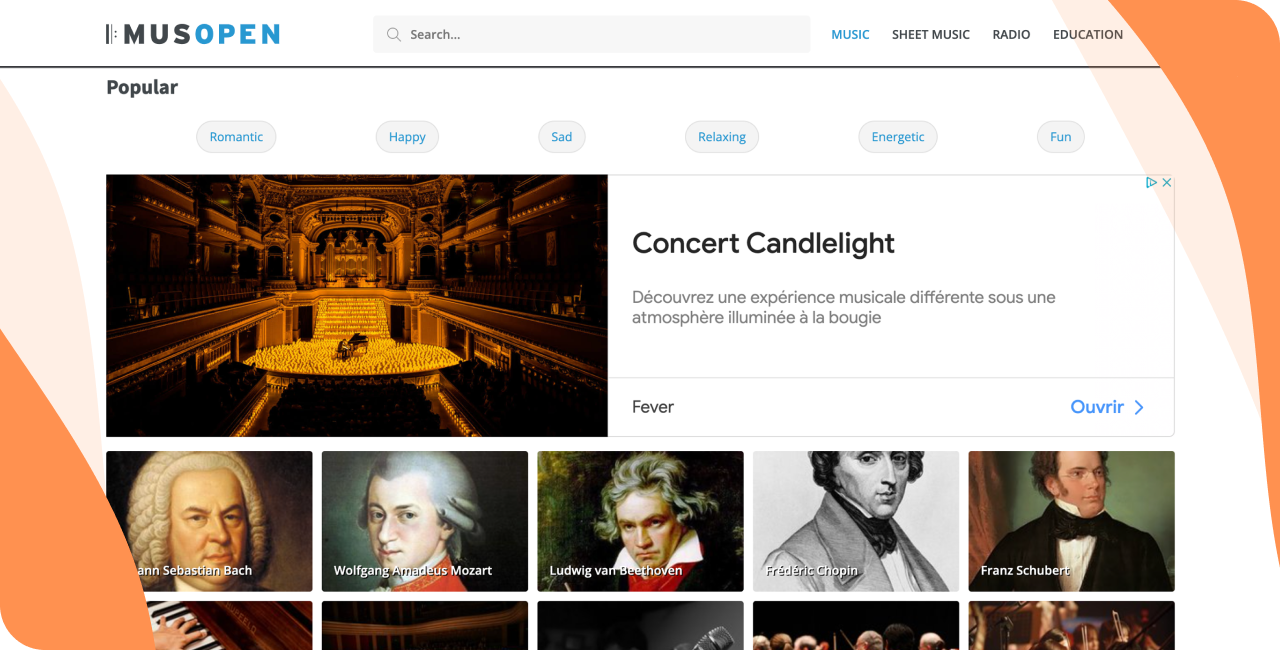 Users can search for tracks via instrument but not by genre. So you won't always find what you're needing, but as a completely free resource can still be useful.
Make sure you do your homework to make the right choice
There are a wealth of options for finding independent royalty free music to use on your radio programme. The five websites listed in this article are just a few of the many great resources available. It's worth spending some more time looking deeper into the available options in order to meet your own specific needs.
When choosing a music provider, make sure you ask yourself these questions:
What type of music are you searching for? Some websites specialize in a particular genre, while others offer a wider variety.
Are you clear on the licensing terms? Some websites offer free music, while others require you to purchase a license. Be sure to read the licensing terms carefully before using any music.
Is it within your budget? The cost of licenses can vary depending on the website and the type of music you're using.
Once you have chosen where to get your music from, you can start browsing the catalogue. All of these websites allow you to preview tracks before you buy them. Plus, those tracks released on a Creative Commons license can usually be downloaded for free. It's a great way to find the perfect music for your radio station, as you can spend time listening and deciding which music best fits your needs.
Using independent royalty free music on your radio station is a great way to support independent artists and composers. It is also a great way to find unique and interesting music that will appeal to your listeners.
Hopefully this article has been helpful in your search for the best independent royalty free music for your radio station. Thank you for reading!

---
Author Bio: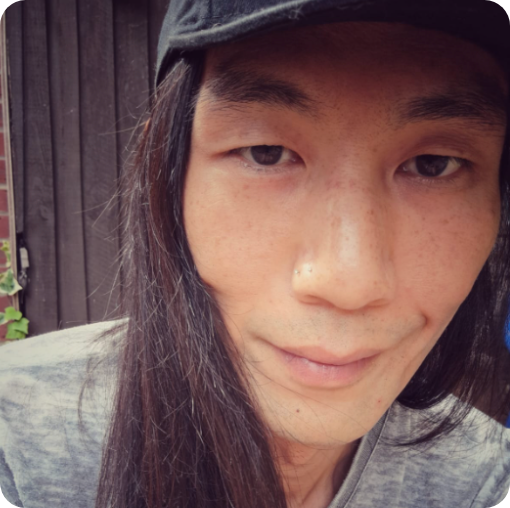 Independent, london-based producer and IMLC co-founder Ketsa is a giant of the Creative Commons music scene. His music has been used for a Volvo TV advert, and promotional campaigns by Greenpeace, Audi, Riachuelo, Grance Ormonde and films by the National Geographic, The UN, The Atlantic, Forbes and many many more. As head of Artist Services at the IMLC, Ketsa is fully committed to educating creators on the benefits of royalty free music licensing with his Empowered Independents YouTube series.