Did you know that our Radio Website offers include a customizable block feature? This block allows you to integrate as much content as you want.
The customizable block works like a blank page, all you have to do is add HTML code to transform this module into a clock, calendar or any other type of content.
Even though the Radio website has no less than twenty modules to customize your site, it also offers you the possibility to include many Widgets to improve your visitors' experience and make them stay longer. We're going to show you how to easily integrate your widgets as well as a list of tools that could make your Radio website even more attractive.
How to add a customizable block onto your website
You can add customizable blocks in three different areas. In the Home > Home disposition module, in the footer of your website (Appearance > Footer module) and in your Side Bar (Configuration > Blocks).
In order to integrate a Widget, we're going to need to use the Source Code. You will still need to paste the widget code here. You will always need to paste the widget code here.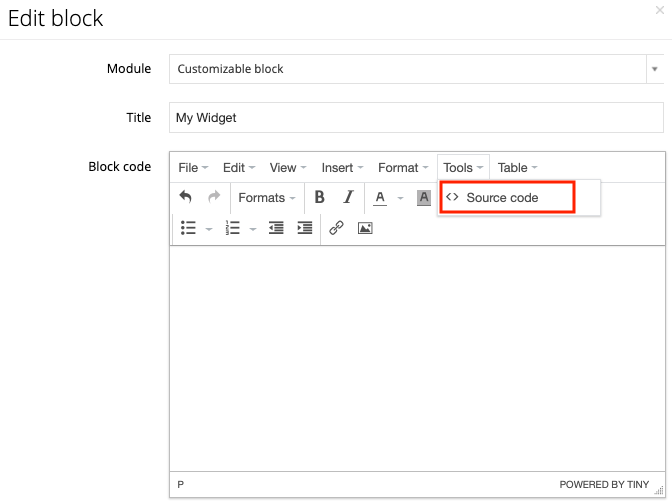 Once you have pasted the code of your widget, don't forget to click on save! You can then admire the result on your site.
You can also integrate a customizable block under Appearance > Header for Themes 1 and 2.
Which Widgets to integrate onto your website?
Integrating a PayPal button on your site will allow you to collect donations from your listeners. This can be interesting when it comes to monetizing your radio station!
To do this, go to the Paypal website and choose the button you want. Customize it (currency, name, etc.), don't forget to enter the email address linked to your Paypal account and click on the "Create Button" button. A Website code will then be generated, you just have to paste it and integrate it into a Customizable Block. 

With our website offers you already have the possibility of adding a Twitter and Facebook feed, why not also add your Instagram feed? You can take a look at the Elfsight, as they offer several Widgets (including a Paypal button.) The website has a free offer, perfect for small sites.

Adding a weather widget can be relevant, especially if you are a local radio station. You may want to take a look at WeatherWidgets as they offer a widget for free, plus you can customize it!

Here, the widget has been added in the website Footer.
This widget, available in the Radio Manager in our Pro & Business offers, allows your listeners to leave you a 30-second vocal message. This message will automatically be sent to your Radio Manager's Media Library.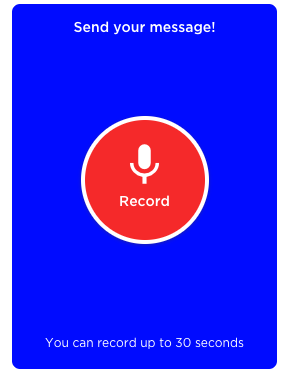 To find out more, you can take a look at this article on our blog: Integrate your audio shout-outs on your website.
Have you added any widgets onto your Radio Website? Let us know in the comments!