So, you've started your own online radio station, listed the equipment you want according to your budget and you're ready to set up your studio! But you keep asking yourself the same questions: where can you find your microphone, mixer and all the necessary equipment for your online radio station?
Here is a selection of shops where you can buy the best equipment possible without breaking the bank.
Specialized stores

We'll never say it enough: test your equipment before you buy it. What could be better than going to specialized stores in order to try out your possible future purchases. Get in touch with shops specialising in the sale of musical instruments or Hi-Fi equipment to buy your mixer, cables, etc…
Bargains
Feel free to take a look at any possible bargains as well. You may be lucky enough to find a rare gem. Websites such as eBay or Gumtree are often full of good deals right next door. You can also take a look at auctions that could take place near you, for example Radio France regularly organizes auctions of its equipment, CDS or instruments.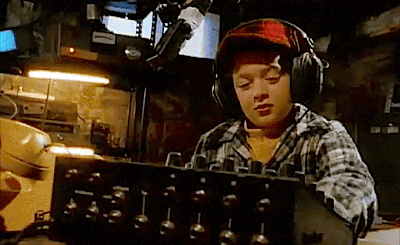 Online via professionals 
If you've already had the chance to test the equipment, why not buy it online?
This French instrument sales company is n°1 in France and has many references, you will inevitably find your happiness there. Woodbrass also has physical shops in Paris and Nantes.
You have probably already heard of Thomann, as this German website has a great reputation. In addition to the quality of the material offered, Thomann's after-sales team is available and efficient (and multilingual), in short we can only recommend this site.
The n°1 site for online sales is not fundamentally specialized in the sale of radio equipment, but you can always find the reference you are looking for and sometimes at a lower price.
You now have all the keys in hand to purchase your equipment and set up your home radio studio.
Discover the best USB microphones for your online radio station: