Not quite sure what radio imaging is and why it's so important? Don't panic! We'll explain everything you need to know in this article.
What is Radio Imaging?
Radio imaging is a term used to group together a multitude of sound effects such as jingles, sweepers, drops, hourly announcements or even self-promotion!
They are used to create the sound identity of a radio station, but they also help to give listeners clues to identify the content broadcast (programs, interviews, etc.). Put simply, it's a great way to brand your station which, in turn, will help you become more recognisable!
Imaging is also used to manage transitions between music or commercials. Without it, the radio station in question would be nothing more than a succession of music and commercials.
Why is Radio Imaging so important?
You can easily compare radio imaging to its visual identity. You can't imagine your radio station without its logo or graphic charter? It's the same for its stream. Your station's imaging allows you to create a unique listening experience, make your radio instantly recognizable and differentiate it from competing radios.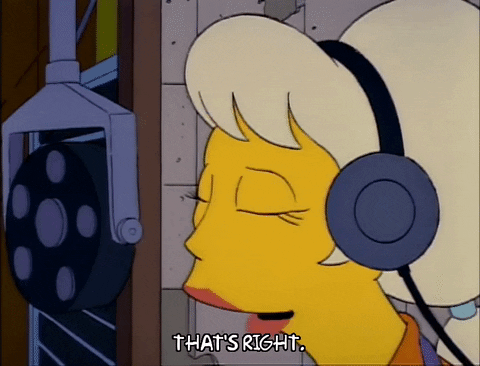 How to create your Radio Imaging?
There are 2 possible solutions when it comes to creating your radio imaging packages: 
Entrust the creation of your imaging to a professional: the advantage of working with a professional is that they will be able to offer you a coherent and effective identity in line with your expectations. We advise you to take your time and to choose them with the greatest care, because they will be responsible for the success of part of your broadcast. Fortunately, many professionals offer you samples so that you can see what they are capable of. For a complete, high quality radio imaging package, you can count on average between $300 and $700. Here are two providers used by many radios: Music Radio Creative, Reel World.
Manage the creation of your station package yourself: the advantage of creating your own radio imaging is that you are the best person to know what you want for your broadcast. Whatever your knowledge or experience, there are many tutorials to help you create a successful radio package from the comfort of your own home. We also have an article on our blog that will give you the keys to successfully create your first jingle.
What type of should I make for good Radio Imaging?

If you've just started your own Internet radio station, you'll probably want to know the first elements to create or order for your first radio package.  Here's a list of the first audio files you'll need:
Jingles: 5-15 second sound elements that incorporates the name of your radio, as well as your radio's slogan or catchphrase.
Radio Sweeper: a 5-10 second sound element that is primarily used to underline a music or a launch.
Music bed: a musical element of 1-6 minutes (voiceless) that is used to accompany your spoken interventions.
Promos: a 30-second sound element that informs your listeners of the next program and encourages them to stay tuned.
Intros & Outros: sound elements that can be used to introduce or conclude an advert, a program or a musical track.
Listener audio shout-outs: a sound element that authentically demonstrates your listeners' attachment to your radio.
Hourly announcements: a sound element of 8 to 20 seconds that announces the time (generally on the hour.) It helps maintain the rhythm of your broadcast over 12 or 24 hours.
What's next…
Yes, there's more! Now that you know what a radio package is and what it's for, you have to keep in mind that your radio imaging must evolve over time so as not to bore your listeners. For example, you can regularly update your radio beds, radio sweepers or even switch up the voices used by your radio DJs!
Luckily, with RadioKing's Radio Manager, you can import and schedule your radio imaging in minutes! Would you like to test the Radio Manager free of charge for 7 days – no commitment? Click below to start your own Internet radio station today!