Are you looking to purchase a domain name for the website of your radio station? Perfect! In this article we're going to see if buying a domain name for your radio station is as easy as it sounds. We'll answer all your questions: starting with what is a domain name, and what you need to consider when purchasing one.
What is a domain name?
To put it simply, a domain name is the address that allows Internet users to access your website.
All websites have their own IP address, made up of a series of numbers and dots that are very difficult for humans to memorize. This is why domain names were created and used to identify websites rather than using IP addresses. All domains go through a DNS (Domain Name System), which is the universal system for translating domain names into IP addresses.
Example: To access our website, you can use our domain name radioking.com or our IP address 163.172.34.102. Whichever one you type into your search engine, you will end up on our website!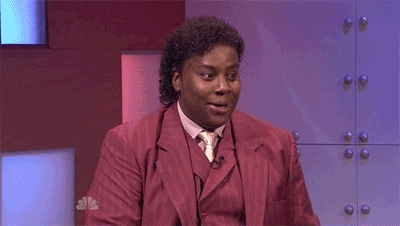 Why is it important to have your own domain name? 
It makes your website easy to find! It's much easier to remember a name rather than an IP address. Plus, even if you change your hosting provider, you will be able to keep the same domain name!
Your website is the first impression you leave online. A personalized domain name makes your website look more professional and trustworthy.
A custom domain name is essential if you're planning on creating a professional email address (with your company name after the @). For example: john@radioking.com
In terms of SEO (search engine optimization), your domain name gives Google an indication of your company. By having a better understanding of who you are, Google will improve your ranking in its search results.
What is a web hosting provider?
In order to have a professional website, you need a domain name, but you also need a hosting provider. A hosting provider stores all the pages of your website and makes them available to computers connected to the Internet.
The hosting of your website is charged by most site builders (just like the registration of a domain name.) For example, RadioKing also provides website hosting services. When you create a site with RadioKing, your web content is stored on our servers which allows your pages to be accessible to all your visitors!
To test our website services in a free 7 day demo, follow this link and click on "test for free!"
How to choose a good domain name?
There are several criteria that you should keep in mind when creating a domain name for your website:
Keep it simple: make sure it's easy to remember, pronounce and spell! Avoid using special characters too.
Keep it short: the longer your domain name is, the harder it will be for Internet users to remember.
Include your radio name: your domain should include the name of your radio station. Thanks to this, your site will be recognisable in the same way as your other communication elements.
Don't forget your SEO: Google looks at your domain name to reference you, so consider adding a few keywords related to your industry!

How to find out if your domain name is available?
You check if your domain name is available via various online tools such as name.com. Simply type in your desired domain name to find out if it's available or not!
To buy a domain name, you need to visit a Registrar (a registration office). A registrar is a company that handles internet domain name reservations. A domain name costs around $7/year for a .COM
We recommend using OVH, Gandi or GoDaddy.
How much does a domain name cost?
Purchasing a domain name generally costs between $5 and $20 a year. However, bear in mind that pricing will vary depending on which registrar you use, and what kind of domain you want to register.
The two most common types of domains are:
Top-level domains (TLDs): domain name extensions, like .com, .net, and .edu
Country code top-level domains (ccTLDs): country-specific domain name extensions such as .uk or .fr
To find out how to get your ".radio" domain name, take a look at this article!
Don't have a website yet? Create one today with RadioKing!