Queue any epic, grandiose song that you're aware of, the Dot-radio extension is finally here! Yes, radio stations will now be able to differentiate themselves from other websites on the net!

In July 2016, the European Broadcasting Union (EBU) was entrusted with the task of administering the ".radio" extension for our community. Domain registrations started at the end of 2017, and already more than 2 500 domains have been registered and every day new radios are interested and registering their domains.
The first website with ".radio" was that of the European Radio Show, administered by La Lettre Pro de la Radio. You can take a look at their website here.
What's all the fuss about?
To put it simply, a domain name is the equivalent of your postal address on the Internet. It's how your listeners will find your radio on the Internet. A domain name is therefore essential when creating your radio website. There are different forms of domain names: .com, .fr, .be, etc.

For the first time, several extensions have just been put in place to promote certain communities on the Internet. Well, it's a great win for the radio community when you consider that the Dot-radio extension is one of the few TLD's (out of the thousands that already exist: .com, .fr, .org etc.) to represent the interests of our sector. This TLD hopes to cover around 65,000 terrestrial stations and 60,000 web radios along with others associated in the radio industry.
Unlike ".tv", there are registration rules and only domains related to the world of radio are possible. This explains why ".radio" claims to be a domain without speculation or cybersquatting.
Test your website for free today!
Why purchase a Dot-radio extension? 
From radio to podcasts to websites dedicated to our community, this extension allows us to differentiate ourselves from other sites on the Internet and improve our SEO. This extension is a guarantee of quality and recognition in our field.
Indeed, the .radio extension is open and universally accepted. However, it is only attributed to the world of radio, meaning:
classic radio stations (FM, DAB, AM, …)

online radio stations

amateur radio stations

amateur radio clubs
radio professionals (bosses, journalists, presenters, technicians, DJs, …)
companies that offer products or services related to radio activities
radio related brands
radio programmes (podcasts accepted and any other case clearly related to the radio)
This reinforces the guarantee of an extension specific to our cultural field: radio.
What are the benefits for my radio to use this extension?
The first benefit for your radio is to have a 100% secure domain, guaranteed without cybersquatting and without speculation. The EBU will always check every domain name requested to make sure that the intentions are good.
Checks are also carried out regularly to detect possible attempts at speculation (registration of domains for subsequent resale). In the event of a problem, the EBU as a registry (responsible for the .radio domain) will act to resolve the situation. They are able to suspend and even delete possible fraudulent domains.
Example: a person will not be able to register (under their own name) the domain JazzWorld.radio, to resell it for a higher price the day the official radio station asks for it. Strict policies guarantee the authenticity of all .radio domains!
The second benefit for your radio is that this domain name can potentially improve your SEO for the word "radio".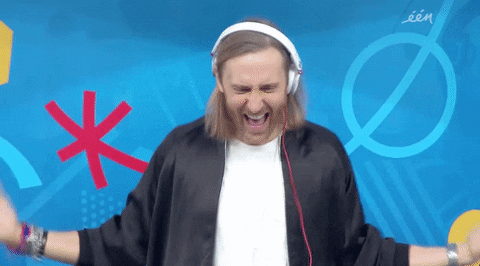 The third and final benefit for your radio is to have an immediately recognizable domain / address / or extension.
Example: you have a radio station called "RockAddict." Your current URL, "rockaddict.com" is not as quickly recognizable as "rockaddict.radio". Thanks to the .radio domain, you can instantly identify which site it is. Even more so for "QRZ" radio amateurs. With the .radio extension they will be much more quickly identifiable!
A list of resellers of the .radio domain name can be found here.
You can also book one directly via this link.