To broadcast live on your internet radio station, a simple computer with a microphone is enough. But you might want to add some equipment in order to improve your broadcasting quality and professionalise your radio.
To help you see a little clearer we're going to look at 4 categories of radio equipment that can be useful for improving your broadcasts.
Headphones
Headphones are an essential piece of equipment that help you hear what's happening on your radio better than with speakers. Furthermore, the quality is better, which allows you to feel closer to the music. They also allow you to pre-listen to songs to ensure a smooth transition between tracks.
Plus, when you're live, listening to your broadcast through headphones avoids the effect of Larsen (when your microphone broadcasts what it hears from your speakers and causes a double broadcast on your radio).
Discover our selection of best budget Headphones
Microphones
You can broadcast from the built-in microphone on your computer, if you have one, however using an external microphone will allow you to have a better sound quality.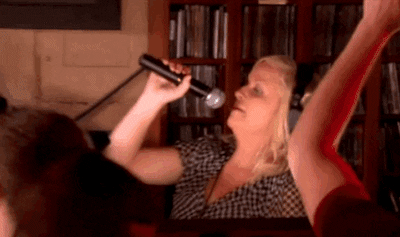 There are many different choices when it comes to microphones, we're going to simplify it by talking about 2 types:
USB Microphones: as the name indicates, USB microphones are plugged into a computer directly via USB cable. There's no need to use mixing desk in order to connect your mic and begin your live broadcast, simply connect it to your computer and you're good to go! USB microphones are generally cheaper, and the quality may not be as professional as an XLR mic.
XLR Microphones: in order to connect an XLR microphone to your computer, you will need a mixing desk or an audio interface. Within this category, you can distinguish 2 sub-categories: dynamic mics and condenser mics. They are generally more expensive than USB microphones, but tend to provide a better sound quality and last longer.
Discover our selection of Microphones
Mixing Table
A mixing table allows you to group multiple inputs to a single output and independently adjust the level of each input. You can connect other equipment such as microphones, headphones and a computer. The number of available inputs will depend on the size of your mixer.
Being able to connect several microphones allows you to broadcast live on your radio station with multiple people. It's also a great way to involve your listeners by connecting a telephone and taking live calls for example.
It's difficult to recommend a single mixing desk, as your choice will depend on your expectations and the type of broadcasts you want to create. We invite you to check out the article below to discover a range of mixers with 2 – 6 inputs.
Discover our selection of Mixing Tables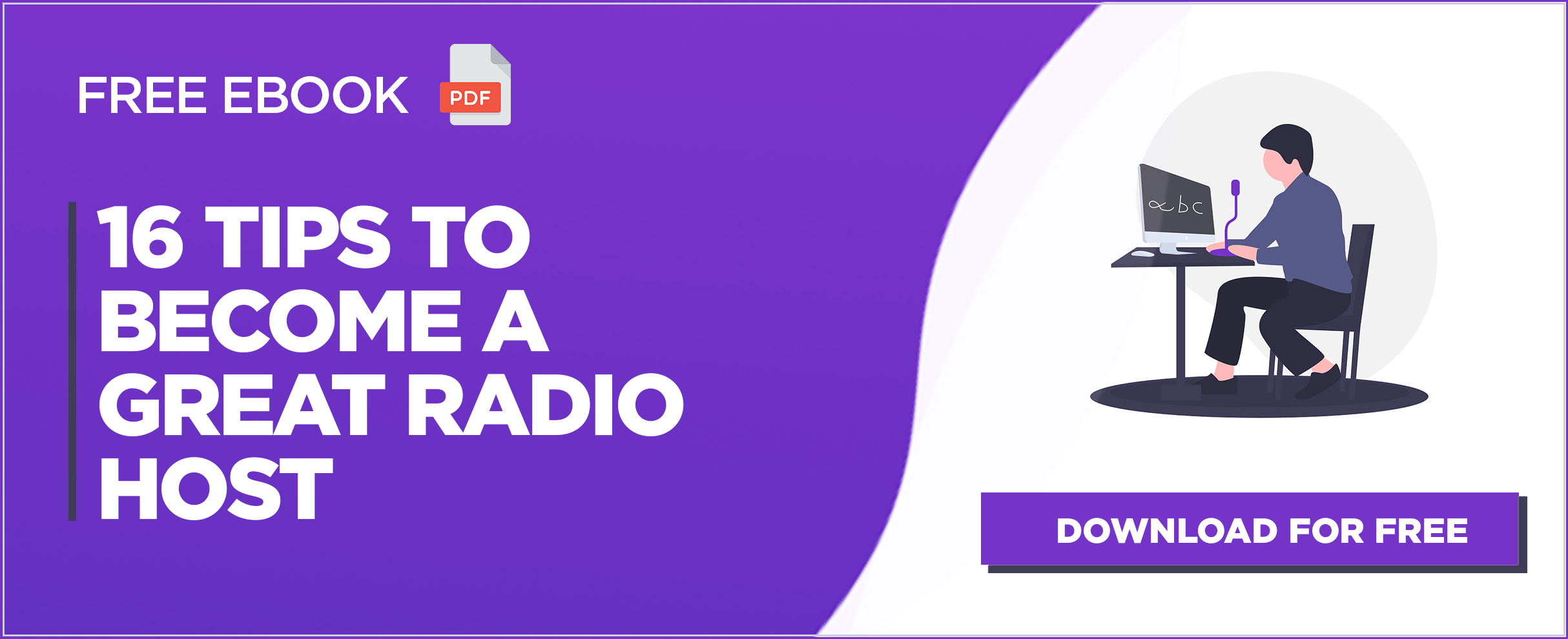 Microphone Stands
The main function of a microphone stand is to hold your mic steady so that you avoid touching it during your broadcasts. There are several different types that will work best depending on your studio set-up: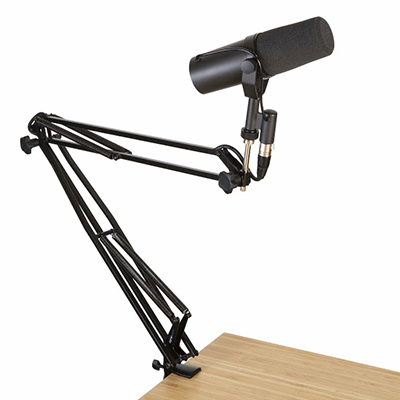 A boom arm: will allow you to smoothly pivot your mic without impacting the sound quality. It's generally attached directly to your table. You will also be able to adjust the height and position of your microphone to the position that works best for you!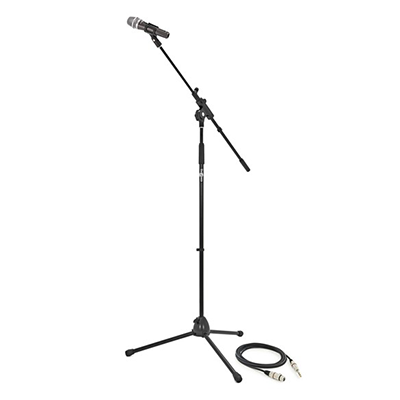 A boom stand: again, this stand will allow you to pivot and adjust the position of your microphone. However, this time the equipment stands on its own feet instead of being attached to a table. It takes up a little more space than a boom arm.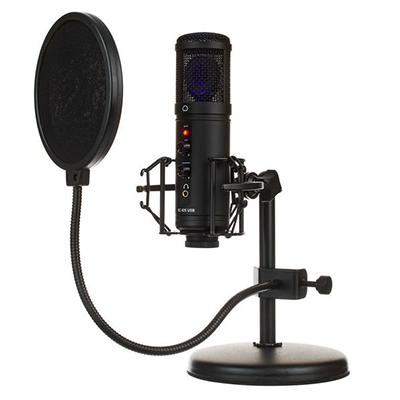 A table stand: (also known as a desktop stand) if you're tight for space in your studio, a table stand will probably be the best option for you. They are slightly less flexible compared to boom arms or stands, but will keep your microphone in place and also have a bit of movement to them.
There are various places where you can purchase equipment for your radio station online. However it's always best to test it in person if possible. Here's a small non-exhaustive list:
Already have a well equipped radio studio? Share it with us on Twitter or Instagram!