Broadcast your online radio in your store with RadioKing
Offer your customers a unique experience by streaming sound to your store.
14 days free – No credit card required – No commitment
Pitch-perfect moments for your business
Select your own music and decide on the day's program. Create your own audio identity so that your customers can take their time to make their purchase in a soothing atmosphere.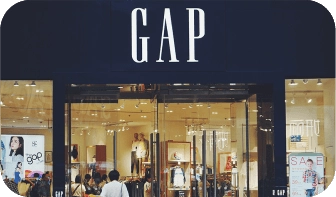 Establish your audio universe in all your brand's stores to give your customers a sense of familiarity.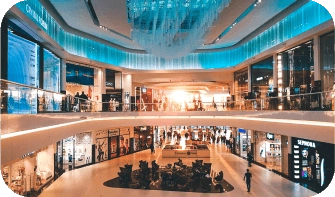 Offer your customers a unique shopping experience to the rhythm of catchy playlists.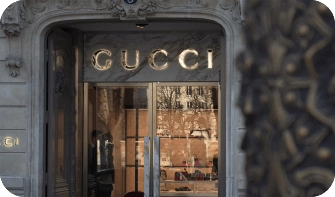 Chic, refined music for a special moment in a welcoming atmosphere unlike any other.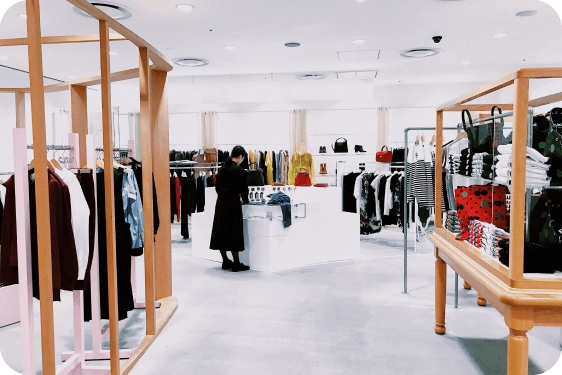 Catch your customers' attention
Enhance your products by streaming music through your own online radio. Transport your customers from the moment they walk through your store doors by welcoming them into a world of audio content that reflects your identity. Be subtle and original to make your customers want to stay as long as possible.
Good programming conveys emotion. Your customers need to feel at home in your store, whatever the time of day. Opt for a calm atmosphere in off-peak periods, and a more upbeat one at busy times.
Test our product and create your establishment's online radio for free during a 14-day demo.
More than just a way to add sound to your business
Set yourself apart from the competition by offering your customers the best tailor-made sound atmosphere. By giving your spaces an audio identity, you'll build customer loyalty.
Share your radio on social networks or on your e-commerce site with our customizable radio player. Your customers will be able to find the music they enjoyed most while shopping.
Why create an in-store radio station?
Sensorial marketing enables you to offer your customers a new experience and significantly increase your sales. Music is an essential component for stores, and it's important to be able to compose your own audio identity.
Online radio gives you total control over the content that is broadcast in your store. You can even create and broadcast your own jingles to reinforce the sound identity of your business.
Why choose RadioKing rather than a traditional platform?
With over 4,000 clients worldwide, we enable you to create your own sound identity with our solution. With RadioKing you can choose the content you want to broadcast.
Schedule your days up to 6 months in advance and anticipate special events by preparing specific playlists.
Your online radio in a few minutes! Test it for free today.