Discover The River of Calm
A place to escape and get away from the daily stress of life with music to soothe your soul.
Ed Bazel, pianist and Executive Director of The River of Calm, transports us to a more peaceful place with music that soothes your soul.
Tell us about the idea behind The River of Calm
The River of Calm – Music to Soothe Your Soul – was created by small group of musicians and people in an attempt to help heal the world. In today's trying times, with high-pressure schedules, negative news, and political woes – we need an escape from the world, to a more peaceful place – The River of Calm. The beauty of acoustic music resonates with the soul.
How did you hear about RadioKing?
I believe I heard of RadioKing through the magic of a Google search to find an easier way of creating a radio station website.
Prior to this, did you have any experience in the radio world?
Years ago, I was the Creative Director of WKQQ in Lexington, KY – a 100,000 watt AOR (Album Oriented Rock). In addition to writing comedy spots and having a band on the morning show, we also wrote and produced hundreds of commercials for the station and their advertisers. I ended up winning four ADDY Awards – for advertising excellence. Working as the Creative Director on an AOR station was the most laughs per job I have ever had. I love radio!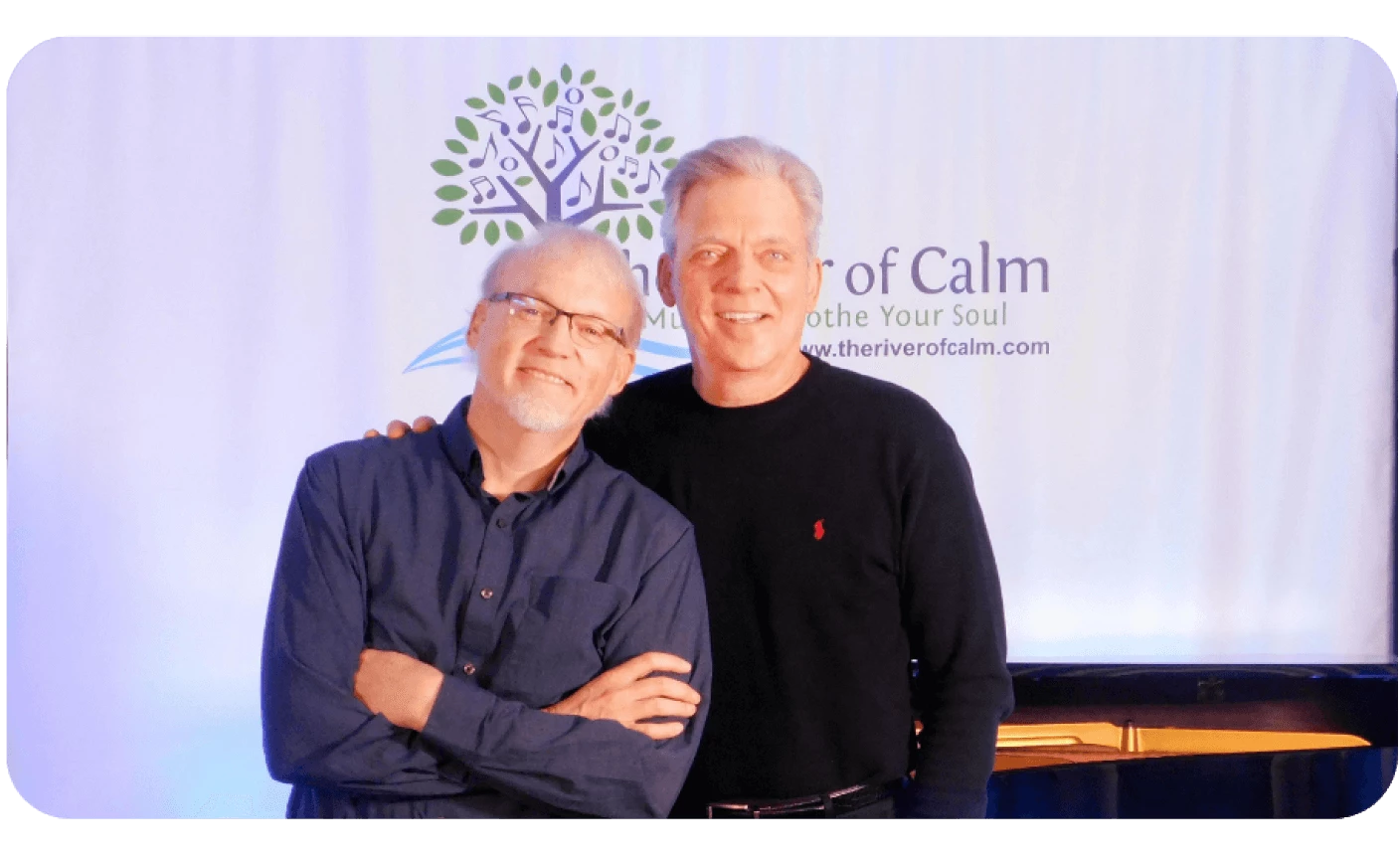 In your opinion, what are the essential features that RadioKing offers to a radio station?
RadioKing is a complete package that features a single sign on for website, mobile, radio players, and automated radio programming. I love that RadioKing takes the difficulty out of technology so that we can focus on the music and message of soothing souls.
I love that RadioKing takes the difficulty out of technology so that we can focus on the music and message of soothing souls.
Ed Bazel, pianist and Executive Director
What are the different ways to listen to The River of Calm?
Currently we have a website, a mobile app for Android and iOS, as well as vocal apps for smart speakers. You can also listen to The River of Calm on our Facebook page and Radio page.
Can you tell us about your audience profile?
We have just launched and expect our listener profile to range from 35-70 years old. More and more our demographic is skewing younger as more people are becoming overwhelmed with today's societal pressures.
What do you value most about this project?
Music transcends language and touches our souls. RadioKing gives us a platform to bring this message to the world. As Paul Karnack, the former Director of Music at the Boston Conservatory once said: "Frankly, ladies and gentlemen, I expect you not only to master music; I expect you to save the planet. Suppose there is a future wave of wellness on this planet, of harmony, of peace, of an end to war, of mutual understanding, of equality, of fairness. In that case, I don't expect it will come from a government, a military force or a corporation. I no longer even expect it to come from the religions of the world, which together seem to have brought us as much war as they have peace. If there is a future of peace for humankind, if there is to be an understanding of how these invisible, internal things should fit together, I expect it will come from the artists, because that's what we do. As in the concentration camp and the evening of 9/11, the artists are the ones who might be able to help us with our internal, invisible lives." I think every musician should be required to read his words.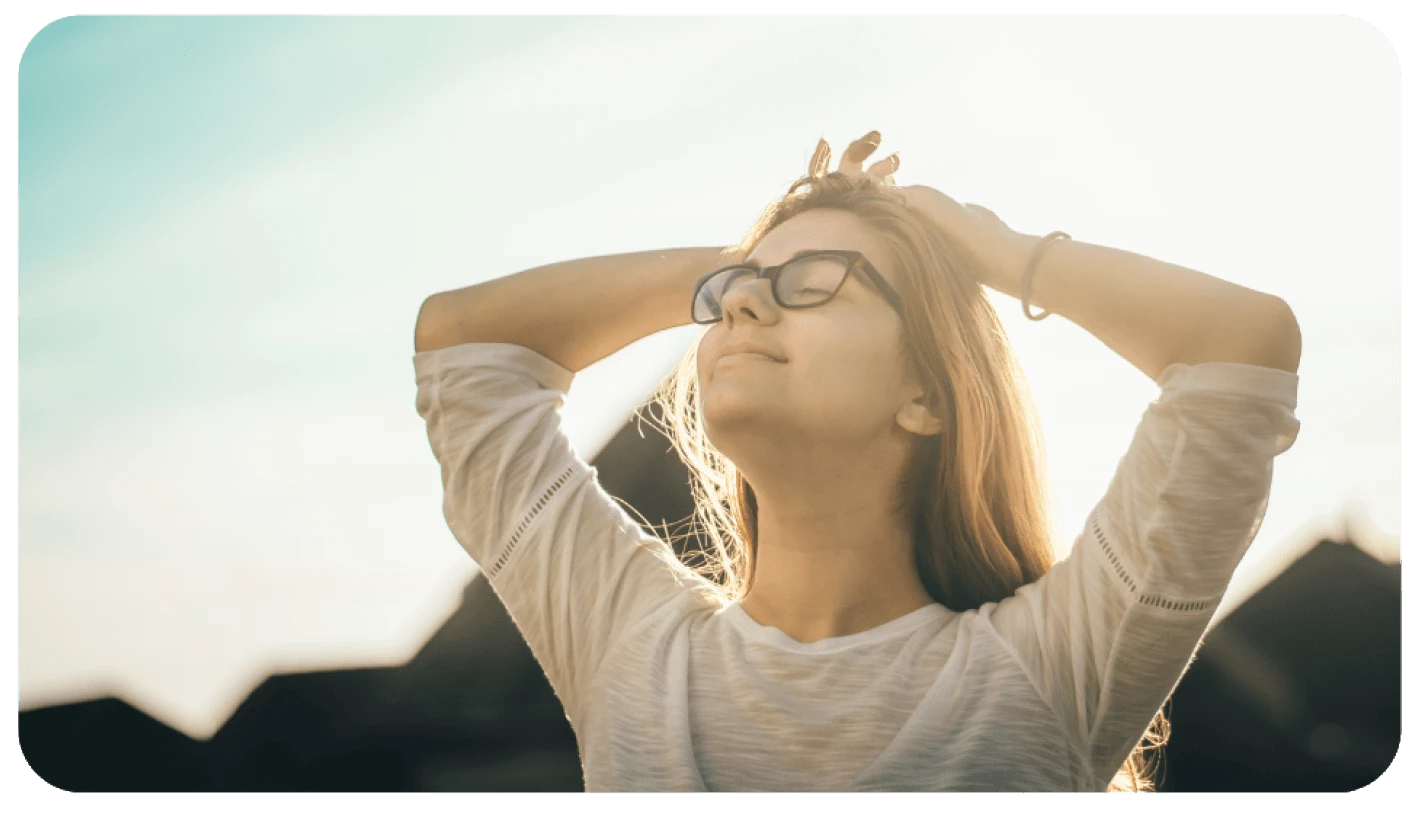 How do you select the artists broadcast on The River of Calm?
We are currently adding to our lists of artists – who believe in the concept of helping others, and who have healing music to offer the world. In return for being featured on our station, we also have links for the listeners to buy their songs on iTunes.
Do you have a quick anecdote about your radio project?
Yes, I want to give a huge shout out to the RadioKing team, who have been instrumental with their assistance in this project. We are located in Nashville, Tennessee in the USA, RadioKing is located in France. But that distance doesn't matter at all as they has been available day or night to answer our questions. It has been a real pleasure to have them guide us and reduce the stress on the learning curve involved with the software.
What's next for The River of Calm?
After finishing up adding artists to our "Calming Artists" roster – Phase 1 will be complete. We will then look forward to Phase 2 which will involve a House Concert Program as well as potential performances of The River of Calm – Calming Artists in performing arts centers across the world. Phase 3 will entail collaborating and recording a River of Calm CD with a select number of River of Calm artists contributing to this effort.
Any words of advice for anyone wishing to embark on the radio adventure?
Yes, take it easy on yourself and don't do what I did – and try to program your website and radio station all yourself. Although I have a degree in Computer Programming, RadioKing made it so much easier by focusing on the radio industry alone. They have more features and intricacy than I would have thought of and I consider it a "no-brainer" to go with RadioKing. They know the radio business, and we trust them to help The River of Calm heal the world!
Your online radio in a few minutes! Test it for free today.