Born from a love of lounge and chill music, the station's aim is to be "mood perfecting", hence the name!
This week, discover Perfect Moods: a lounge webradio for chill, atmospheric music!
Can you briefly describe your project and the origins of Perfect Moods?
Perfect Moods started as my own private project. I've been collecting music for years and I have a particular love for atmospheric chill/lounge music. I own a fashion store with my wife (www.perfectlybasics.com) that we also use to promote Perfect Moods. As fashion buyers, we visit a lot of showrooms in Europe and I always get so annoyed about the bad quality of music surrounding us! I started to work with RadioKing and added my station to platforms like Sonos radio and Tunein.
How did you hear about RadioKing?
I found RadioKing by searching on Google a few years ago.
What are the different ways to listen to Perfect Moods?
You can listen to Perfect Moods via our mobile application (iOS & Android), our Perfect Moods website and on various online directories.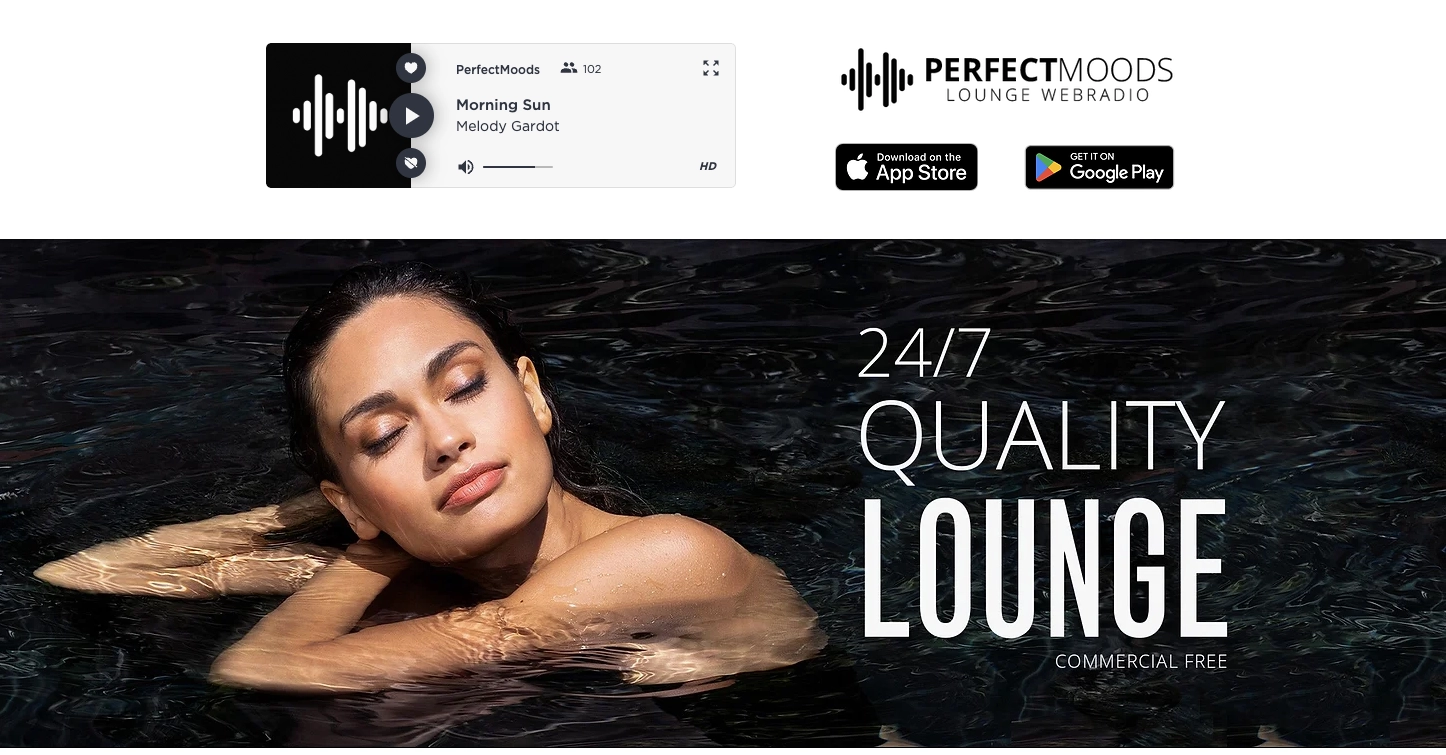 In your opinion, what are the essential features that RadioKing offers to a radio station?
First of all, easy management! Also the fact that you can purchase a website, mobile app and radio station from the same provider. Plus, uploading to the Radio Manager is incredibly easy too!
What's your target audience?
Everybody with a love for chill music! However, since it's linked to Perfectly Basics, our target audience is generally women that are 32+ years old. I'm often surprised to see that people listen to Perfect Moods for long periods of time throughout the day! It's the perfect background music that attracts over 30K listeners every month, with an average listening time of more than 2 hours.
I love checking the statistics tab in the Radio Manager to see where my listeners are located.
Peter, Radio Station Manager
What do you enjoy the most about this project?
Next to my fashion-busy e-commerce life I have time to enjoy, collect and program/mix music. In our 2000m2 office and photo studio I control the playlists, and always find new music on traxsource.com. The best lounge music was made between 1998 – 2005 so I have digitalized a lot of CD's from that time.
What's next for Perfect Moods radio?
We don't have a commercial goal with Perfect Moods, we just use it to spread the word "PERFECT" in the homes of our listeners via our jingles. Other than that,
our stream is ad-free
.

I just hope to continue to enjoy making radio for many more years to come! I love checking the
statistics tab
i
n the Radio Manager to see where my listeners are located. I often see that they are in a lot of tropical places I would love to visit!

To finish off, a word of advice for those who want to start their radio adventure?
Getting started is super easy and after that you're the King! My advice would be
t

o stay focused on your music
, choose a style and give your listeners what they expect. Also, don't forget to check your local
music licensing requirements
– Music is NOT free.
Your online radio in a few minutes! Test it for free today.