Broadcast and record your radio shows with Audio Hijack
Easily set up Audio Hijack to speak live on air and mix in live music on your radio station!
Don't have your own radio station yet? Create one for free with RadioKing!
CREATE YOUR RADIO STATION
free 14 day demo.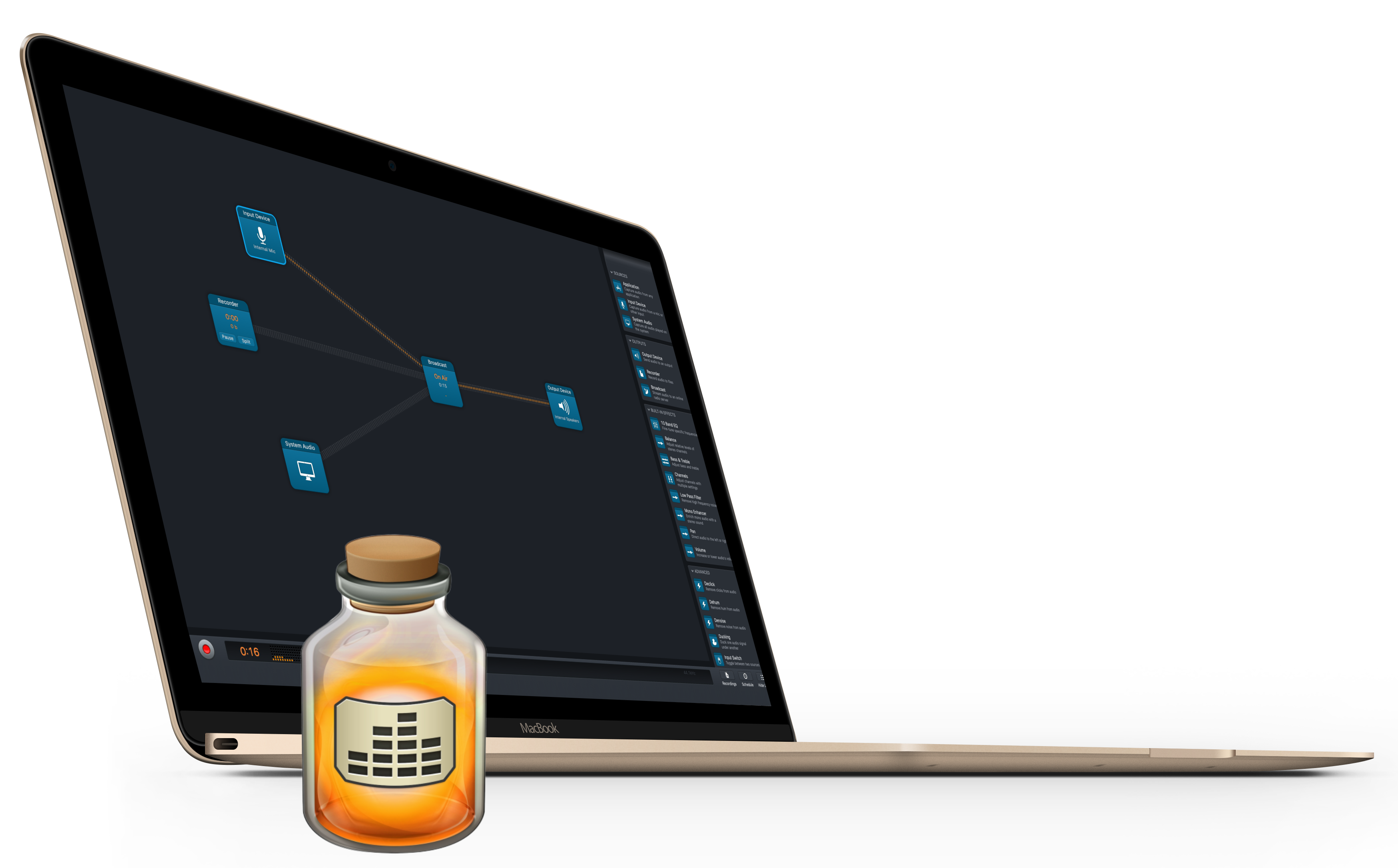 Customize your set up by dragging and dropping the blocks needed for your live broadcast.
Plug in your microphone to easily speak live on air on your radio station with Audio Hijack.
Broadcast any sound from your computer (iTunes, Spotify, YouTube, MP3 files...)
Record your live broadcasts in your preferred format by inserting the recorder block.
Configure your session and re-use the settings for your future broadcasts.
Use your mixing desk or other audio devices when broadcasting live.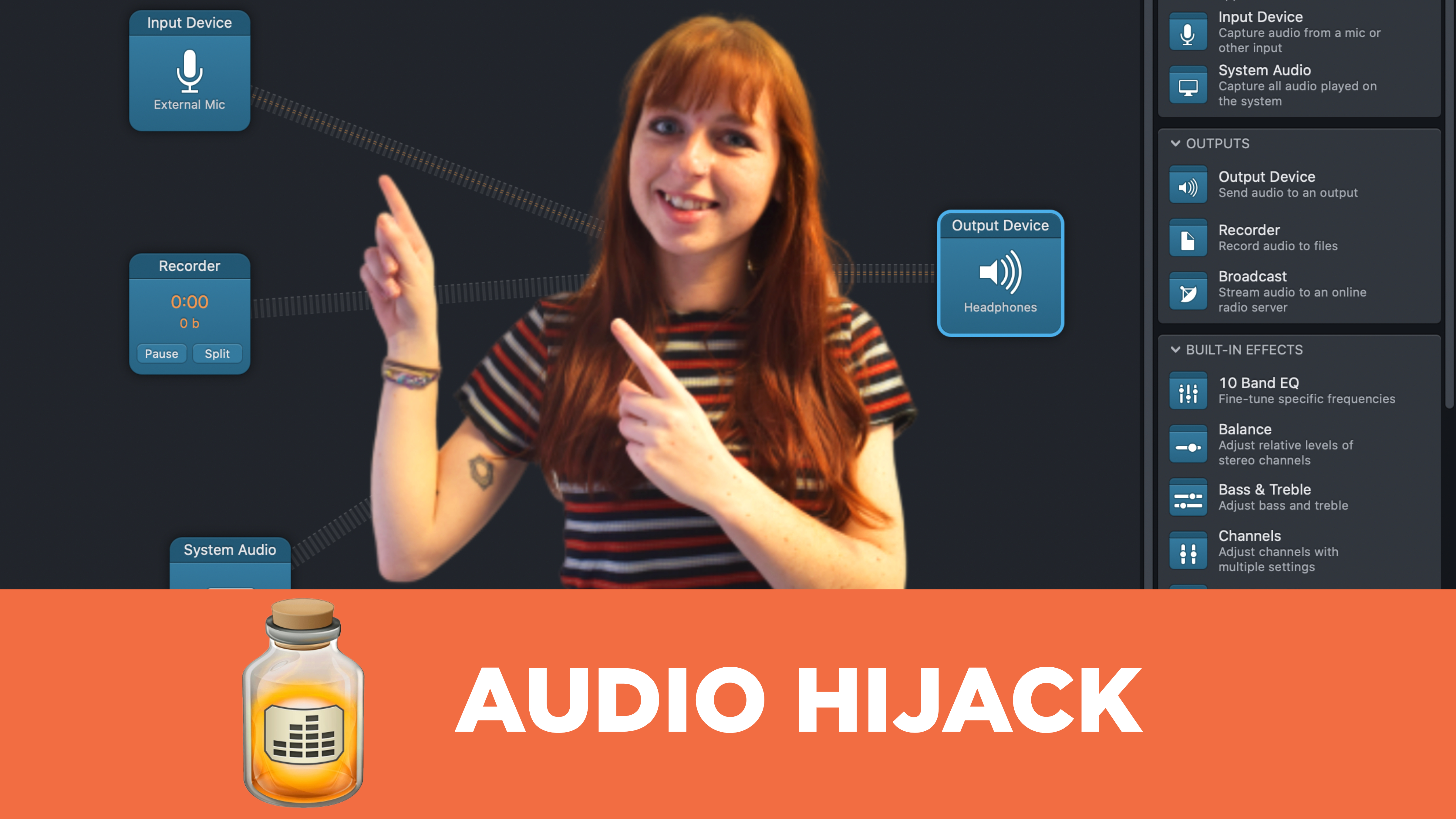 A range of built-in audio effects just for you
Insert audio effects to control sound levels, time-shift your audio and much more...
Capture all system audio
The system audio block allows you to broadcast any sound source coming from your Mac.