Broadcast live on your radio station with LadioCast
An easy solution for live radio broadcasting.
Don't have your own radio station? Create one with RadioKing today!
Create my free radio station
free 14 day demo - no commitment.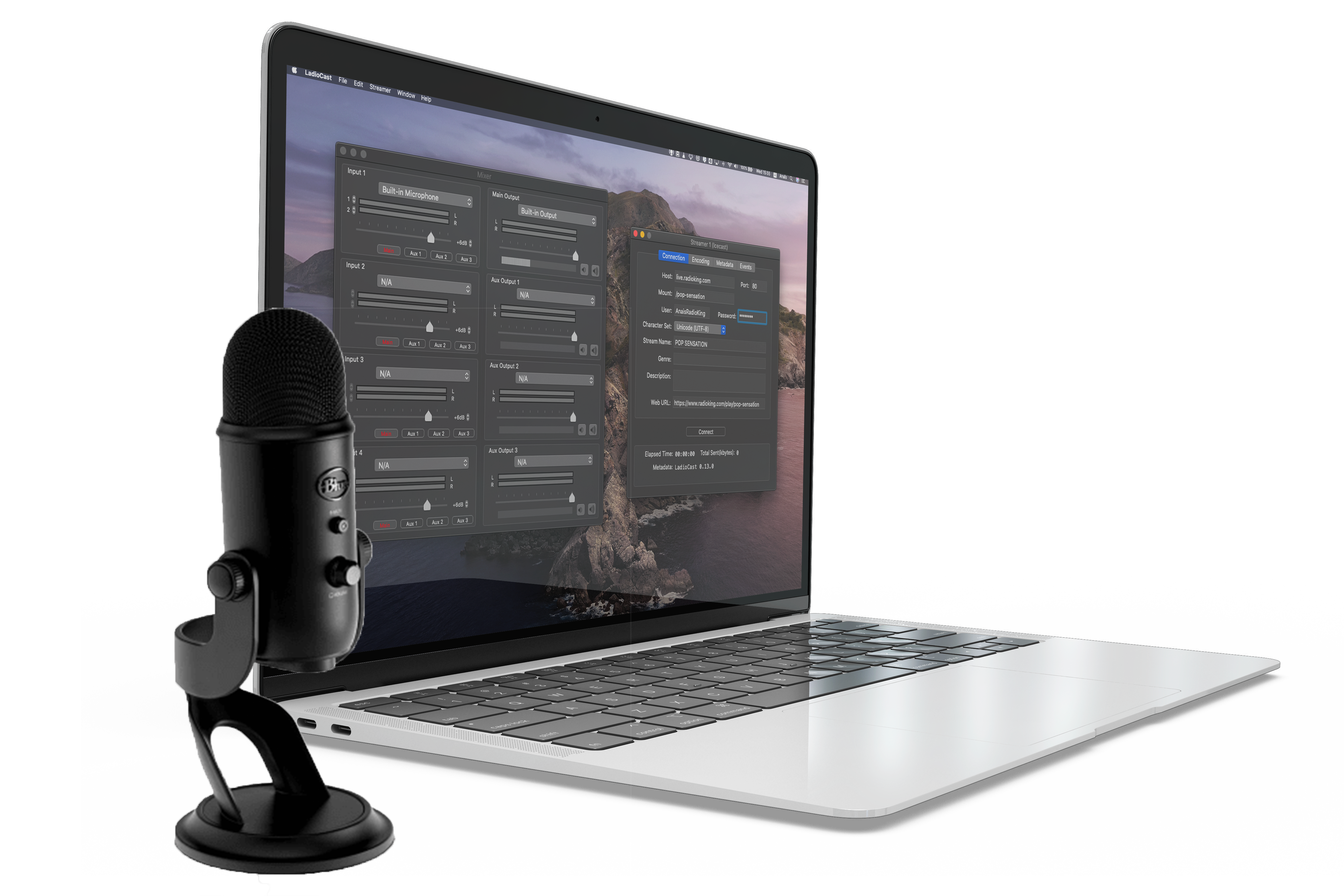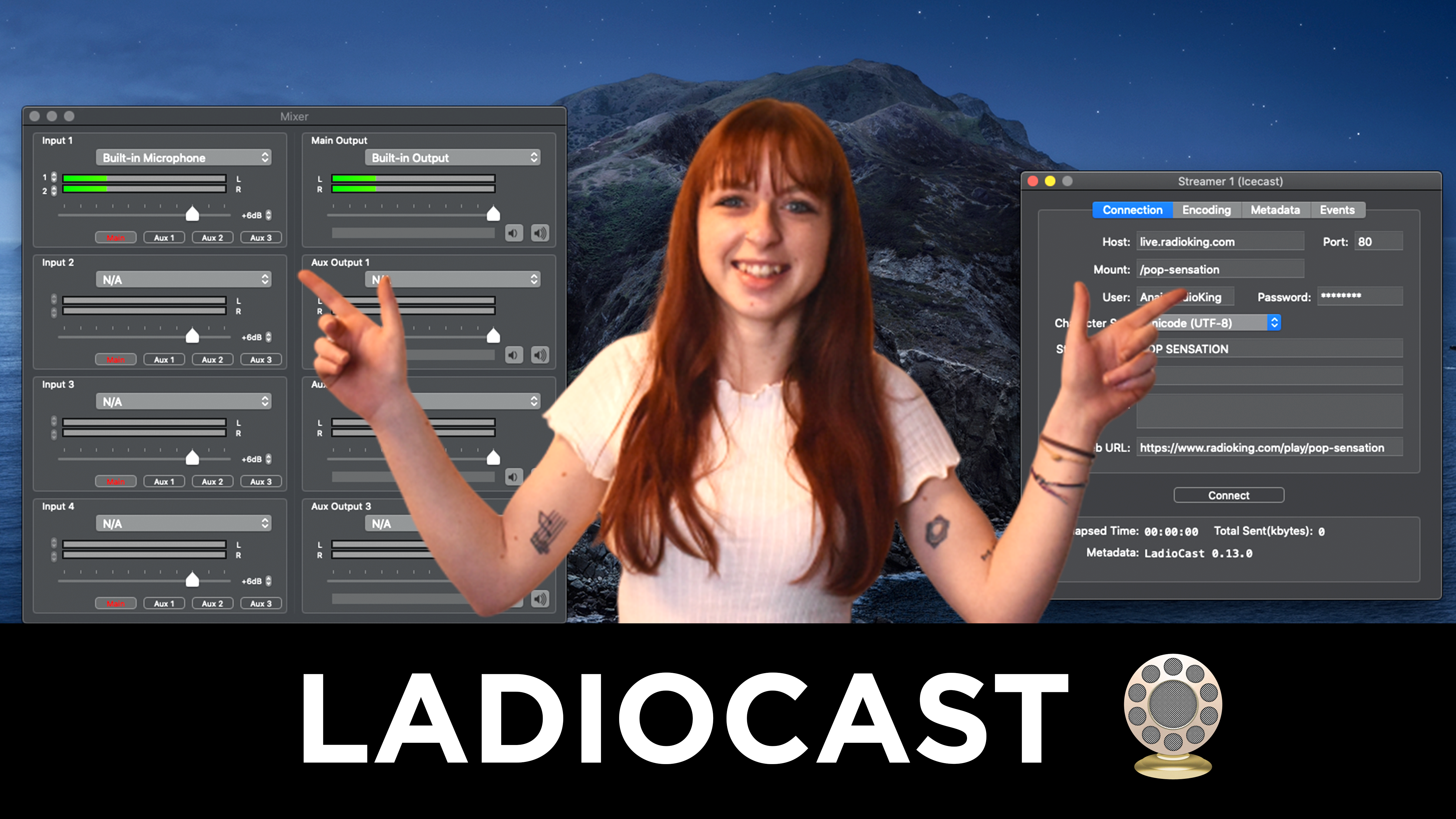 Discover how to broadcast live on your radio station with LadioCast
Follow our tutorial to learn how to configure LadioCast in order to speak live on your radio station. With the multiple inputs/outputs that LadioCast provides, you can also mix in music to your live broadcast.
Icecast, RTMP and SHOUTcast audio source streaming.
Transmit audio streaming to multiple servers simultaneously.
Easily broadcast via a microphone and mix in music.
Supports MP3, Ogg Vorbis, AAC and HE-AAC encoding formats.
Equipped with a 4in/4out/4bus audio mixer.
Free to download on Mac OS.
Broadcasting live on your radio station has never been easier!
Nowadays there are many different live broadcasting softwares available, it can sometimes be difficult to see clearly. Certain softwares were designed for broadcasting music only, and on others were to designed solely for the purpose of speaking live on air. LadioCast is an intuitive software that allows you to do both!