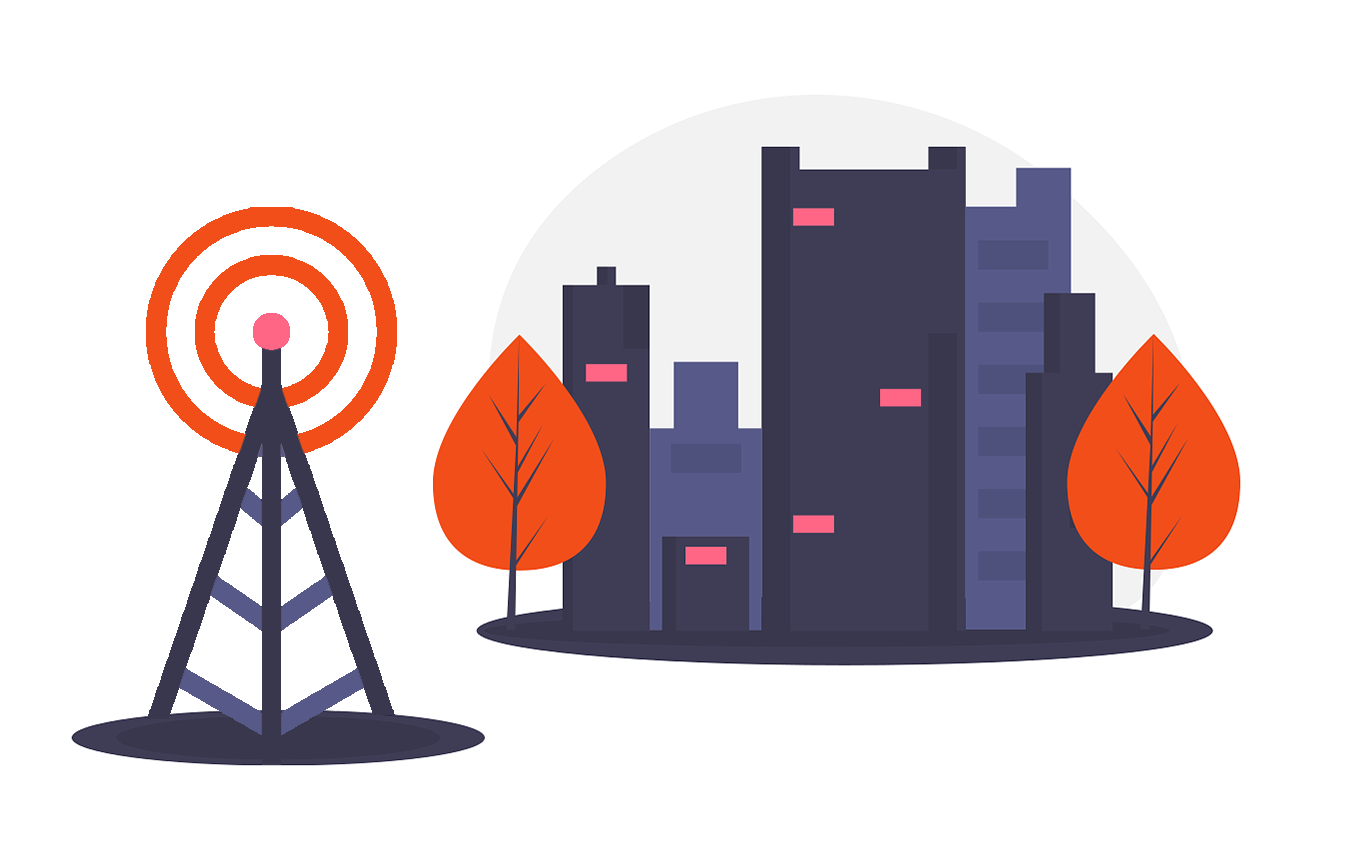 American adults are tuning in to online radio for an average of 13 hours and 40 minutes every week. According to Statista, as much as 68.4% of U.S. internet users became online radio users in 2018. Furthermore, multimedia devices account for 13.6% of the total radio listening volume (with a growth of 1.4% per year), a level never before achieved.
So why not take this opportunity to broadcast your Internet radio station on one of these digital medias and expand your audience?
At the end of this course, you will know:
The differences between FM and DAB+
---
What is FM?
Invented by Edwin Armstrong in the 1930s, FM Radio is a process for broadcasting FM programmes. It is intended to be received by the public using FM receivers. In most countries, the 87.5 – 108 MHz band is used by radios. FM frequencies are broadcast by transmitters located on the outskirts of cities and intercepted by the radio antenna of your car or radio set in your home. This signal is then received and transmitted back to the speakers.
If your radio set receives a strong signal, the reproduction quality will be optimal. However, the signals received may sometimes be weaker or scrambled due to the distance between your radio set and the antenna.
What is DAB+?
DAB+, or Digital Audio Broadcasting, is the digital successor to FM. It is also known as digital terrestrial radio (DTT). It is said that DTT for radio is the equivalent of DTT for television. DAB+ is an audio stream transmitted by radio waves like previous analog FM or long-wave standards. It is now widely used in many countries in Europe and around the world to replace the FM band.
Its development has accelerated following the saturation of the FM band. DAB+ was therefore the perfect solution to address the lack of frequencies for new radios and the lack of choice for listeners.

FM or DAB+, must we choose?
In reality, this question is becoming less and less important. The major trend in Europe is currently for the FM band to switch to DAB+ for several reasons:
DAB+ can guarantee digital quality sound that is clear and free of interference.
DAB+ also makes it easier to access radio stations, directly by name and therefore without time-consuming searches.
DAB+ provides station-related data or informative text on small digital screens for the simplest radio sets or visuals, such as album illustrations, a photo of a host, or general information such as the weather, on radio sets with a colour screen.
DAB+ offers a wider range of stations than on FM. The latter has only a limited bandwidth, resulting in wave saturation in many regions, particularly in border areas.
DAB+ offers more extensive coverage than is currently available on the FM band.
It will therefore be more strategic for your project to start with the acquisition of a frequency on DAB+ for your Internet radio station.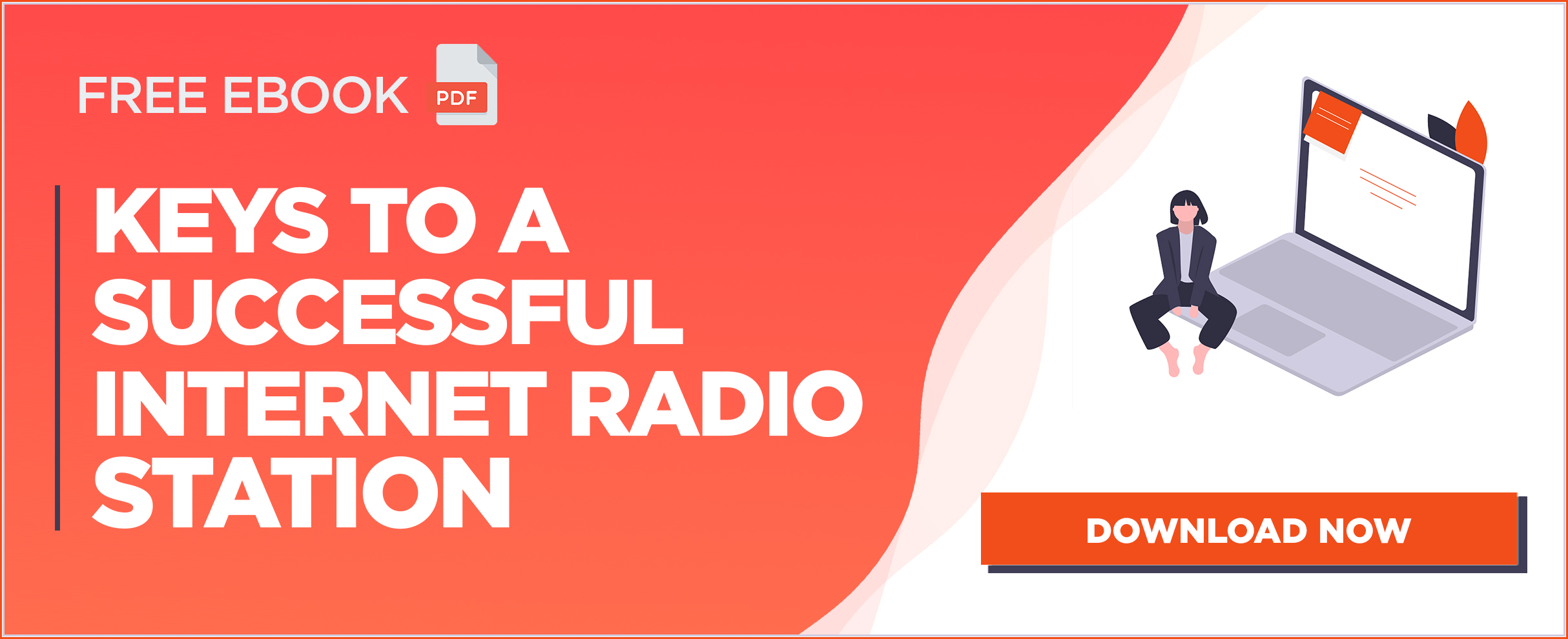 Broadcast your Internet radio station via DAB+/ FM and other digital media
---
Broadcast your Internet Radio Station on DAB+
DAB+ isn't available everywhere yet, and processes vary from country to country. You can contact the relevant authorities for more information about which authorisations you'll need to use frequencies in order broadcast your internet radio station on DAB + ?
Broadcast your FM Radio Station on the Internet
If you already have an FM Radio Station, you may be interested in broadcasting it on the Internet in order to increase your audience.
Radio Stations use frequencies emitted from a transmitter in order to broadcast on the FM band.

As we have seen in previous courses, when it comes to broadcasting via the Internet you need a server that relays your radio stream worldwide.

But how do you broadcast your FM station on the Internet? All you need is an encoder, whether it's a software or a physical encoder.
If you want to use a software encoder, you can use BUTT (free and available on all operating systems).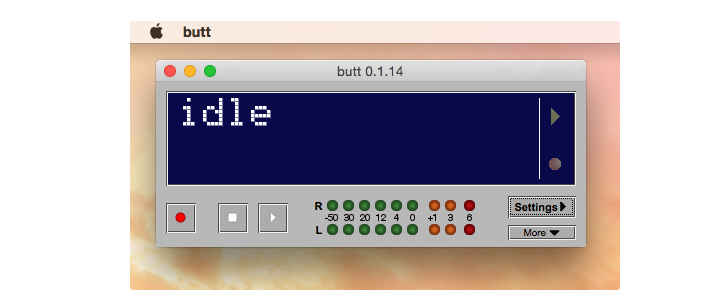 To get everything configured, you simply need to connect your mixer to a computer on which BUTT is installed (it is advised to dedicate a computer purely for this purpose).
Once you have downloaded BUTT and configured your Radio Stream, you simply need to connect your mixer to a computer on which BUTT is installed.
If you don't want to use BUTT you can also use a BARIX Encoder to broadcast your FM station on the Internet. By connecting this encoder to your mixer, you can send your data to our servers.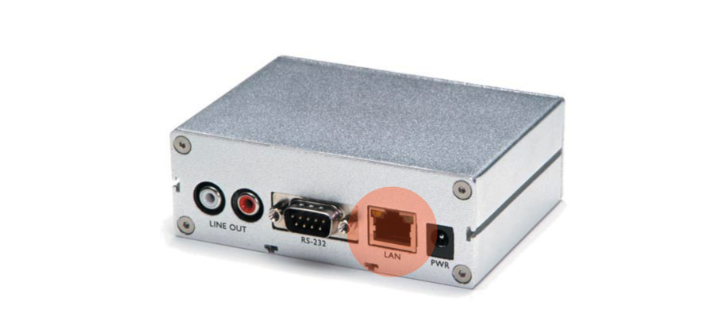 You'll need an Instreamer to send the sound from your radio station to our servers. To do this, you'll need to connect your encoder to your Internet connection via an Ethernet cable. You can then connect it to your mixer.
Turn on your device and keep hold of the IP address that will be relayed to you. Log on to this address from your Internet browser, configure the settings and you're ready to broadcast your FM station on the Internet!
A website for your Internet Radio Station
Creating a website for your Internet Radio Station is also a great way of improving your online visibility and increasing your audience. According to Statista, 48.3% of the world population owned a computer in 2018.
By integrating a radio player onto your website, your listeners can easily access your radio station. Not only will your listeners be able to find you everywhere with a simple click, but it can also be easier to enter the URL of your website than to search your radio on online directories.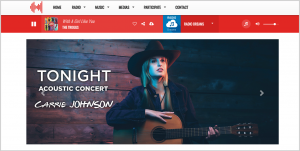 A website will also allow you to create content around your Internet Radio Station (articles, podcasts, contests etc….) This can also help you improve the SEO (Search Engine Optimization) of your website.
SEO refers to the positioning of your radio or website on search engines such as Google. To put it simply, the better your SEO the better the chances are that your radio station will appear in the top suggestions when someones searches it on the internet.
A mobile application for your Internet Radio Station
96% of Americans now own a mobile phone of some kind. Within this percentage, 81% own a smartphone, so why not put your radio station in the pockets of millions of listeners?
Send push notifications to your listeners to inform them of any special events coming up on your Internet Radio Station (live broadcasts, meet & greet, contests etc…) that way they are sure not to miss anything!

Link your social media profiles and radio website to your mobile app so that your listeners have access to all the news and information concerning your Internet Radio Station!
Connected speakers and 5G, opponents of the classic radio set
DAB+ has been rapidly established in Norway, Switzerland, the United Kingdom and other countries thanks to a committed state policy in the implementation of this technology. Our friends in the North have gone even further than some Member States by completely shutting down the FM band in 2017.
Unfortunately (or fortunately) this delay has given way to a new listening mode dictated by web giants such as Google, Apple or Amazon. Every year, more and more listeners are adopting this new way of consuming the radio favoured by smartphones, tablets, TVs or connected cars and more recently their connected speakers. Thanks to the Médiamétrie survey institute, we know that in recent years the balance has clearly shifted towards digital listening.
More than just a gadget, connected speakers (and voice assistants) also seem to be a real opportunity for radios to stay in the heart of their most connected listeners' homes. According to Canalys, the number of connected speakers in service worldwide exceeded the 100 million mark last December and will reach 225 million in 2020 at the expense of conventional radio sets. It is therefore legitimate to ask whether these listeners will buy a DAB+ compatible radio or will they listen to the radio from a connected speaker such as Alexa or Google Home instead?
Many countries already have 4G coverage and it's only a matter of month's before all territories are completely covered, this represents a great opportunity for Internet Radio Stations. This coverage will be followed by the arrival of the 5G, capable of responding to listening as fluid as DAB+, to the delight of car manufacturers who have been offering CarPlay & Android Auto to their customers for several years now.
The choice of broadcasting in DAB+ or on FM band will depend above all on your country and the infrastructure put in place. It's safe to say that the development of digital media is a steady and and realistic value today. Stay connected!
TO SUM UP:

The FM band is becoming saturated so if it's possible in your country, DAB+ should be a priority in your development strategy.
Broadcasting your FM Radio Station on the Internet can help increase your audience.

Creating a website and/or mobile application for your Internet Radio Station will allow your listeners to access your radio station more easily.
This is the last course of the RadioKing Academy, thank you for reading! We hope you enjoyed this course and that it provided you with answers to your questions before creating your Internet Radio Station. You can now take our quiz to test your knowledge… So go ahead!

Previous course Back to summary
---

Ready to create your own Internet radio station?
Enjoy our free 14 day demo and create your radio easily with the Radio Manager.
No commitment, you can cancel at any time.