Broadcast an online radio in your bar with RadioKing
Surprise your clients by streaming sound to your establishment with your own online radio station.
14 days free – No credit card required – No commitment
For pitch-perfect moments
Select your own music and decide on the day's program. Because the day is never the same at 2 p.m. or 10 p.m., musical ambience is an essential element in bringing every aspect of your business to life.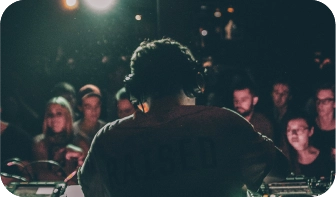 A change of mood around 10 p.m. with the arrival of a DJ set? Transmit it live on your radio station!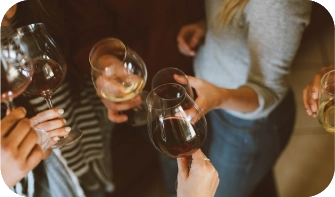 Happy Hour at 6 p.m. in a friendly atmosphere, to the rhythm of an energizing playlist.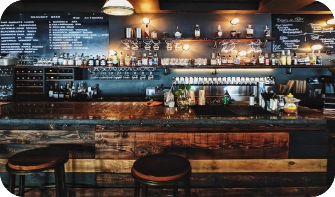 Warm background audio at 2 p.m. to accompany workers with the sound of acoustic music.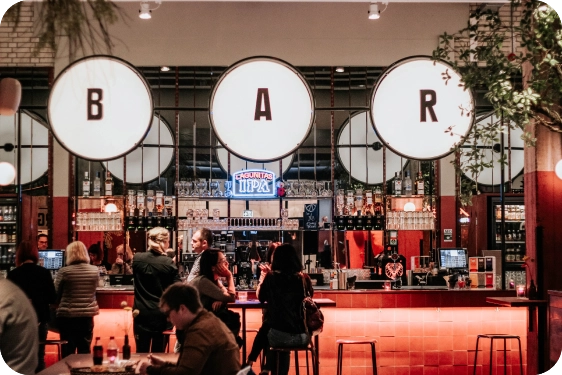 Create your bar's signature sound.
Compose your own musical cocktail.
Transport your customers as soon as they enter your establishment by welcoming them into a custom audio universe that reflects your brand identity. Be subtle and original to make your customers want to stay as long as possible.
Test our product and create your establishment's online radio for free during a 14-day demo.
Make your bar a real concept.
More than just a way to add music to your establishment.
Share your radio station on social networks and extend your customers' experience with a custom radio that will stand out and bring your brand identity to life outside your walls.
Why should you create a radio station for your bar?
Accompany your clients throughout the year with playlists created exclusively for them, set the pace for their experience with custom-made programs and stand out from the crowd.
By broadcasting 24 hours a day, 7 days a week, every day of the year, you'll be able to create your own audio universe in line with the seasons and the events that punctuate the life of your bar.
Why choose RadioKing rather than a traditional platform?
With over 4,000 clients worldwide, we enable you to create your own sound identity with our solution. With RadioKing you can choose the content you want to broadcast.
Schedule your days up to 6 months in advance and anticipate special events by preparing specific playlists for your business.
Your online radio in a few minutes! Test it for free today.