Have you always wanted to create a radio station but kept pushing it off because of the cost? You don't have to break the bank to get expensive equipment or gear. News, music, entertainment, and other content can be broadcast to the entire world right from the comfort of your home with as little as a computer, an Internet connection, and a microphone!
What you need
How to create a radio on the Internet
Let's take a look at how to start your own internet radio, even if you're on a budget.
What you need
As we said, in order to create a radio on the internet, you only need a computer and an internet connection. However, if you want to take your radio to the next level, here's the full list of equipment you may want to invest in:
1/ A laptop/computer
Having a laptop is essential because it's where you will manage the content and broadcast of your radio station. It doesn't matter if you have a laptop, Notebook, or Mac. What matters is that either must have a USB and audio input and output ports. It must also have an operating system that will be able to install the broadcasting software (MacOS, Windows or Linux).
2/ An Internet connection
The Internet is another key element. It's what will allow you to stream your radio, and make it available to listen to worldwide. Having a stable connection will enhance the quality and stability of your broadcast.
3/ A microphone
If you're planning on providing talk content on your radio station, having a good microphone is important. Choosing a microphone requires time, patience, and care. There are so many microphones available, and you might want to go for a very expensive model. However, that's not necessary, especially when launching your radio.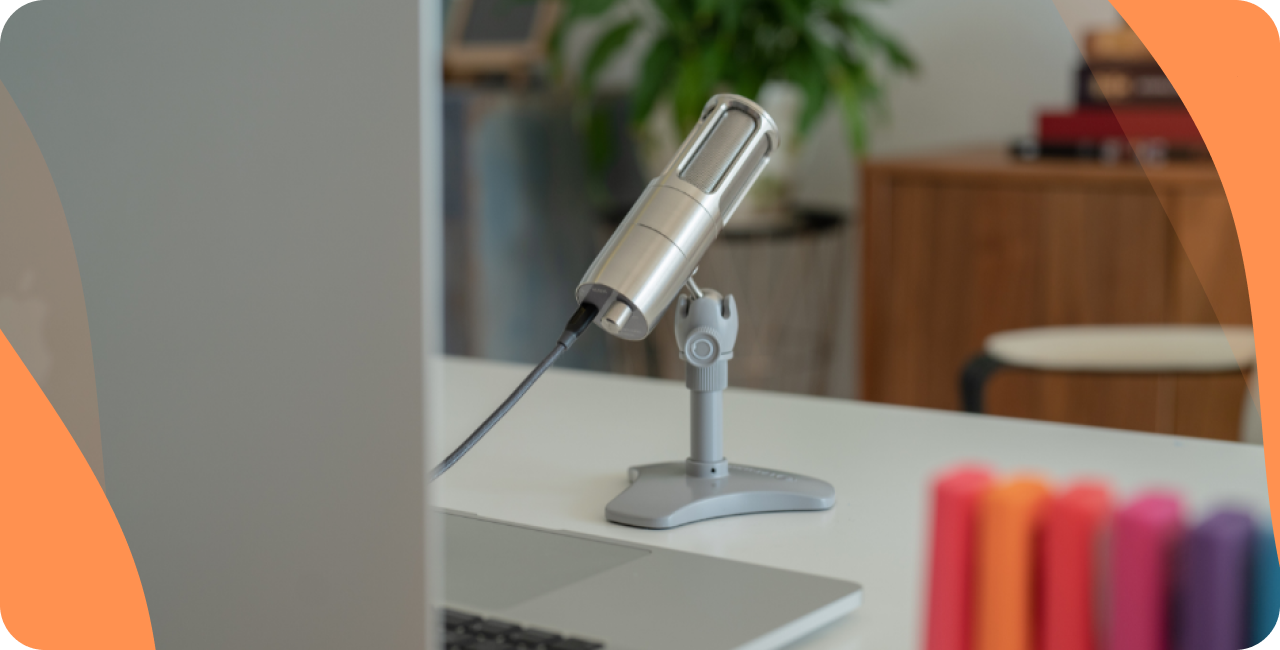 USB microphones are ideal for low-budget situations because you can plug them directly into your computer and start your radio show. They don't have to be hooked up to additional equipment such as mixers or need external cabling or pre-amplifiers.
💡 Take a look at our selection of best budget USB microphones.
4/ A mic stand
A microphone stand ensures your mic is firmly placed. This helps eliminate vibrations that the microphone could pick up either through handling, improper placement, or people walking around. You suggest you opt for a boom arm or a classic desktop stand, which you can obtain for less than $30.
5/ Headphones
Headphones are one of the most necessary items for an online radio host. They allow you to hear the audio content, as well as your own voice. They also help improve the quality of your broadcast or if you want to broadcast live. You can get one or multiple pairs, depending on whether you're planning on broadcasting with guests or not.
Comfort is a number one priority when choosing a pair of headphones, as you can end up wearing them for long periods of time. You don't have to spend a lot to get great headphones, there are many affordable models for you to choose from!
💡 Take a look at our selection of best budget headphones.
6/ A radio hosting service
A radio hosting service provides you with a platform to upload and manage your radio content. They take care of broadcasting your audio to the internet and make it available for people to listen to.
Be careful when choosing your host, as not all platforms provide the same level of features. At RadioKing, we provide you with an online platform to create a radio and manage your content. Your station broadcasts 24/7 and you can easily switch between automatic and live mode. You'll have a wide range of features to facilitate the management of your radio, such as an intelligent media library and various widgets to help boost your radio's visibility!
Create your radio with RadioKing by launching a free 14-day trial!
7/ Live broadcasting software
Live broadcasting software allows you to speak live on air on your radio station. It's the perfect way to interact with your listeners and provide original content that can help you stand out from the crowd. The great news is that there are many free options, available for MacOS, Windows and Linux.
💡 Take a look at the best live broadcasting software.
8/ Audio Mixer
An audio mixer, also known as a mixing desk, receives audio from various sources, mixes them, and outputs various channels in a way you can control.
You can add multiple audio sources such as computers, telephones, and microphones. This way, you can seamlessly switch from a voice intro to a song to a phone interview. You can also control the volume level during interviews or when playing music. They allow you to handle multiple input sources, which will come in handy for radio interviews for example.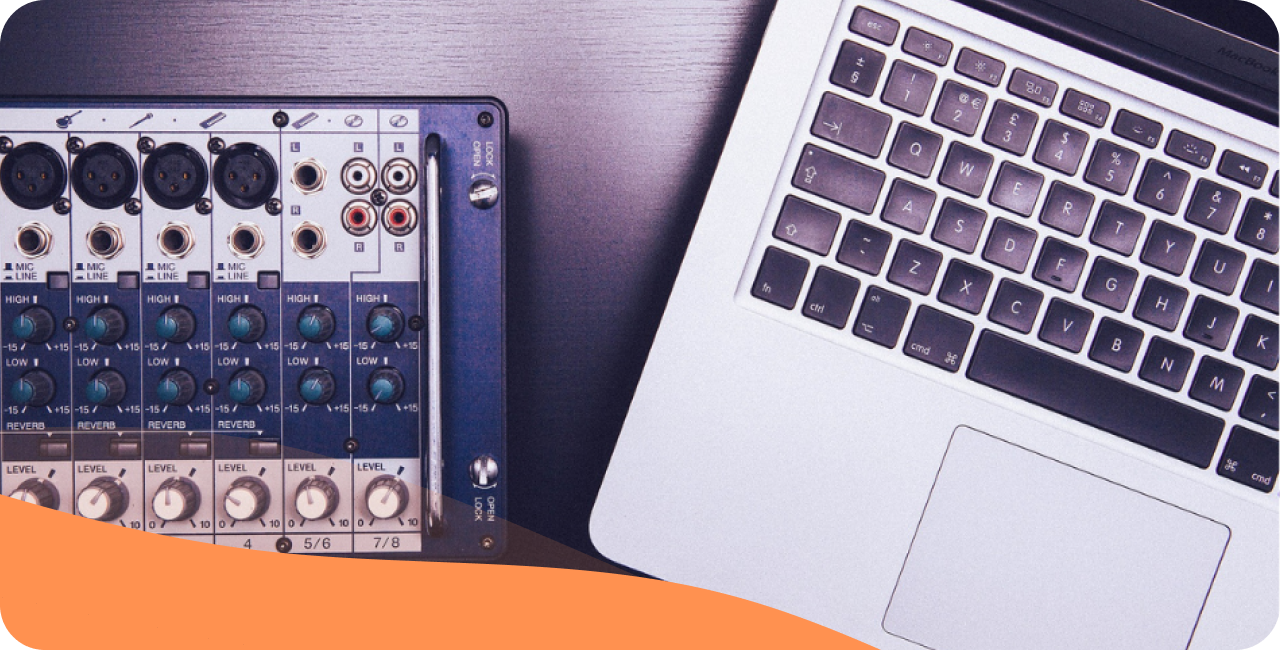 There are many great audio mixers available; do your research to ensure that you get one that meets your needs.
💡 Take a look at our selection of best budget audio mixers.
How to create a radio on the Internet
Three primary elements are involved when it comes to creating an online radio:
You (Source): This is done with your computer. Your computer mixes the audio, either music, news, or a live voice and converts it into a stream that is sent to the server.
Server (Provider): When the stream gets to the server, it is cleaned and sent to the right channels.
Listener (Audience): Whenever your radio is online, anyone can tune in and hear your output via your listening link.
With server providers like RadioKing, your radio content is pushed online, managed in the cloud, and distributed to your audience.
Here are guidelines for creating your online radio station.
Step 1: Choose a concept for your radio station
Before you begin, it's worthwhile to consider what kind of radio station you want to create. Concepts include entertainment, fashion, documentaries, music, sports, business, social, lifestyle, and so on.
💡 Take a look at these radio topic ideas.
Step 2: Determine your target audience
Determine the scope of the target audience you want to reach and how much you want to spend on the project.
Step 3: Brand your station
It's important to have a brand. Branding involves things such as: name, logo, ad materials, radio website, social media pages, YouTube channel, and whatever will stand as a form of representation for your radio to the public.
Note: There is no rule guiding branding. Come up with a brand that will be best for you!
Step 4: Get equipped
As stated earlier, creating an online radio station does not have to be expensive and can be created with a few pieces of equipment and little amount of money!
Step 5: Choose a radio hosting service
You need a radio host (radio server) to host all your broadcasts. There are many platforms that offer radio hosting services. One of the best and most affordable radio hosts is RadioKing. We allow you to get started with your radio station from as little as $29/ month.
Step 6: Promote your radio station
To get people to take note or know about your radio station and get the listeners you need, you need to promote your station. You can promote your radio via social media, blogging, email marketing, YouTube, or word of mouth.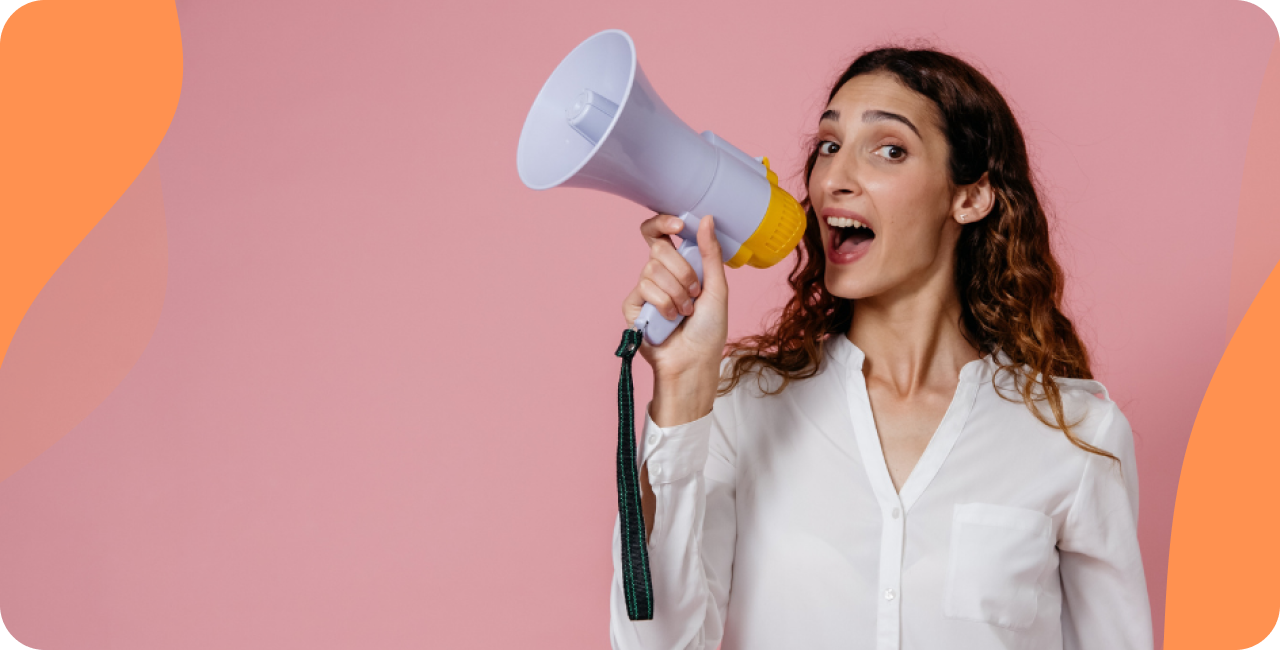 💡 Take a look at these radio marketing strategies.
Step 7: Check for copyright laws
This is one thing you need to consider to avoid legal trouble. If your radio content is about discussion, talk shows, documentaries, etc., and will not contain music, it may not be a problem. But if you want your radio to be musical, you need to consider getting a license. The cost varies depending on the country. If paying or getting a music license seems daunting, you could play royalty-free music.
💡 Find out more about radio licensing.
Step 8: Monetize your radio station
You can monetize your radio station to help support your project. There are various ways to monetize your radio station. Some of which include:
Banner and radio ads
Affiliate marketing
Using Google Adsense and Admob
Selling a product
Subscription
Donation and investment
💡 Check out ways to monetize your radio station.
Now that you have everything set and ready, it's time to start broadcasting! Remember, you don't need a lot of money to create a radio. All you need is a computer, a stable internet connection, and a radio host. Once these are in place, you are ready to reach out to the world.
---
Launch your free 14-day trial with RadioKing today!