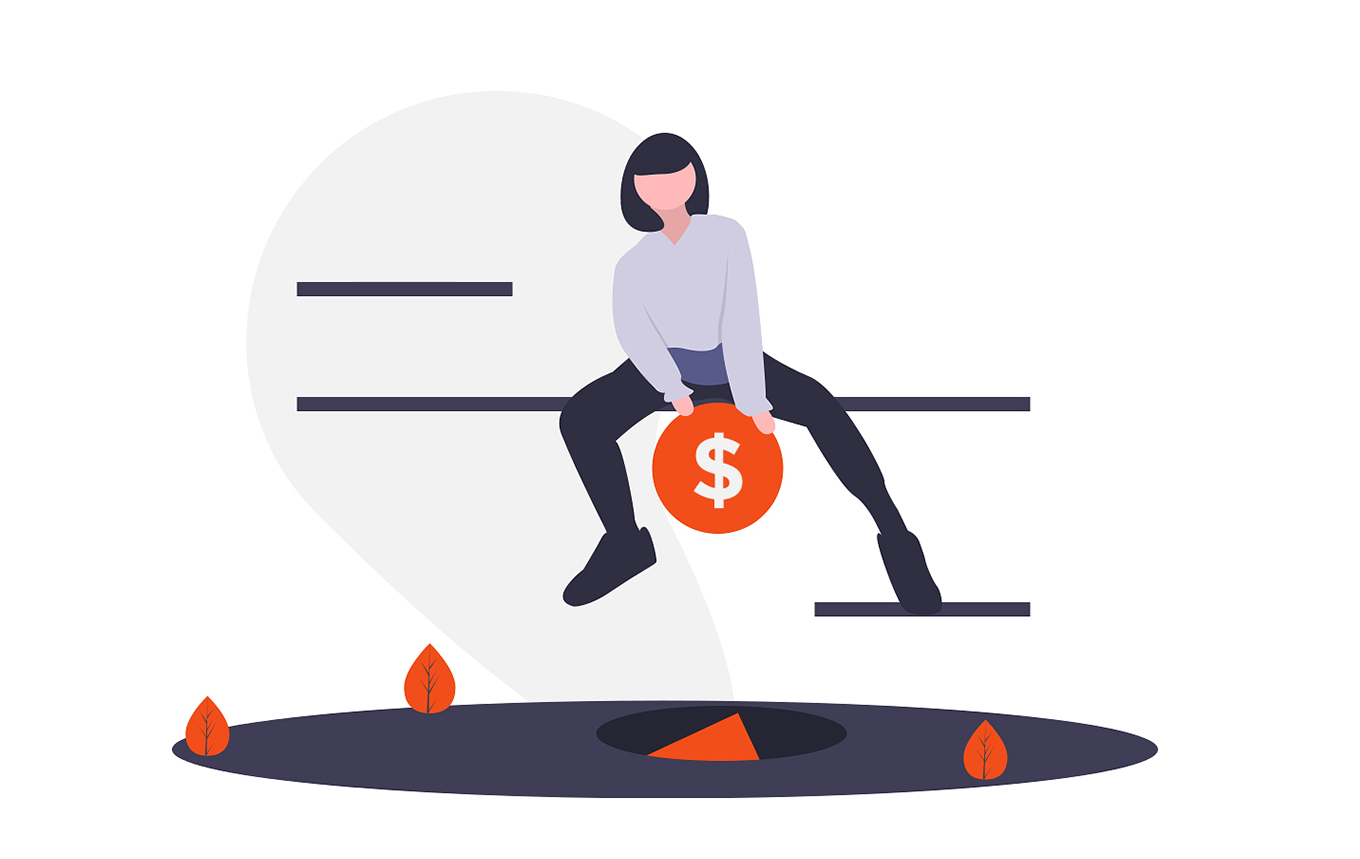 Nowadays, many radio hosts around the world make a living from their passion. These few examples are encouraging more and more Internet radio stations to monetize their station in order to generate an income. The problem? The majority of Internet radio stations have not found their business model. In this course we will explain how to monetize your Internet radio station and find your business model!
At the end of this course you'll know all you need to know about:
The conditions you need to meet in order to monetize your Internet Radio Station
---
What is monetization?
Monetization refers to a set of actions that allow an Internet radio station to be remunerated according to the audience of its website, mobile application or its station (the number of people who follow its listening link).
The most common cases of monetization are often represented by on-air spots or banner ads, but the means of monetizing your audience are not limited to this. Other forms of monetization can be used in complementary ways such as partnerships or selling goodies to maximize revenues.
If you want to monetize your Internet radio station, ask yourself what actions you want to take and how often? These elements will guide you towards one business model rather than another.
The conditions you need to meet in order to start monetizing your radio
A relevant and different concept. A unique concept and relevant programs will be more likely to retain your listeners than a simple stream that will broadcast playlists with no added value.
A domain in which your concept can shine. This strategy will help you avoid drowning. Are you interested in a specific target audience for your Internet radio station? Great, so it will have a better chance of attracting qualified advertisers rather than advertising agencies that want to build mass.
An authentic relationship with your listeners. Don't be afraid to connect with your community. You must think of your listeners as close friends. The more you know about them, the more you can talk about them to your future advertisers.
A strong brand. It's difficult to create loyalty if there's no attachment to the brand. You must therefore work on the visibility of your Internet radio station with a striking graphic design and a jingle that sticks.
A formidable commercialization. A member of your team needs to know how to sell your concept and its assets, such as the number of fans who follow you on social networks, the number of visitors on your website, the number of hours of monthly listening time or the number of times your mobile application has been downloaded. Advertisers are fond of Internet radio stations that are capable of offering different ways to broadcast their messages.

---

BEAR IN MIND: Internet radio in general is, nowadays, suffering from the prejudices of some professionals in the sector who claim that it's not profitable or that it is a leisure activity. Of course these statements are false. Internet radio stations are now competing with the audience of some local FMs because they have managed to find an economic model and they know how to adapt to new listening media.
---
As you have just seen, it is possible to monetize an Internet radio station if it meets the conditions above. However, it will be necessary to set up a rigorous organization and commit human resources to make this monetization viable.

Different ways to monetize your Internet radio station
---
Are your listeners completely addicted to your Internet radio station? Great. We can finally get down to business, but first you have to keep in mind that a listener can leave as quickly as they arrive. You must therefore set up a passive monetization and avoid being seen as an advertising panel in the eyes and ears of your listeners.
Derivative products
Have you created a logo for your Internet radio station? So why not start creating an online store on your radio website? This is an excellent way to monetize the image of your concept while increasing your visibility. For example, you can sell t-shirts, bags, caps with your radio name and generate profits!
Partnerships
Partnering is a quick and easy way to win on all fronts for your online radio! A good partnership will allow you to generate revenue, increase visibility and gain listeners. Be careful, you must choose partners related to your concept, but above all who are likely to correspond to your listeners. Finally, it is imperative that your new partner puts you in the spotlight in their communication and associates themself with your competitions and events that you will organize.
Are you specialized in Jazz? Get in touch with festivals and magazines dedicated to the world of Jazz!
Crowdfunding (participatory financing)
Crowdfunding or participatory financing is widely supported by many Internet radio stations, but what is it exactly? To put it simply, Internet users (your future listeners) discover your work and can choose to support you financially in your project with a one-time or recurring donation. Believe it or not, it really works! For example, the Tsugi Radio team has raised more than €7,000 through participatory funding.
To start your first crowdfunding, we recommend: KissKissBankBank, Patreon, Ulule or Tipeee.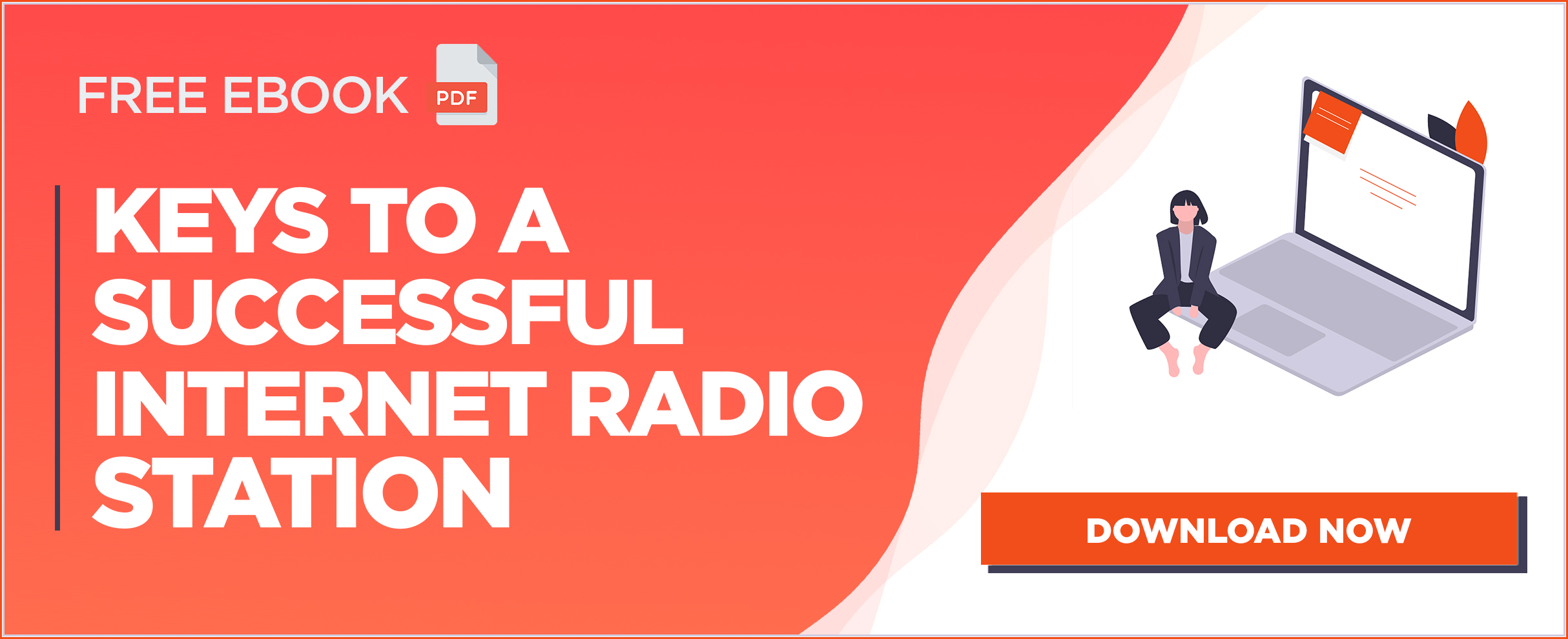 Offer your services and experience
More and more companies or local authorities want to launch their own Internet radio station (in an ephemeral or sustainable way), because they have finally understood that it is an excellent way to communicate and create a link. So why not use your experience to offer your skills and know-how for a fee? For example, many radio hosts offer their services to town halls to create ephemeral online radios for various events such as Christmas villages.
Include advertizements
For advertising agencies, your Internet radio station is synonymous with advertising space, but be careful not to be too greedy at the risk of losing your audience. First, we recommend that you do not saturate your stream with ads. For example, you can focus on integrating banners onto your website (or blog) to highlight ads using Google's AdSense. The trick is to place a banner a few pixels away from your radio player. If possible, we recommend that you choose advertisers that are relevant to your concept, but this is still an excellent solution to get started.
If you want to go further, you can get in touch with advertizing agencies to present your concept. They will be able to recommend you to their different advertisers according to the profile of your listeners. The most strategic idea is to have the person in charge of marketing for your Internet radio prepare a portfolio that presents the concept of your online radio as well as a calendar of key moments planned for the year.
Be careful not to overdo the ads, especially if you are just starting your adventure to avoid putting off your first listeners.

TO SUM UP:
---
Monetizing an Internet radio station requires a real investment from your team and will only work once your audience has been reached.

An Internet radio station should favor the least aggressive advertising placements possible to retain its listeners.
We've reached the end of this second course, thank you for reading! We hope you enjoyed this course and that it provided you with answers to your questions before starting your Internet radio station. You can now move on to the next course… So go ahead!
---

Ready to create your own Internet radio station?
Enjoy our free 14 day demo and create your radio easily with the Radio Manager.
No commitment, you can cancel at any time.