Do you want to start a podcast? Look no further! In this blog post, we will give you 9 easy steps to creating your very own podcast. But first, let's talk about what a podcast is. A podcast is a digital audio or video file that is available online for downloading to a computer or mobile device. You can create and upload your own podcasts, or listen to ones that others have created.
Why start a podcast for your radio station?
If you're here it's probably because you want to start a podcast, and you're not alone. In the past few years, podcasts have become increasingly popular. There are now more than 850,000 active podcasts and over 49 million podcast episodes.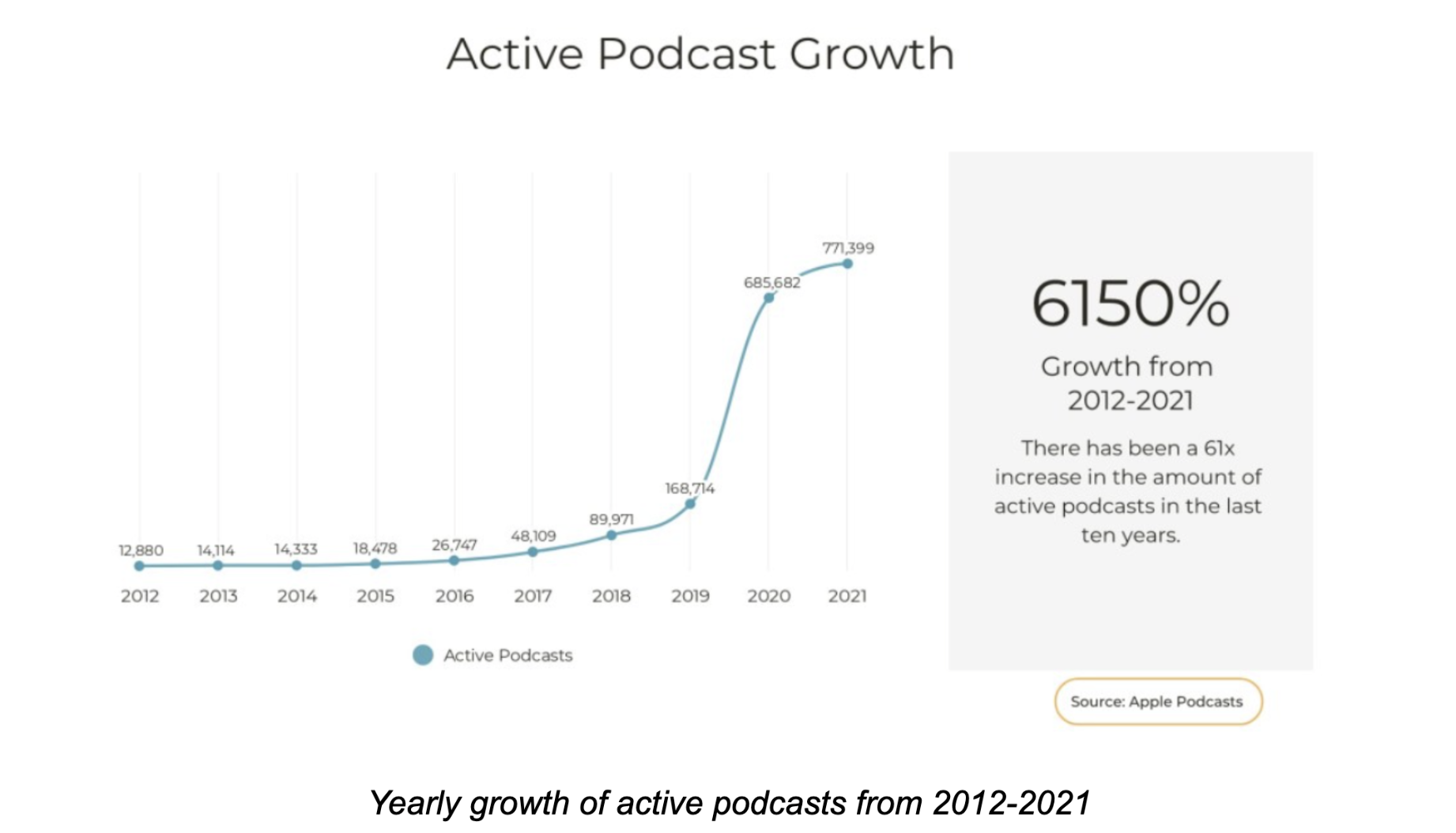 Starting a podcast for your radio station can be a great way to connect with your audience on a deeper level and build your brand. But where do you start? If you've never created a podcast before, it can seem like a daunting task. But don't worry – we're here to help!
Podcasts are becoming increasingly popular, and for good reason! They're a great way to connect with people who share your interests, plus they're easy to create and upload. Here's how to get started:
How to start a podcast in 9 easy steps
1. Choose a topic you're passionate about
First of all, if you want to start a podcast, you'll need to come up with a great idea. What are you passionate about? What do you want to talk about? Once you have an idea, do some research to make sure there is an audience for your topic.
If you already have your own radio station, there are 2 options:
Record your live broadcasts: by recording your live radio shows, you can instantly transform them into podcasts. If your listeners weren't able to tune in live, they can listen to your show on their own time if it's available as a podcast.
Create specific podcast content: you can also choose to pre-record your content as a podcast beforehand. With this method, you can schedule your podcast to broadcast on a certain day, at a certain time. Then, simply make your podcast episode available on your website or podcast platforms!
2. Define your target audience
Just having a podcast isn't enough, though. You have to have a target audience in mind for your podcast. If you have a radio station, you should already have an idea of who your listeners are, and what they want to hear!
When you have a defined target audience, it's easier to create content that will resonate with them. Are they trying to learn something? Are they currently struggling with something and that your podcast can help them with?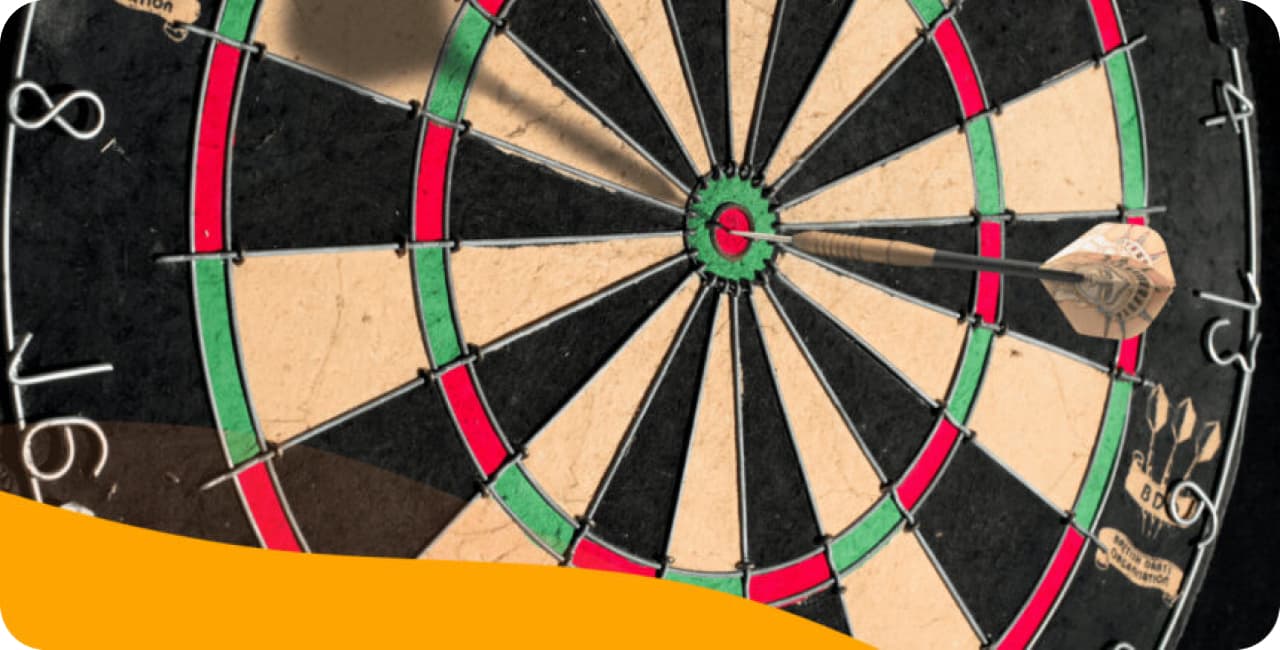 These are all reasons WHY your audience is listening. You need to know this information for every episode. What type of content will your audience enjoy having in a podcast format? Knowing what problem your content solves will help you define your target audience and give your podcast a better direction.
3. Choose your podcasting equipment
As a radio station, you likely already have the equipment in place to cover the audio aspect, if so skip to step 4, but if not continue reading.
If the quality of your podcast is not good then your audience probably won't stay around for too long, so audio quality is crucial. Utilizing proper podcast equipment is a necessary step in your podcasting journey.
Microphones for starting a podcast
There are three types of microphones you can use when recording your podcasts: USB, dynamic ,and condenser microphones.
USB microphones can be used with PCs and Macs. They are simple and convenient, and you don't need any additional equipment to use them which makes them a great choice for beginners. They are also usually more affordable and portable.
Dynamic microphones can be more sensitive than condenser microphones and they have a better response. They also tend to produce less hiss, so they are especially useful when you are recording in a noisy environment, like a coffee shop.
Condenser microphones, known for their high quality audio and sensitivity are the best option for high production podcasts hosted in quiet rooms.
Video Cameras for filming your podcast
Nowadays many podcasts are also recorded in video format. Many types of cameras are used when recording a podcast such as webcams, DSLR cameras, mirrorless cameras, as well as point and shoot cameras.
The type of camera used is not nearly as important as your podcasts audio quality.
The best video cameras to use when recording your podcasts are the DSLR cameras. DSLR cameras have advanced features that you can use to customize your videos, and they are very powerful. You can use different lenses and change the angles to record the way you want your videos to be. You will also find that a DSLR camera is very affordable as compared to other expensive cameras.
With the right cameras and a good quality microphone, you can create videos that can be viewed on the internet.
4. Structure your Podcasts
Streaming your podcasts without structure can lead to it being an unorganized mess. In order to structure your podcast you'll need to have a game plan before you hit record.
The first thing you should do is create an outline of what you'll be covering during the podcast. This will help your podcast flow and make sure each topic gets its needed time.
The next step is to create a cheat sheet of the topics that you'll be covering on your podcast. This will help you stay on track and give you the knowledge you need to go into the podcast with the confidence that you'll stream a successful episode.
5. Implement post-production improvements
The post production stage begins right after the recording ends. This is the step in which you make any improvements through editing and revising your content.
The editing stage is critical because it's where all the bumps get smoothed out. So you can really polish your podcast episodes! The revision stage includes everything from improving the visual appeal of your podcast to adding in attention grabbing titles and descriptions. The final step is the publishing stage. This is where all the hard work culminates and your content gets saved and shared with the world.
Now let's take a look at each step in detail:
While editing your podcast you may want to add sound effects such as beeping out any curse words , adding a transition sound between sections or adding an intro and outro. You can do this by copying and pasting wav files into the project folder, but it can be messy for you and hard for podcast listeners to tell what is what. If you wish to use sound effects but don't want to use a lot of editing, then you should download and try Audacity.
Revising your content includes adding a custom graphic and description for each podcast episode. The description will be searchable as people search for podcasts on iTunes and other podcasting platforms such as Stitcher and TuneIn. This is where you will promote your content to gain more listeners.
6. Repurpose your podcast
Repurposing your content is an important step that directly helps in the distribution process. You want your content to reach as many people as possible so try selecting the most entertaining parts and repurposing them to post on different platforms such as youtube, tiktok, etc.
You can also repurpose your blog posts and articles into podcast episodes, and vice versa. If you've had an article that received good reception it may be a good idea to use that content to create a podcast episode.
7. Collaborate with like-minded people
Finding like-minded people to collaborate with on your podcast helps expand your audience and makes your content more diverse. Make sure you find guests that are relevant to your podcast topic, and that your audience will have an interest in.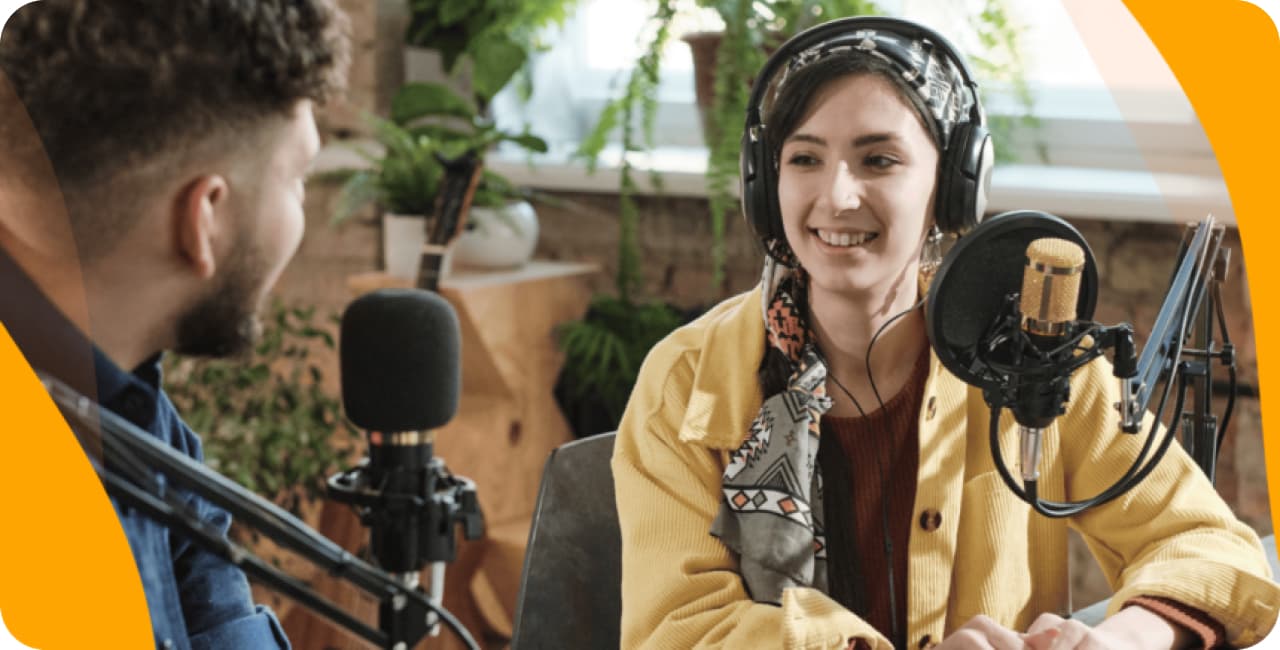 This form of collaboration is mutually beneficial because both participating parties gain exposure to each other existing audiences!
8. Hosting & distributing your podcast
Unfortunately you can't just upload your podcasts directly to platforms such as RadioKing, TuneIn, and apple podcasts. You need to upload your audio files to a separate host such as Ausha for example.
Once your podcast is hosted you can submit an RSS feed which is used to organize your podcast in podcast directories. This ensures that each episode is automatically posted on these directories. There are many directories in which you can list your podcast such as Youtube, Apple Podcasts, Google Play, Spotify, Stitcher, & Soundcloud.
9. Promote your podcast
When it comes to promoting your podcast, you can't just stick to your blog and hope the traffic will find you. You need to take the initiative on social networks. So post your new content on different platforms such as Facebook, Instagram, Twitter, Pinterest, etc.
Be present on as many platforms as possible, all whilst making sure they are relevant to your target audience. Being visible on social media will help you reach a wider audience and get more people to engage with your content.
We hope that this article has given you the necessary guidance to start a podcast for your radio station! Don't have a radio station yet? Create one for free with RadioKing!