So, you're getting ready for your upcoming radio shows and want to make sure everything runs as smoothly as possible. We've already talked about how to start a radio show, it's now time to go a little bit further to ensure that your shows are a success.
1/ Do your research
In order for your radio shows to be successful, you need to know what you're talking about. To ensure that your listeners will stay tuned and come back for more, you must be a reliable source of information! Regardless of the topic, you need to do thorough research and gather the facts. The more you know about your subject, the more comfortable you will be when broadcasting.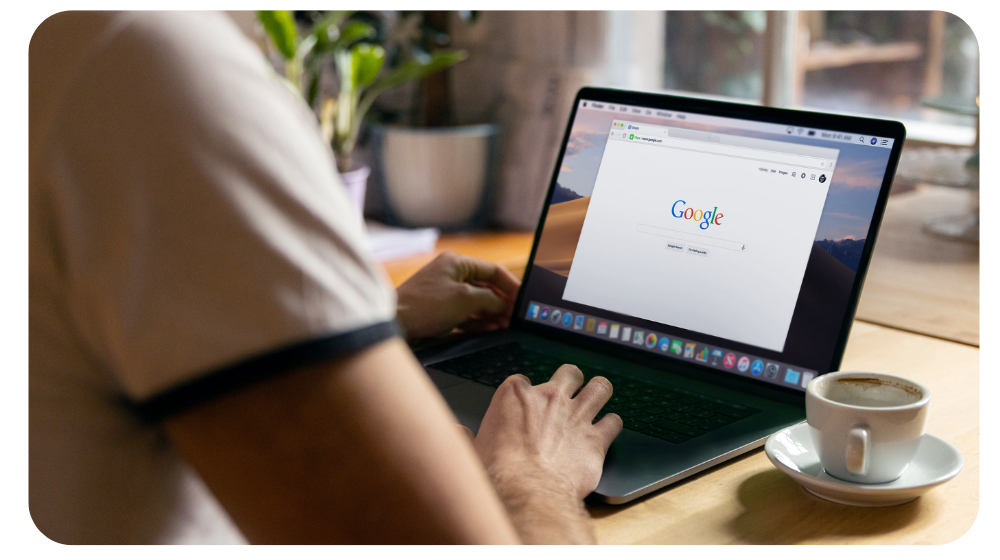 Research also includes choosing which stories to tell on your radio station. For example, if you're a news radio, you must constantly keep an eye out for which headlines to talk about. If you're a music radio, you'll need to be on the lookout for new releases, concerts, festivals, etc… Make sure that the topics you choose are coherent with the style and format of your radio station.
2/ Create a template for your radio shows
Establishing the order of your content is another essential step in preparing your radio shows. This doesn't mean writing down everything that you will say out loud, but rather creating a plan to help guide you throughout your broadcast.
Creating a template will help you stick to your timing and remind you of what's coming up next. Jot down which songs will be played, in which order, as well as your spoken interventions. This will relieve some of your stress and help you stay on track if needed!
3/ The power of storytelling
Never underestimate the power of storytelling! Some people are naturally gifted with the ability to paint a picture whilst telling a story. This is an incredibly handy talent for any radio presenter! As your audience cannot see you, it's essential that you know how to tell a story and create the image in the minds of your listeners. This helps them visualize what you're saying and connect to you and your story.
Generally speaking, all good stories have one thing in common: structure! Start out with an introduction and give some context, next there will be rising action followed by the climax, then the falling action, and finally the resolution. You can jot down these key elements of your story, but avoid writing the whole thing so that it feels more natural and conversational.
4/ Preparing for interviews
Interviews are a great format for your radio shows, but they require preparation in order to be interesting and dynamic. Take the time to find guests that will interest your audience and bring real added value to your show. It's essential that you know who you're talking to, so take the time to:
Watch/listen to any past interviews
Check their social media/website
Read their published work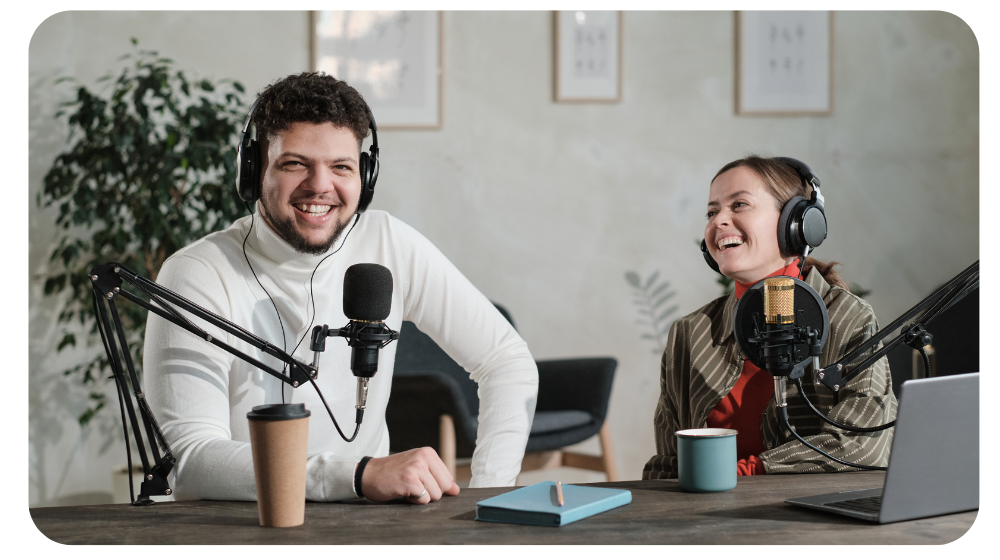 When preparing your questions, make sure that they are "open" as opposed to "closed" that require a simple "yes or no" answer. This will help keep the conversation flowing and will easily allow you to bounce off answers with some follow-up questions.
5/ Involve your listeners in your radio shows
The listeners that tune in to your radio shows want to be a part of the experience. Help them feel connected to you and your radio by getting them involved in your shows! When preparing your content, you'll need to decide whether you'll have people call in, offer radio contests, or ask people to connect with you via social media.
By allowing your audience to be a part of your radio shows, you improve their listening experience and increase loyalty to your station. It's also important to use inclusive language such as "we", "us", "our", etc…
6/ Promote your radio shows
Don't forget to let your listeners know about your upcoming radio shows! There are many different ways to promote your radio shows, for example:
Social media: announce your upcoming broadcast on your social media profiles.
Push notifications: if you have a radio mobile app, send your listeners a notification a few hours before your broadcast.
Newsletter: do you send a monthly newsletter to your listeners? Make sure to share the planning of your monthly radio shows.
Radio website: make the information clear and visible on your radio website. If you have any important radio shows coming up, they should be highlighted on your homepage.
Top tip: record your live radio shows and turn them into podcasts. This will allow your listeners to catch up on the content if they weren't able to tune in live.
7/ Test your equipment
Our last tip to ensure that your radio shows run smoothly is to test your equipment! It would be a shame to lose listeners because of a technical issue. Before each broadcast, take the time to check the following:
Whether you've been broadcasting for years, or are new to the world of radio, testing your equipment is an essential step. As you become more familiar with your equipment, you will quickly be able to tell if your radio studio is set up correctly.
---
You now have everything you need to properly prepare your radio shows! Don't have a radio station yet? Get started with RadioKing today.