Want to join the radio adventure but aren't sure which computer you need to make a radio station online? Thinking about purchasing a new computer, but don't know which one to choose? In this article we'll help you find the right computer for your radio needs!
Mac vs PC: which operating system is best for online radio?
The operating system plays a strategic role in the choice of a computer. It's probably still one of the biggest debates on the web: Mac or PC?
This choice will depend on the compatibility of the software you want to use to broadcast live on your radio. It will also depend on your personal preferences when it comes to ergonomics and usability. Both operating systems are perfectly adapted to manage an online radio station. So how do you choose?
The MacOS operating system is generally easier to use than Windows. This can be interesting when you want to go live on your radio, however MacOS is generally more limited than Windows. Therefore, the live broadcasting software you want to use will strongly influence your choice.
For example, if you are going to use RadioBoss or SAM Cast, you should opt for Windows. On the contrary, if you're interested in using Audio Hijack or LadioCast, you'll need to go for MacOS. Fortunately, some live broadcasting software work on both systems such as MIXXX, BUTT or Virtual DJ.
If you're still hesitating between MacOS and Windows and your budget is limited, we recommend that you opt for a Windows PC. It can easily evolve with time and, above all, will open the door to many free broadcasting software options.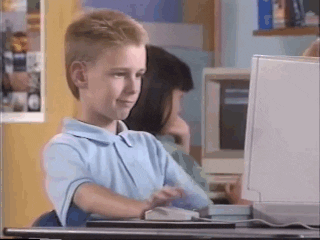 Desktop vs. laptop: which one to make a radio station online?
Now that you've made your choice between Windows and MacOS, it's time to decide whether you want a desktop or a laptop. It's a rather tricky question that will highly depend on the mobility of your radio.
If you're sure that your equipment will stay in your radio studio, you can opt for a desktop computer. This will be a huge advantage in terms of price, power and ability to evolve over time compared to a laptop. However, if you plan to organize shows in unusual places or travel regularly, then we recommend that you invest in a laptop. You'll need to pay attention to the size of the screen, the battery capacity as well as its ventilation system.
Whether you choose one or the other, the most important element to take into account when broadcasting on your radio is to ensure you have a good Internet connection. Additionally, we recommend you use an ethernet cable instead of Wifi whenever possible to ensure the best possible broadcasting conditions.
How to choose the right computer to make a radio station online?
The vast majority of desktop computers and laptops in the last 6 years are powerful enough to allow you to create and broadcast your own Internet radio station. Especially if you entrust the management of your radio to a cloud based platform, you'll avoid having to leave your computer on to broadcast 24/7!
If you already have a computer, we invite you to test our solution for free to see how it holds up and avoid any unnecessary expenses.
On the other hand, if you don't have a computer yet, it's important to make sure that it allows the connection of at least one microphone and a headset. These usually require USB 2.0 or 3.0 ports and 3.5 mm headphone jacks to connect. The majority of computers today are equipped with USB ports. If this isn't the case, as with Apple's latest MacBook, you will need to invest in a small adapter.
You won't need to start with a gamer or expert configuration either. There are many mixers and USB sound cards available that will bring your machine up to standard.
We recommend that you pay attention to the speed of the processor so as not to be limited in your operations. Preferably, you should choose at least a dual core processor running at 2.4 GHz. RAM is also an important point not to neglect in order for your broadcasting software to work properly. Here you will need at least 4 GB of RAM.
Finally in terms of price, avoid computers that cost less than $600 to guarantee a suitable life span. There's also no point in purchasing a computer for more than $2000.
You now have all the elements you need to decide and choose the centerpiece of your radio studio! If you don't have an internet radio station yet, you can test our solution for free for 7 days.