Still not convinced of the importance of creating a site for your radio? This article may make you change your mind.
We've listed 5 good reasons for you to create a Radio Website to allow your audience to listen to your radio directly from your own website.
1 – Reinforce the identity of your Radio Station
Your radio has a logo, custom-made jingles and its own style. However, it can sometimes be difficult to adapt this style on a 1000 x 1000 pixels cover. Thanks to your Radio Website you will be able to define several main colours and thus define the identity of your radio. Are you rather old school? Add black and white illustration images. By reinforcing this visual identity, your listeners will then be able to remember you easily.
2 – Create content around your Radio Station
A website is the ideal place to centralise all the information related to your radio: your social networks, the schedules of your shows … You can even offer your listeners exclusive content, such as creating quizzes or podcasts.
Top Tip: With our Pro Radio Offer, your listeners can leave your an audio shout-out.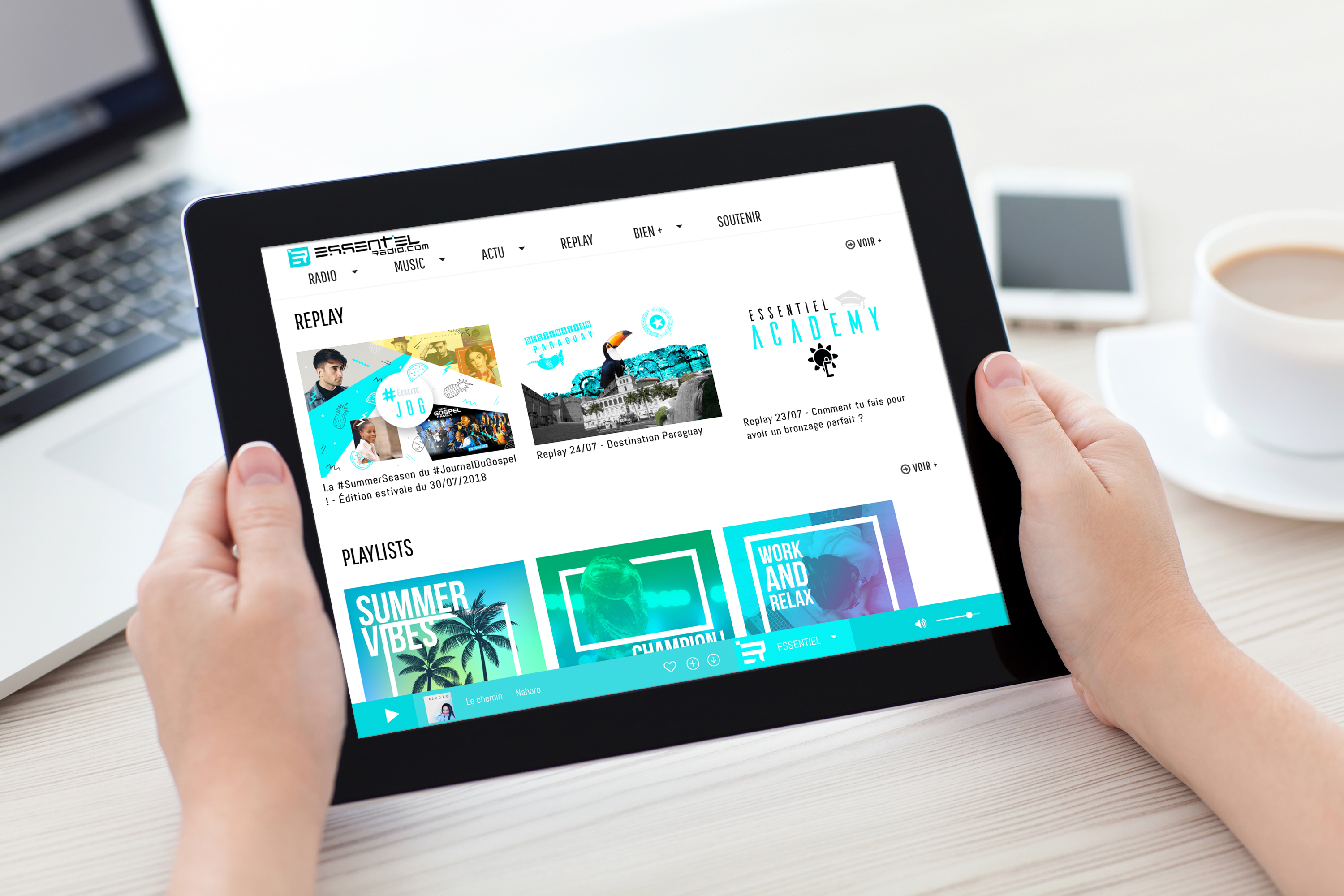 3 – Make listening to your Radio easier

Your Radio Site is responsive which means that it adapts to all screens: smartphone, tablet … Your listeners will be able to find you everywhere with a simple click. Plus, it's can sometimes be easier to enter the URL of your website than to search your radio on online directories. Ask your listeners to add your site in their favorites.
4 – Optimise the SEO of your Radio

SEO (Search Engine Optimisation) is the term we use to talk about the positioning of your radio or your website on search engines. The better your SEO, the higher the name of your radio will appear when someone searches it on Google. There are several ways to optimise your SEO and creating your website will allow you to make your radio more visible.
How to optimise the SEO of your Radio
5 – Create a link with your listeners
Invite your listeners to leave comments on your radio and participate in the programming of your shows. Thanks to the player of the Radio Website, they'll be able to vote for their top tracks too! This allows you to get a better idea of their taste and offer a selection of the most popular titles on your radio.

Still hesitating to create your Radio Website? Do not hesitate to talk to a member of our team.