September is just around the corner, so it's time to say goodbye to the summer holidays and head back to work/school.It's the perfect time to refresh and renew your radio station. Today we're giving you our top tips to help get your radio station ready for the new school year.
1. Update your media library with new titles and artists
Our first top tip for you is to go through your music library and update its content. Hang on, we're not saying that you need to delete all of your current files and replace them!
Take the time to see which of your files have been on rotation for a while, it may be time to replace them with newer music. Thanks to the intelligent media library, you can easy sort your music via the date they were added! Simply click on "Added on" at the top of your library to sort your tracks in the Radio Manager.
If you need inspiration when it comes to creating your programming, we invite you to follow this link to the RadioAcademy.
You may also want to take a look at how to discover new artists and music!
Top Tip: Activate the "like button" on your radio player to allow your listeners to vote for their favourite tracks! This can be super helpful when it comes to understanding what your listeners want to hear.
2. Review your program schedule for September
Take a look at the various programs/ shows that you've created and scheduled on your radio station this past year.
Did you notice any peak moments during your broadcasts? Use this information to strategically schedule your content to play in order to reach the most listeners.
Bear in mind that with the end of the summer holidays, many of your listeners will be back to a working schedule. This means that they may have less time to tune in to your radio. Avoid scheduling your shows at 3PM, we suggest that you opt for a time where most people will be at home relaxing!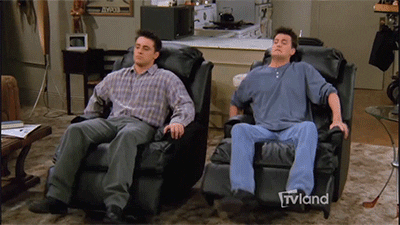 Top Tip: Use the statistics tab in your Radio Manager to get more information on your audience and their listening habits.
3. Redesign or create a new website for your radio station
Do you already have a radio website for your station? In that case, now is the perfect time to give it a "back to school makeover". This will show your listeners that the summer holidays are over, and you're back with new content for them!
Top Tip: here are some essential widgets that you can easily embed onto your website.
Don't have a website yet? Easily create one with RadioKing by following this link and clicking on "test it for free". We invite you to follow the steps in our Getting Started Guide.
4. Prepare contests to attract new listeners
One thing that listeners will never get enough of is the chance to win prizes! To welcome your listeners back in September, prepare a "back to school" contest!
It's also a great way to attract new listeners, so think carefully about the type of contest you want to organise, as well as the prize! You may also want to create multiple prizes for 1st, 2nd and 3rd place.
Top Tip: don't forget to announce your contests on social media in order to get the most participants possible! Plus, participants will need to tune in to your radio to see if they are the lucky winner!
5. Integrate new hosts
With the start of a new school year, why not add some new faces (or rather, new voices) to your radio station! Welcoming new hosts to your radio team will allow you to bring something new to your listeners.
Having a fresh set of eyes in your team could also be a great way to find inspiration for new shows or content.
Top Tip: With RadioKing, you can add as many DJs as you want to your radio station. You'll even be able to manage their individual access rights. To find out more, follow this link.
6. Launch a Podcast in September
Podcasts are becoming more and more popular, and can go hand-in-hand with managing your own online radio station!
It's a great way to provide catch-up content for your listeners who will no longer be able to tune in during their work/school day.
Top Tip: the podcasts on your radio website now have their own Apple-compatible RSS feed thanks to the Podcasts Module. This allows you to easily share them on all podcast aggregators!

7. Check the referencing of your radio on various directories
It's also a great time to make sure that your radio station is well-referenced on various online directories.
Online directories are a great way to boost the visibility of your radio and attract new listeners! Plus, adding your radio station is incredibly easy (and free!) Make sure that the information regarding your radio station is up to date (logo, website, social media links, etc…)
8. Improve or redesign your graphic charter in September
So you've updated your music library, and redesigned (or created) your website but why stop there? Make the most of this new start by improving or redesigning your graphic charter too!
Not only will this help your radio station seem more professional by reinforcing your visual identity, but it will also help you save time when creating images or content for your website/social media.
9. Launch your mobile & voice applications!