Starting your own online radio station is an exciting project, however building up your audience can sometimes appear to be an overwhelming task. We've put together some top tips in order to help you get more listeners to tune in to your radio station.
Define your listeners

The first thing you can do to attract more listeners is to make sure you define your target audience. Are you looking to attract jazz enthusiasts or electro lovers? Make it clear in the description of your radio station so that people know what they can listen to on your radio.
If you're not sure who to target, or want to create a more general radio station, make sure you create multiple programs to suit a wide range of tastes. If you choose to do this, establish a clear schedule, for example: jazz in the morning, pop in the afternoon and rock in the evening.
Have an original concept
Creating a radio station with a particular concept is also a great way to attract more listeners as it will stand out from other classic radios. With thousands of radio stations out there, you need to give your listeners a reason to choose your radio rather than someone else's!
Make your listening options visible
If you want to attract more listeners, make sure they know how they can listen to your radio station! There are various ways that you can make sure your radio station is visible:
Register your radio on various online directories. You can find a list of free online directories here.
Incorporate a radio player to your website! This is the easiest way to convert your visitors into listeners. By having a radio player on your home page, your radio station one of the first things people will see when going on your website.
Create a mobile application dedicated to your radio station. Your listeners will be able to download your app and easily listen to your radio station on the go! If you have a website and social media accounts, you can also link them to your mobile app to help create a community around your radio station.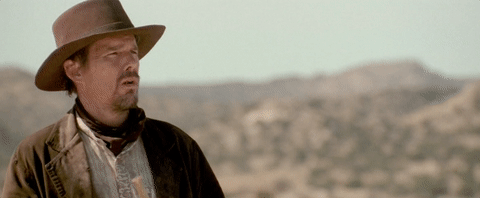 Broadcast live on your radio station with guests
Creating quality content is also a great way to attract more listeners! By inviting guests to appear on your radio station, you can speak about relevant subjects that will be of interest to your listeners. Be sure to let your listeners know about your live broadcast by posting on your social media accounts!
Be present on social media
Being present on social media is a guaranteed way to gain more listeners! If you haven't already created a Facebook page and Twitter account for your radio station, what are you waiting for?
When it comes to Twitter, why not activate automatic twitter posts so that your listeners know what songs are playing?
Let your listeners have their say
Listening to your audience is a big part of running a radio station as your audience wants to feel heard! By asking them to send in song requests for example, you're letting them be a part of your project. Chances are, they will prefer to listen to a radio station that includes their listeners, so don't be shy! Ask regular questions on your social media accounts to get to know your audience better, this will help create a feeling of proximity.
Publish articles on your website 

If you have a website, use it to attract listeners by publishing news, articles or opinions about a subject you know will be of the interest to them!
You can also use your website to compliment your radio station by giving more information. For example you can briefly mention an event on your radio station and tell your listeners to head over to your website for more information! This is a great way to increase traffic towards your website and create content to attract more potential listeners.
Offer competitions and prize draws
Our last tip to help you gain more listeners is to organise competitions and prize draws on your radio station, because let's face it, who doesn't love winning free goodies? This will incite your audience to tune into your radio to find out if they have won!
There you have it, with these top tips you have everything you need to obtain more listeners for your radio station! Let us know in the comments if there's anything else you do to attract more listeners. ?