Today, discover Pure Vintage Radio. A radio station that will take you back in time, thanks to its 50/60s oriented programming!
Can you describe your project and the origins of Pure Vintage Radio in a few words?
In 2013, our associative team launched the press magazines Pure Vintage and Pure Pin Up, dedicated to the French-speaking vintage community and the pin-up universe. Music plays a major part in this universe, you could say that it makes the heart of this community beat! So, quite naturally, we decided that we wanted to go further in our approach by launching an online radio station. Our magazines are a success and the radio station is on its way to becoming one after 6 years of work.
As we are volunteers, everything is done on our own time, and therefore, things tend to take longer to set up. We devoted this time to ensure a musical playlist of the highest quality, as we are dealing with purists. For us, it's out of the question to offer our listeners just any track sung by just anyone. Everything has to be carefully considered before going on air.
We also encourage listeners to use the Like/ Dislike feature of the radio player so that we can remove songs from our playlist when they don't like them. Over the years, we have also gradually invested in broadcasting and reporting equipment to finally take it to the next level and provide live broadcasts in the studio and on location.
Did you have any experience in the world of radio before?

Fabrice Berreur, the founder of the magazine, was a "pioneer" of Pirate radios in France in the 80s. As he is a radio host and technician, he set up several FM radios at the time, which greatly helped the project.
How did you discover RadioKing?
For the first few months, Pure Vintage Radio was on another "free" (now extinct) platform. We encountered a lot of issues on a daily basis, so we searched for another solution that could free our minds from the technical aspect and allow us to devote ourselves to the content and the development of our project. We quickly joined RadioKing for its technical reliability which has continued to progress ever since.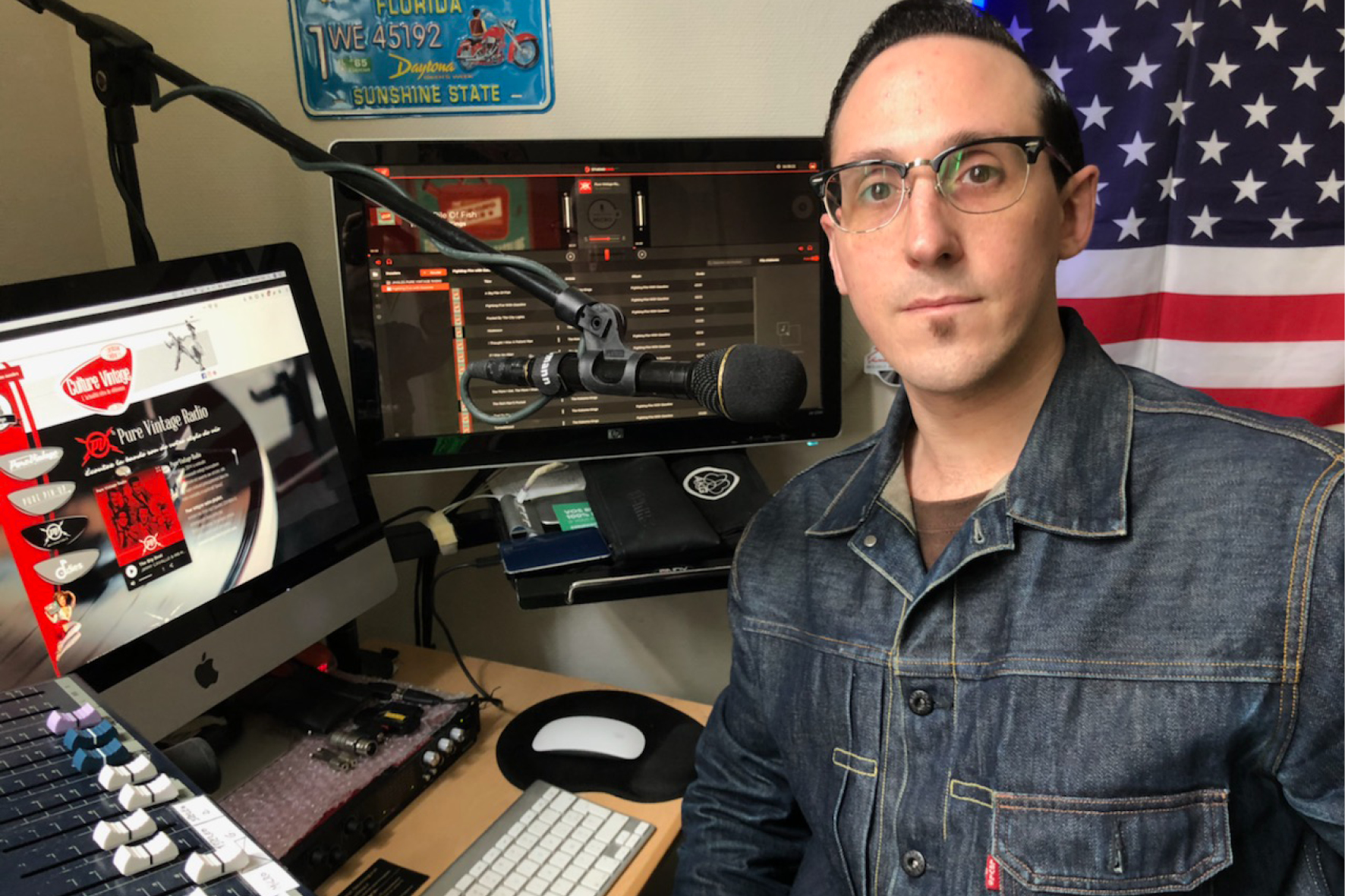 What are the different ways to listen to your Radio Station?
Our website and the RadioKing platform. The mobile application is an important investment so it will come in due course.
Can you tell us about your audience profile?
The vintage community is large, ranging from teenagers to 60-year-olds, from purists to amateurs, but all of them embrace these musical styles, it's their lifestyle. Pure Vintage Radio is also used to providing soundtracks for dances and festivals.
We also broadcast continuously in several specialty shops, bars and restaurants. A large French brand of American diners uses Pure Vintage Radio for the sound atmosphere of its restaurants.
What do you enjoy most about this project?
The positive feedback from our listeners!
How do you choose the artists that are broadcast on your radio? 
Our playlist is rock'n'roll, rockabilly, 50's/60's hits, so there are the great classics that can't be ignored. We also include a lot of big international names and of course all the current French-speaking artists playing these styles, which we put in the spotlight as much as possible.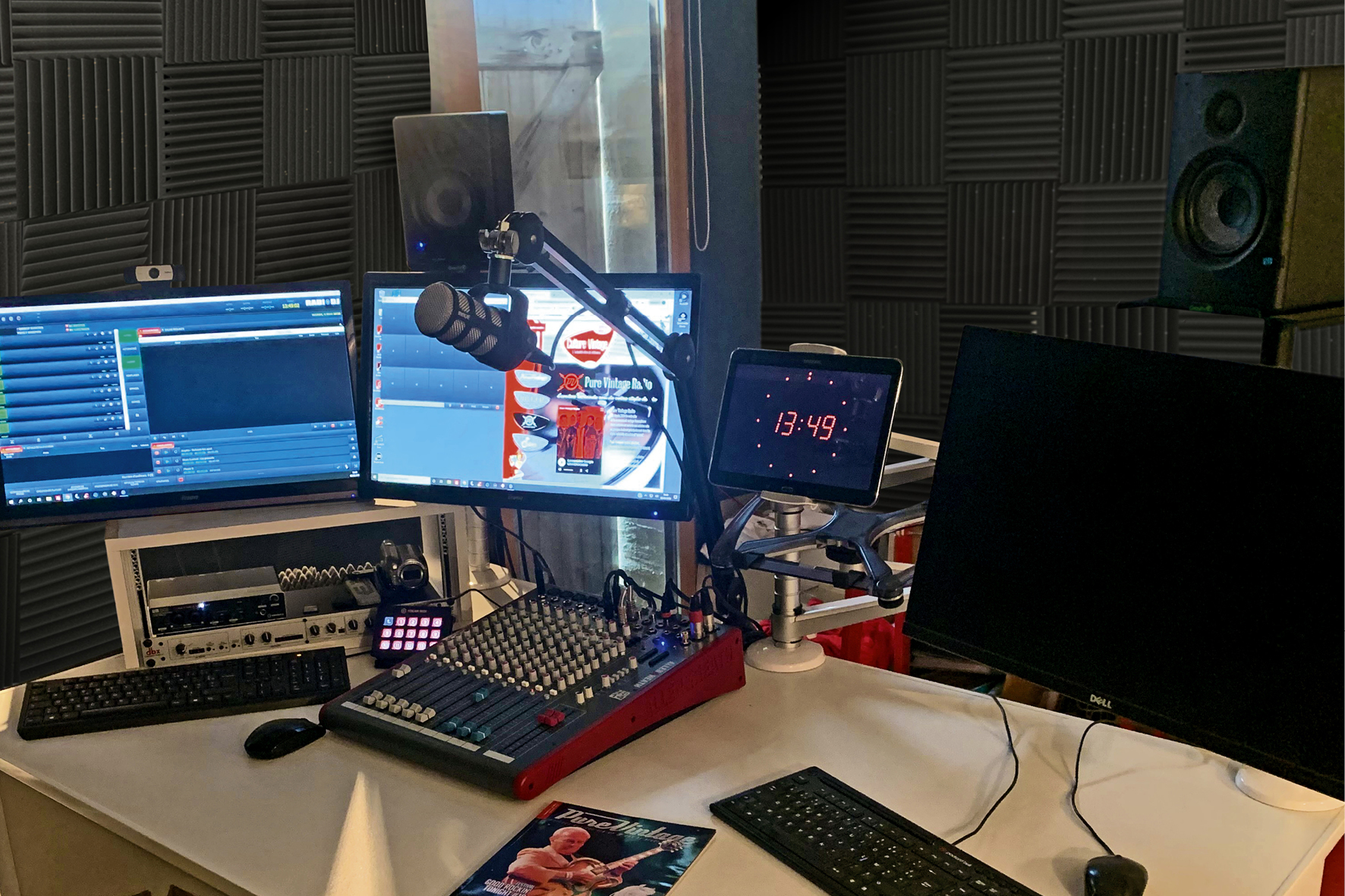 What's next for Pure Vintage Radio? 
More and more live broadcasts, animated podcasts and news reports! As the radio world has evolved, we would also like to include live video streaming.
To finish off, a word of advice for those who want to start their radio adventure?
If you take the time to do things professionally and thoroughly, and if your radio station stands out from the crowd or addresses a community niche, then you have every chance of succeeding!
Listen to Pure Vintage on their website, follow them on Facebook and on Instagram!
Want to start your own radio station? Click on the button below!