Have you just embarked on the awesome adventure of radio broadcasting? The requirements to get started are pretty simple; a simple computer and broadcasting software. Although, why not put together your own home radio studio in order to start broadcasting even more professionally!
In the following three articles, the RadioKing Studio offers a way to support you in creating, assembling and broadcasting from your home radio studio:
Part I:

How to create your Home Radio Studio
To kick things off, we'll start off with the material side of things, the equipment. Indeed, you'll need a little equipment for a more professional broadcast. RadioKing Studio has selected a simple and effective setup for you, taking into account the quality/price ratio.
Depending on the number of hosts on your own radio station, you may need more or less equipment. To comply with an accurate and accessible budget, we've planned this setup with two hosts and one external caller.
Here's what you'll need.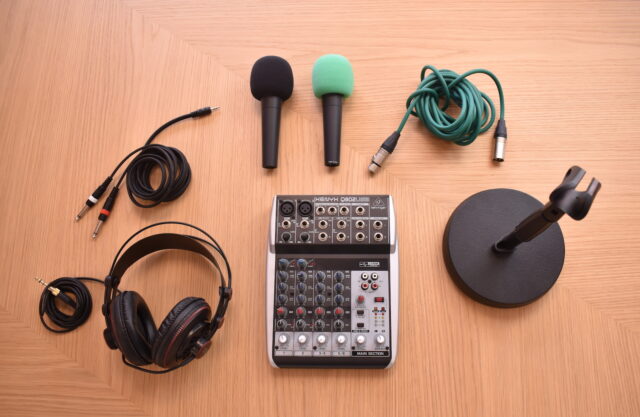 One mixer: Behringer Xenyx Q802 USB

Why? Two mono mic inputs, two other stereo line inputs for music source and as a bonus, one USB input/output to avoid low end sound cards included in today's computers.
How much is it? €77 / £59.40
2-microphone set: Behringer XM8500 "Ultravoice"
Why? If there are several people in the same studio, you'll definitely need several mics. Since your mixer has two mono inputs, using a set of two mics will allow you to broadcats two hosts from your studio.
How much is it? €19.60 / £15.12 (x2)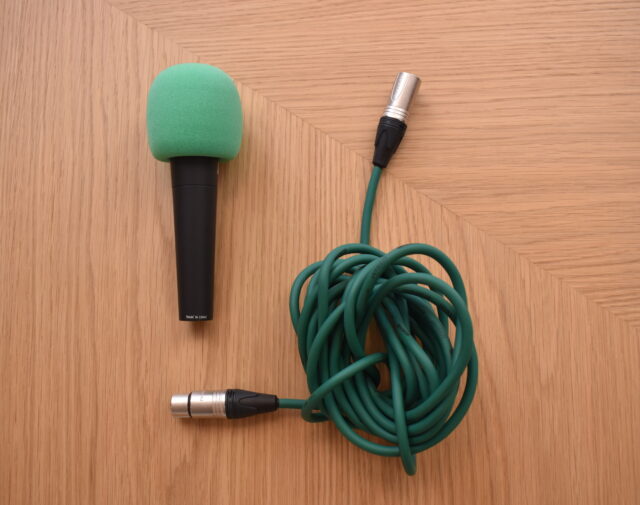 One XLR male/female cable: The sssnake SM6BK
Why?  This cable ensures perfect transmission of the signal from your microphone to your mixer.
How much is it? €4.80 / £3.70 ( x2 )
A Jack 6.35 mm Y-audio cable: The sssnake YPK 2030
Why? This cable allows you to use an additional computer for your music or invite a listener from your switchboard.
How much is it? €3.77 / £2.91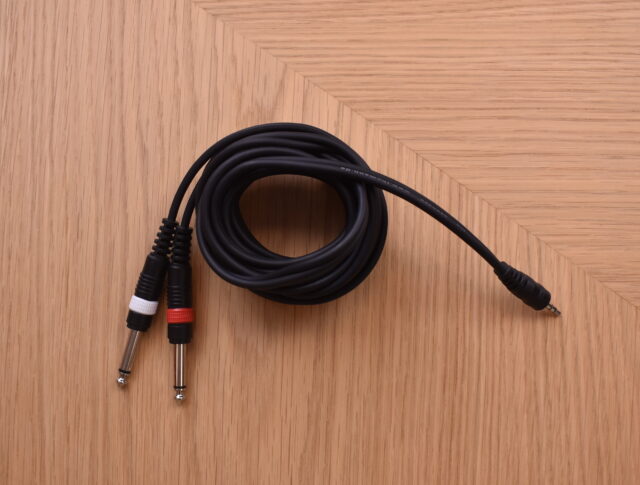 Microphone stand with boom arm: Millenium MS-2003
Why? Adjustable and comfortable, it will allow you to have your hands free during your broadcast and adjust your microphone to mouth height.
How much is it? €14.60 / £11.26 ( x2 )
One set of headphones: Beyerdynamic Custom One Pro
Why? Headphones allow the host to monitor the quality of the show's content and make some technical adjustments to the audio. We recommend this headset for starting out, and it's perfect for most musical styles.
How much is it? €315 / £243.01
To purchase this Home Radio Studio, assuming you already have a computer, the cost can be estimated at around €300 / £ 360, tax included.
.
Already equipped with your Home Radio Studio?
Take a picture and share it with us on Twitter using the hashtag #RadioKing!