Do you produce and broadcast your podcasts for your listeners who listen to them on demand?  Are you wondering how to offer live content? You've come to the right place!
How to broadcast live?
To broadcast live you'll need a radio stream and a live broadcasting software.
To get your stream, it's very simple. Sign up on RadioKing, launch a free demo and download the opening of your podcast to the Radio Manager. Once that's done and you have your feed (found under the Widget tab of your Radio Manager) you will be able to download a broadcasting software.
You can download StudioKing, our live broadcasting software, under the Live Tab of your Radio Manager.
You'll also find a list of other broadcasting software under the Live Tab, you are free to use the software of your choice.
Once you've downloaded the software, we're going to look at how to set up your studio. It's pretty much the same principle for recording your podcast and you probably already have all the equipment. The slight difference is that instead of using a recording software you will use broadcasting software.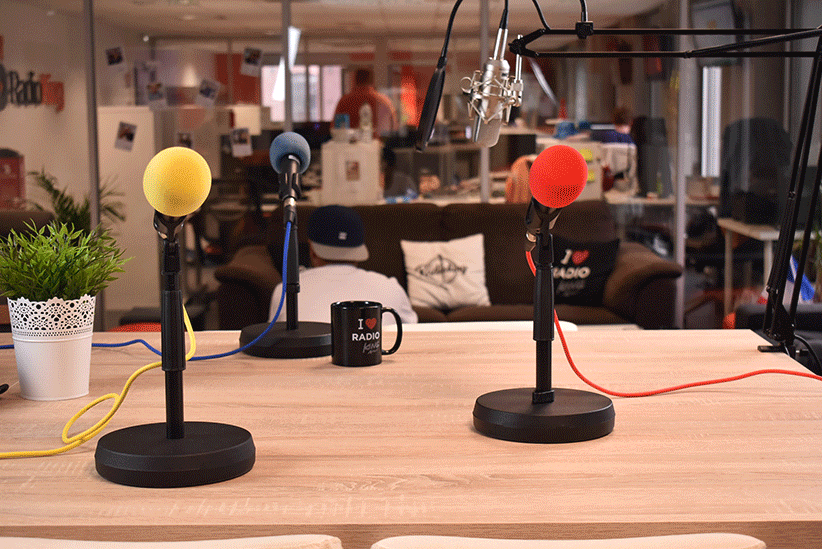 When you're ready, click on the "On Air" button and record your podcast live!
Share your live broadcast
Remember your listening link? This is the link you'll need to share so that your audience can listen to your show. You can even share your live broadcast on Facebook or your website thanks to the radio player!
Why open an online radio station for my podcast?
The aim isn't to launch an online radio station that will broadcast 24 hours a day, but to create an event around a live recording. You can simply turn your radio on and off and use it only once a month, for example. Once your feed is in place, you can use your radio whenever you want and even invite other podcasters to join you for special events.
Most live broadcasting softwares have a "recording" option, this means that you can repost your live podcast via your RSS feed like you would normally do for your episodes.
You can also, rebroadcast your old episodes and those of your friends on your radio, it is up to you to decide.
The advantage of doing a live broadcast via your online radio station is that you can involve your listeners. Via Discord, Skype, Audio Shout-Outs, Social Networks, you will be able to broadcast live and strengthen the link you have with your listeners.
Finally, you can relay your live broadcast via different platforms such as Facebook Live or YouTube in order to reach a wider audience.
So what are you waiting for? You can also contact our team if you would like to discuss your radio project further, we'll be happy to help!