This week on the blog, find out more about Deep Kulture, a Parisian radio station that wants you to discover its electro world.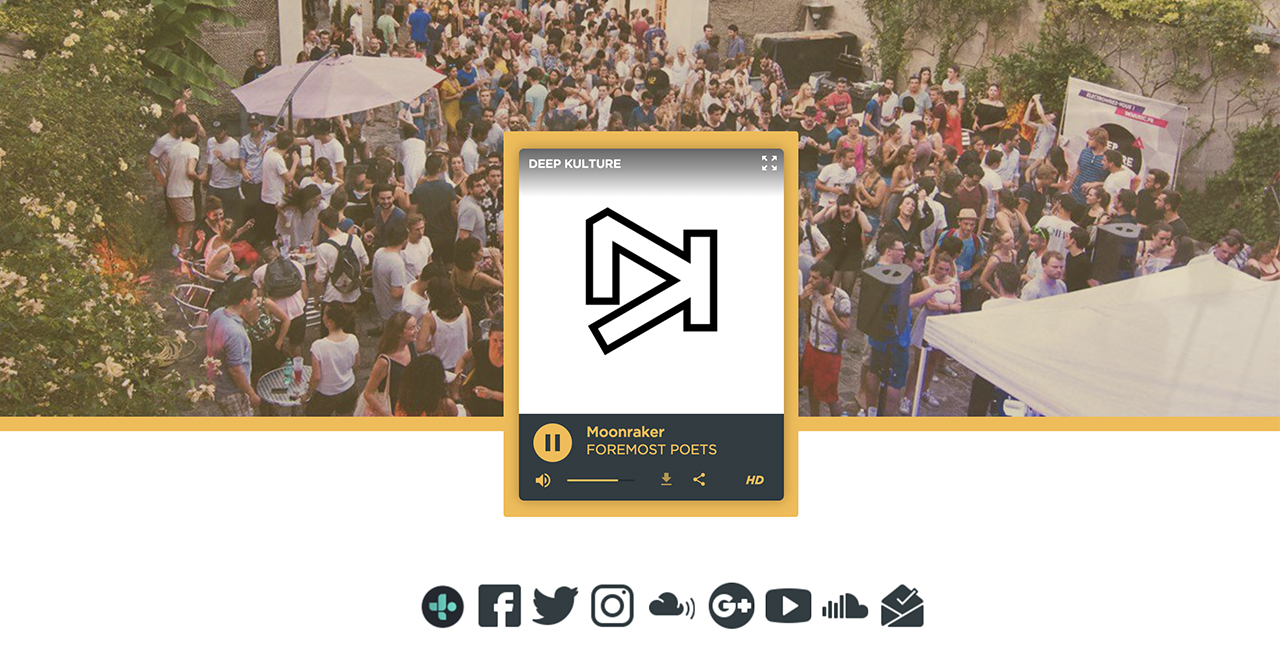 . Can you describe your project and the idea behind "Deep Kulture" in a couple of words?
DK is the project of two enthusiasts influenced by the avant-garde beats of Radio Nova and FG in the 90s, their goal is to help others discover new artists with eclectic programs of quality!
. Prior to this, did you have any experience in the radio world?
One of the founders was an official DJ on ABF in 2001 and on Radio Oxygène in 2005.
. How did you hear about RadioKing?
We came across RadioKing during our research on Google.
. In your opinion, what are the essential features that RadioKing offers to a radio station?
We could list all the features that make RadioKing a powerful and easy-to-use platform such the new Radio Player that we have integrated onto our website.
. What are the different ways to listen to "Deep Kulture"?
You can listen to us on our website dkmusic.fr and on mobile with the TuneIn app.
. Can you tell us about your audience profile?
Our listeners are just like our programs…eclectic!
. What do you value most about this project?
What we appreciate most is working with enthusiasts and the great feedback from our listeners always make us want to go even further.
. How do you select the artists broadcast on "Deep Kulture"?
We select the artists according to the story of the radio station, our experiences and new encounters.
. Do you have a quick anecdote in connection with your radio station or the setting up of this project?
We did a show with Jean-Jerome, one of the presenters that we listened attentively to on Radio FG, every morning for years. We were behind the microphone for a couple of hours, it was a great moment that will remain engraved in our memories.
. What's next for "Deep Kulture"?
The next project for Deep Kulture is to develop events with our resident DJs and artists that we appreciate.
. To finish up, do you have any words for anyone wishing to embark on this adventure?
Listen to your heart, go for it and don't give up.

Listen & follow Deep Kulture on their website, Facebook, Twitter & listening page.
Want to take part in our next showcase? Fill out this questionnaire here.