Launched by Olivier Jauffrit, Chanson Paris offers its listeners a complete immersion into the world of French song!


Can you describe your project and the origins of "Paris Chanson" in a few words?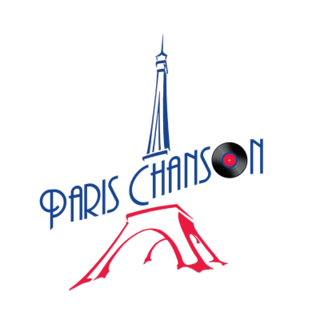 Paris Chanson is a 100% music radio station, mainly dedicated to French artists from the 40s and 50s. It brings listeners back to the unique world of old Paris. It was created in 2009, after a discussion with some friends that revolved around France's image abroad and French artists who were successful, particularly in Japan. Moreover, after moving across the English Channel, it was also a nice way to stay connected with my home country.
Did you have any experience in the world of radio before that?
Yes, I was a radio host in France on "Rire et Chansons", Europe 2 (now Virgin Radio) and also on French Radio London (I live in the UK).
How did you hear about RadioKing?
On the web. I had already created The Paris Chanson website on your platform.
According to you, what are the essential features RadioKing offers to a radio station?
All the functions necessary for creating and managing a music radio station are available, and they're rather simple to manage. For programming, as well as uploading, listening and promoting the radio station on social networks. The simple-to-use interface is also a plus.
What are the different ways people can listen to "Paris Chanson"?
Paris Chanson is obviously available on radioking.com but also on TuneIn, iTunes, RadioLine and 2 free apps for smartphones (iOS and Android) and on the Paris Chanson website. It's also on the biggest listening platform for radio stations in the UK: Radio Player. Paris Chanson is even the only online radio station there.
Can you tell us about your audience profile?
It's an international audience, mostly American and Japanese but there are also a lot of Europeans. The Americans and Japanese tend to be rather young whilst the Europeans are a little older in general. They all love a certain image of France and are trying to get close to it through music.
What do you like most about this project?
The sympathy aspect that Paris Chanson has been successful at gleaning over the years and the nice regular audience figures. It's a true community, with thousands of fans on Facebook and around the world.
How do you select the artists who are broadcast on "Paris Chanson"?
They must correspond to the "old Paris" format. Edith Piaf, Maurice Chevalier, Charles Trenet, Charles Aznavour… It's the spirit that counts, the musical character that lets listeners know they are on "Paris Chanson". Songs capable of taking listeners to another time are preferred.
Do you have a nice anecdote that took place within your radio or during the setting up of this project?
Some American listeners who are fans of France and Paris Chanson celebrate July 14 every year in their backyard. With champagne, red wine, sausage and… Paris Chanson coming from the speakers. I've always found this funny. It's far from the cliché that would have us believe that France sometimes has a bad image across the Atlantic!
What's next for "Paris Chanson"?
Increasing the French audience now that the radio station is well-established on an international level. The RadioKing platform will allow that to happen. And why not attract announcers to go even further and become the radio station of reference for anyone wanting to listen to French songs from the past. Watch this space…
To finish up, do you have any words for anyone wishing to embark on this adventure?
Not everyone agrees on the subject, it seems, but as for me, I'm convinced that before embarking on the creation of an internet radio station, you need to find a niche that isn't already in use or one that is not used a lot. It isn't always easy but it's the key to success.