Today we're taking you on a voyage thanks to Stéphane from Allô la Planète (Hello Planet in English), a legendary show by France Inter that now has its own online radio station.

Can you describe your project and the origins of Allô la Planète in a few words?
Allô la Planète is a radio station specialising in travel. You can essentially listen to world music, but not only. ALP also includes programs and podcasts based on the theme of travel. Meetings, interviews… just like the popular show with the same name which was broadcast a few years ago on France Inter, Allô la Planète is a showcase of travellers who talk about their adventures.
What is the profile of your listeners?
Travellers, pilgrims, hikers, backpackers, but also people who want to escape by listening to the Allô la Planète program.
What do you like the most about this project?
I am a journalist in the written press. I am discovering the world of radio, which I find incredibly interesting and very exciting. It is also exciting to launch this type of project.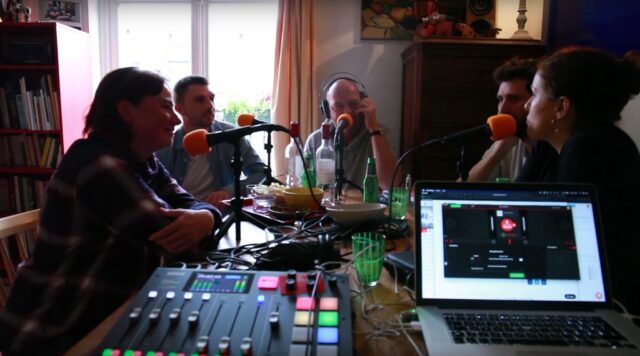 What's next for Allô la Planète?
The development of our radio requires a successful participatory financing. We hope to multiply the number of travel fairs and festivals to make ourselves known and perhaps broadcast on the airwaves.
Finally, a word of advice for those who wish to embark on the radio adventure?
If you want to create your own radio, go for it!!! RadioKing makes it possible by providing simple and effective tools.
You can listen to Allô la Planète on their website, and be sure to follow them on Facebook & Twitter.
You can also participate in their crowdfunding via Kiss Kiss Bank Bank.
Start your radio aventure today!