2018 has come to an end, but before we dive head first into 2019, we're taking the time to look back on the past year. And what a year it's been! Not only did we celebrate 5 year of RadioKing, we also welcomed several new features. We launched the audio shout-out widget, the automatic cover retrieval via live tweet, a new podcast hosting solution and the much awaited return of the iOS Mobile App.
To make sure you didn't miss anything, here's a list of our top articles from 2018:
10 ways to improve your audience with Push Notifications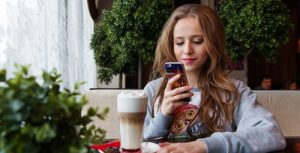 The iOS Mobile App is back! What better way to stay close to your listeners than by sending them notifications directly to their smartphones. Want to know what to send and when to send it? Everything you need to know is in this article. We've even created a tutorial for those of you who want to go that extra mile!
Click here to read
Top internet Radio directories to attract more listeners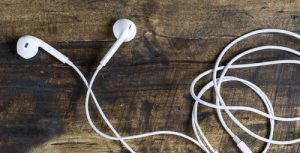 Want to attract more listeners and improve your online visibility? Be sure to check out this list of top internet radio directories. It's free and easy! All you need to provide is your default link that can be found under the widgets section of your Radio manager. Don't forget to let your listeners know where they can listen to your online radio station!
Click here to read
How to create podcasts for your online Radio Station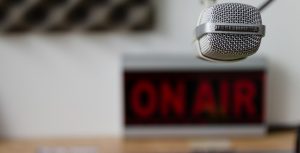 Podcasts have taken the world by storm over the past few years. It's a great way to allow your audience to re-listen to a show that they may have missed! In this article you'll find everything you need to know about recording and broadcasting your very own podcast on your radio station!
Click here to read
How to use automatic Twitter posts for your Radio Station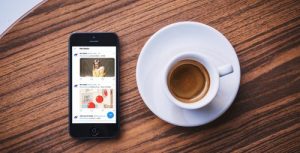 Another new feature to arrive in your radio manager this year is the sharing of the current titles on your radio. Automatically tweet the current tracks with the album cover to let your followers know what's playing on your radio! It's also a great way to attract new listeners. Everything you need to know about automatic twitter posts is in this article.
Click here to read
Top 5 audio recording software for your Radio Shows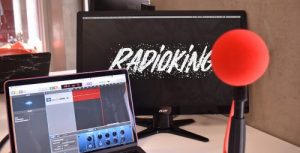 When it comes to recording your radio shows (or even podcasts), choosing the right software is crucial. Nowadays, there are many different software to choose from, it can sometimes seem a little overwhelming. If you haven't found the right recording software yet, don't worry, we've tested and listed our top 5 to help you record your shows quickly and easily.
Click here to read
Set up your Radio Station to broadcast live with multiple presenters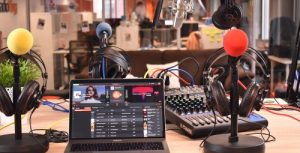 Setting up your studio in order to broadcast live with other presenters can seem complicated. In this article you'll find all the equipment you need, as well as a step-by-step tutorial to help you set it all up. What are you waiting for? Find yourself the perfect guests and invite them to join you in a live broadcast! Don't forget to let your listeners know in advance so that they can tune in.
Click here to read
Use the iRig Pre for your Radio Station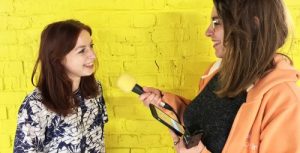 If you haven't already heard of the iRig Pre, it's a small device that has multiple uses. The iRig allows you to record live shows or interviews via your smartphone, and can also be used to broadcast live. Check out our article to find out more about the different uses. You'll even find a video tutorial at the end to help you set up your device!
Click here to read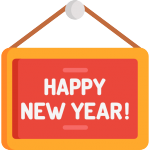 Thank you all for being a part of our radio adventure this year. On behalf of the whole RadioKing team, we hope you all had a lovely Christmas and that your radio station is ready for the New Year to come.
We'll be right by your side throughout this New Year to help you make your online radio project a reality!
Create your online Radio Station today!