With so many radio stations out there, convincing people to consume your content feels more challenging than ever. If you want to create a strong radio listener base, you will need to implement a solid strategy. This article contains everything you need to create and grow an audience for your radio station. So, before you spend the bulk of your budget on advertising and promotion for your radio station without getting results, consider these tips!
Create an Original Concept
Whatever idea, concept, or topic you plan to air on your radio station should be original. It has to be something people will hear only when they come to your station. That is exactly what will draw them in and keep them coming back for more.
Need inspiration? Take a look at these radio topic ideas!
Stand out from other radios
One thing that maintains and even grows a radio listener base is uniqueness. As we said, there are thousands of radio stations, so why should they come to yours? Because you offer something unique! How can you achieve and maintain this? By being yourself on live air. This will keep your uniqueness and help you exude your personality better and consistently. This will make it easier for you to connect and bond with your audience. After all, what better way to bond with your listeners than to give them amazing content?
Define a target audience
Many radio broadcasters fall into the mistake of targeting a too-broad audience. Instead, you should target a specialized niche. Diluting your content to ensure it caters to the interest of as many individuals as possible usually results in your content meeting nobody's needs. It's also likely that you will begin to prepare material on topics and music that you don't care about. This results in your radio offering boring content.
There is no point wasting time and the bulk of your budget on radio listeners who will not be consistent with your station programs. Instead, focus on being yourself and putting out content for a specific audience. Focus on playing songs they will enjoy and discussing things they care about.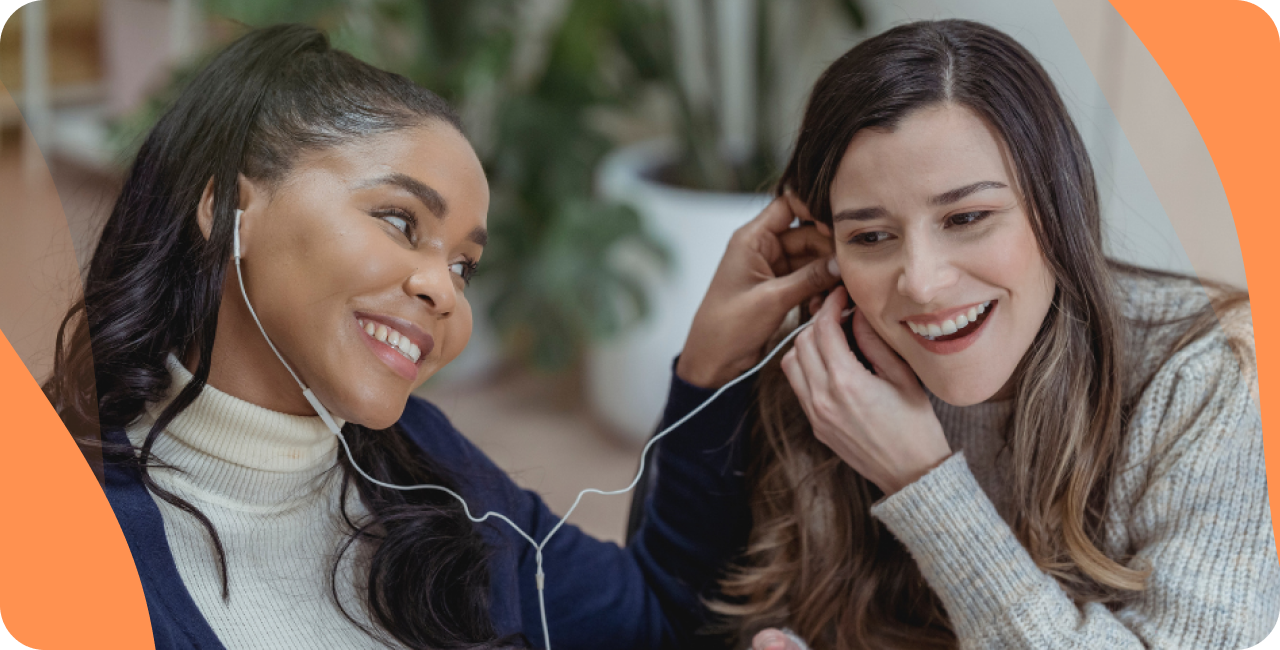 Try to identify your target audience and focus your efforts. Make a list of the characteristics that distinguish your radio station, such as:
Geographic region
Music genre
Age group or range of your potential audience
The vision of your station
Interests of your potential audience
With these elements in mind, you can establish your radio listener base and grow it from there.
Be Present on Social Media
Millions of people are present on social media, so being active on these networks is essential. Examples are Twitter, Instagram, Facebook, and Snapchat. This is important as your radio station needs to publish events and updates and show people behind the scenes of your station. Because radio is just audio, employing social media with the specific use of photos and video provides your station with a personality and face. This also helps you expand the types and forms of content you can offer to your followers. Creating profiles on platforms like Instagram may also be beneficial since it allows your listeners to connect with you and see and hear you in a setting different from where you do your business. Nowadays, followers want to connect with celebrities and businesses in a more emotional way, and
social media provides a channel for that connection.
Facebook
There are several ways to utilize Facebook to engage current followers and gain new ones. First and foremost, you may want to contemplate creating a Facebook page where your members can connect with you and with each other. A Facebook page with many members can be a great way to disseminate and spread the news among your listener base. Also, Facebook pages with many followers will appeal more to prospective users, as they believe that your page must surely have something to offer.
You could also join Facebook groups where the members' demographics align with that of your target audience. You can, with permission, post in the group or page to inform members about your radio station or any special events, such as interviews with a renowned musician or band.
Twitter
Twitter is the ideal location to communicate with your listeners in real-time. On the platform, you can Tweet polls, programs and questions for your listeners! Make sure to choose a hashtag that easily resonates with your station and include it in all your posts. This allows followers and new viewers to easily track and follow your content.
Instagram
Instagram differs from other social media platforms; it focuses on images and videos. You can post studio images, remote-broadcast event footage, and other interesting, colorful videos or visuals that showcase your station's personality. As the saying goes, a picture is worth a thousand words!
Instagram stories are also a great way to connect with your listener base. Take them along on your typical day as a radio host and show them behind the scenes. As the content only lasts 24 hours, it can be much more casual!
Live Radio
Now, onto live radio broadcasting. Live programs and shows are essential to the growth of your station. This is because live radio shows are the only times you and your followers can simultaneously communicate with each other on your radio station. Meeting your audience regularly is vital as it is one key strategy that builds a bond between hosts and radio listeners.
Interviews
An excellent way to attract more followers to your internet radio station is to interview guests frequently. Guest appearances not only provide a chance to create new and exciting content, but they also attract new listeners who are friends or fans, increasing your radio listenership. Be sure to properly prepare your radio interview in order to provide top-quality content.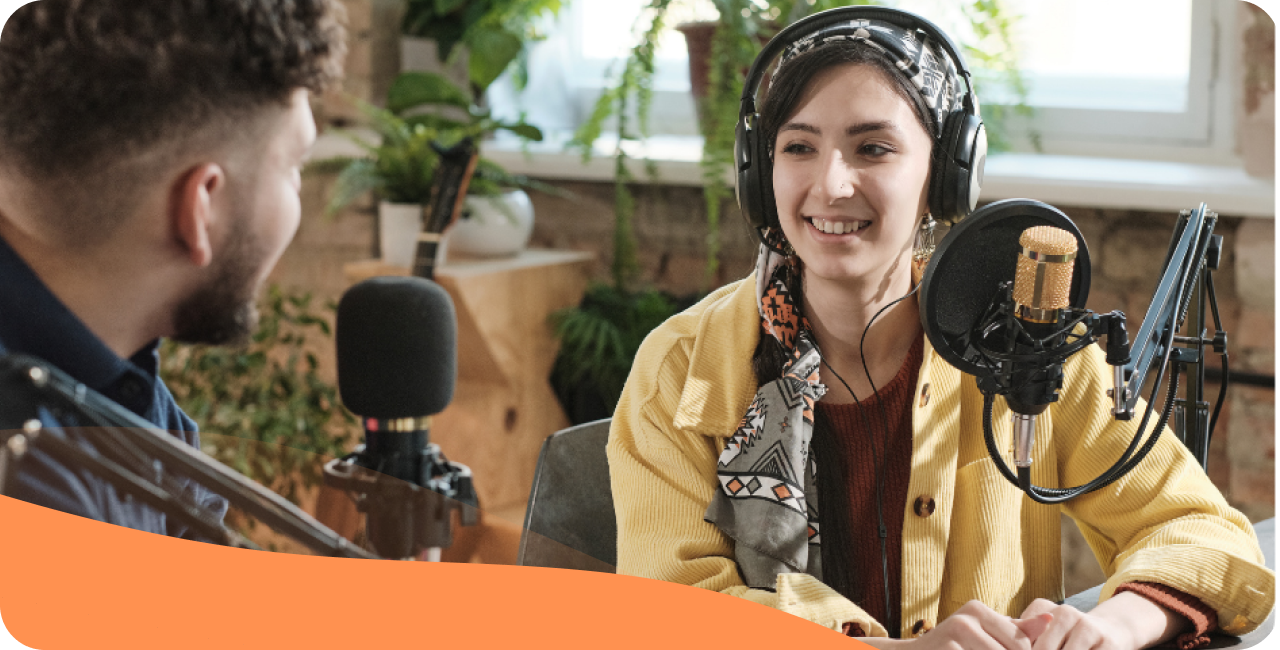 Live music
Broadcasting live music is another way to create a radio listener base. You can invite artists to perform live on your radio station, not only does this create fantastic content for you, but it also gives the artist great exposure.
Also relaying live concerts or events on your radio station will allow listeners who weren't able to make the event themselves to still enjoy it!
Listener participation
Interacting with your listeners is one method to make them feel more connected to you. Nowadays, social media makes this quite simple. Traditionally, radio is one-way – from the radio host to the listeners. However, with new technology, it can become a two-way thing. You increase the likelihood of engagement by allowing others to comment or ask questions on social media, and you should answer them as soon as possible.
You can also broadcast your listeners live on your radio station, get them to leave audio shout-outs, or offer prize draws and contests. There are loads of possibilities, so let your imagination run wild!
Make Your Radio Easy to Listen To
Ensuring that your internet radio station is easy to access is key to retaining and gaining new listeners. Having a radio station that is well-referenced on search engines such as Google will help your visibility.
Making sure that your radio can be listened to will improve your user experience and help you obtain a larger radio listener base!
Create a website
If your online radio station does not have a website, now is the time to get one. Websites, as opposed to social media, provide you with greater leeway in terms of the design and content you can put on display. Basically, websites serve as live portfolios of your radio and other works.
With RadioKing, you can easily create a customized radio website with a visible player bar. This will encourage people to tune in, as it will be one of the first things they see when arriving on your website!

Want to give it a go? Launch your free 14-day trial and create your own radio website today!
Create a mobile app
Mobile applications allow your followers and listeners to stream your station (whether on the move or not) using their mobile devices. This offers flexibility and shows your followers and potential listeners that you are not one to shy away from going digital.
It's also the perfect way to keep in touch with your listeners by sending them push notifications. Let them know when you're going live on air, or if you have a special radio show coming up!
Why not try our radio mobile app simulator for free!
Listening directories
Radio directories are popular with listeners because they provide a variety of music genres without hassle. Also, with radio directories, you ensure your station becomes a unique option in front of an already existing audience. However, make sure your station appears in the appropriate category or genre. The more directories your station appears in, the more listeners will find and engage. Note that you will need your radio station's stream URL to list it in any directory. Good examples of radio directories are RadioKing, Deezer, and Online Radio Box.
View our full list of internet radio directories to increase your radio listener base!
---