You may have heard the term "favicon" thrown around here and there, but do you truly know what a favicon is or what it is for? No worries, we're here to make things a little clearer for you!
What is a favicon?
A favicon is small image that appears in the address bar of your web browser when people are on your website. They can also be used in the bookmarks list of web browsers and if your users have multiple tabs open, your favicon will allow them to easily recognize which tab corresponds to your site.
Here's what RadioKing's favicon looks like:

Why create a favicon for your Radio Website?
User experience
Favicons are a great way to improve the user experience on your website. As we mentioned above, thanks to your favicon, users can easily locate you on the browser bar, even when you have 20 tabs open at the same time.
SEO
They also have an indirect impact on the SEO (search engine optimization) of your website. Although it's not a necessary criterion for ranking your site on search engines, by becoming a trusted site, your visitors spend more time on it. Google considers this as a guarantee of quality, which means that they will reward you for this in terms of SEO.
Personal Branding
It's also important to have a favicon on your website in terms of personal branding, as having a coherent visual identity is essential. Look at it this way: the favicon is the icon of your website, so it should be personalized to the image of your site.
What size should my favicon be?
The classic size for a favicon is 16×16 pixels or 32×32 pixels. However, they can sometimes be displayed in larger dimensions.
With our website offers we recommend using 32×32 pixels minimum. Your favicon must also be in .ico format. 
How to add a favicon to your Radio Website?
Do you have a Radio Website with RadioKing? Head over to your website admin under Configuration > General Settings and upload your favicon in a few easy clicks: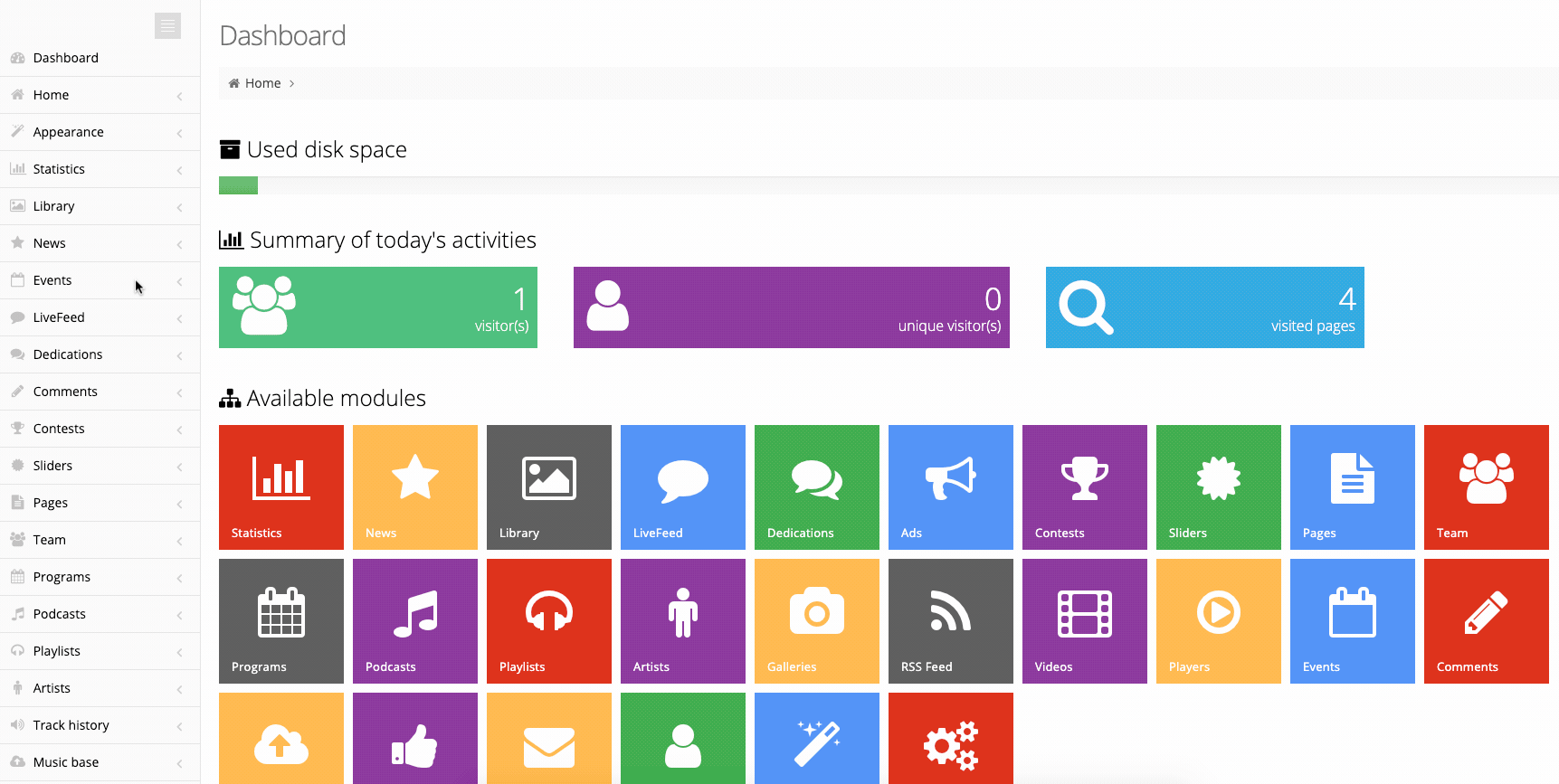 After a few minutes, you favicon should appear like this:

You now know everything you need to about why a favicon is important, and how to add one to your website!
Create your radio website today!