Looking for a user-friendly solution to broadcast live on your online radio station? SAM Cast is a Windows-compatible software that will allow you to go live on your radio in just a few minutes!
Careful: The free trial version of SAM Cast offers live audio from your microphone, however you'll need to purchase the full version to stream music from your media player.
Discover our video tutorial:
CONFIGURATION
In order to configure your radio station to broadcast live, you'll need to:
Open the software and select Encoders
Click on the + button and choose MP3 (Lame_ENC)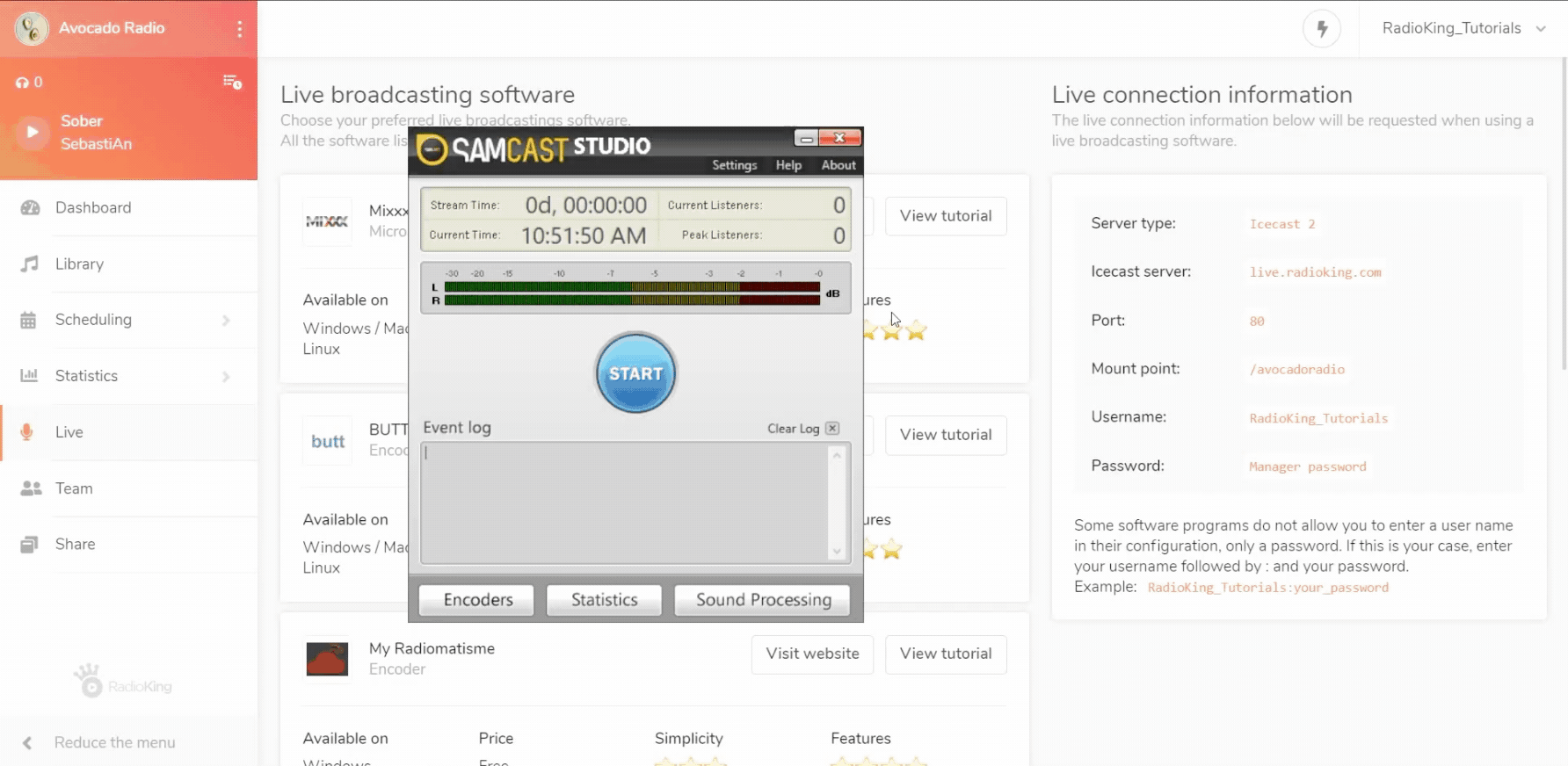 Under the Converter Tab, your bitrate will be set to 64 by default. For a better audio quality, we're going to change it to 128Kbps
Go to the Server Details Tab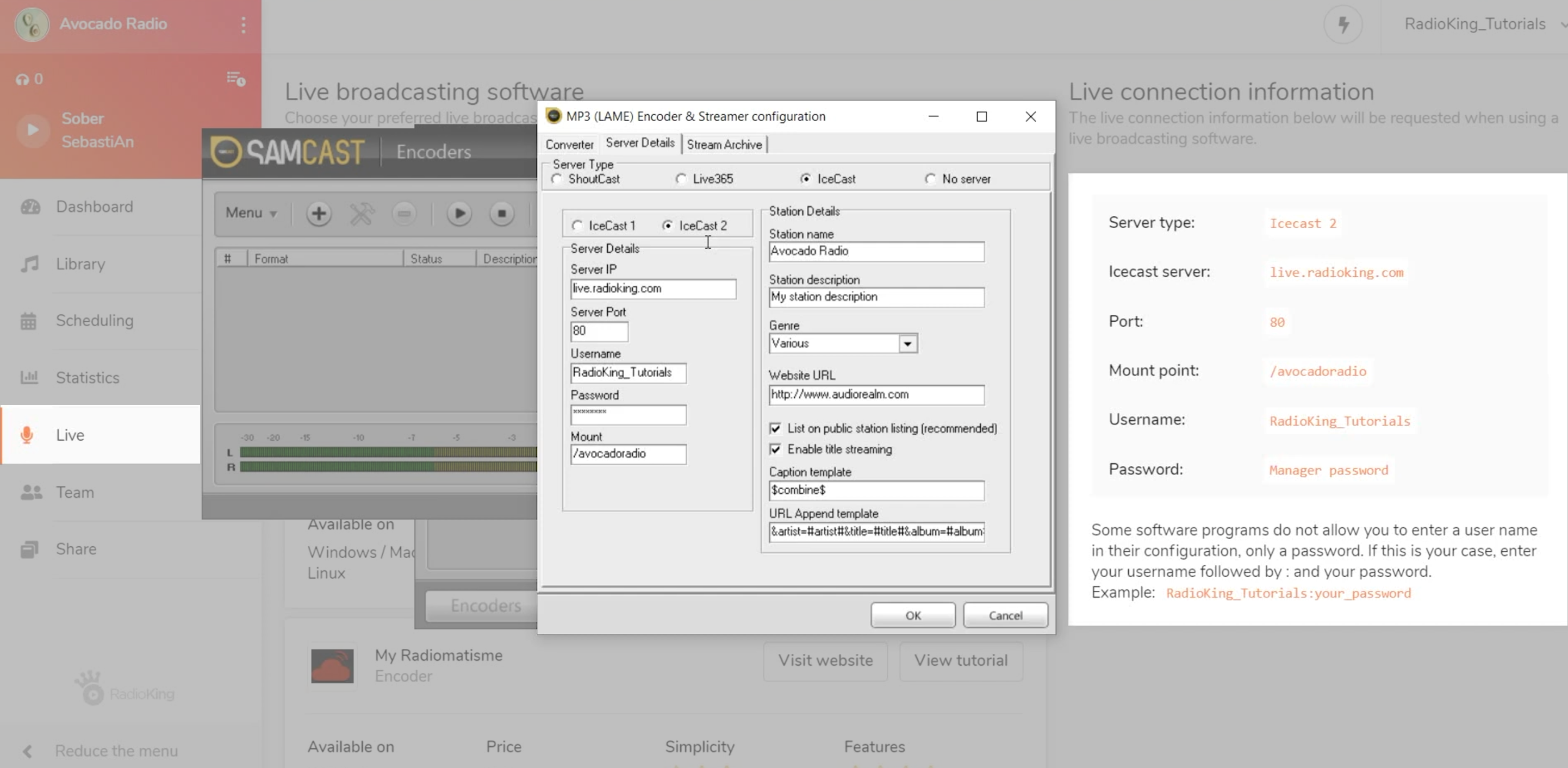 You can now enter the live connection information of your radio station! If you're a RadioKing client you'll find this information under the Live Tab of your Radio Manager.
Server type: IceCast (make sure that IceCast 2 is selected)
Server IP: live.radioking.com
Port: 80
Username: enter your RadioKing username
Password: enter the password of your RadioKing account
Mount point: can be found under the Live Tab
You can also add your station details such as: the name, a short description, the genre and even the link to your website! The software will remember your information, so you won't have to enter it again every time you want to broadcast live from that particular radio station!
Once that's done, click on OK.

BROADCASTING LIVE
Now that you have configured your radio station to SAM Cast, it's time to start broadcasting live! To launch your live broadcast:
Select the encoder you have just added
Click on the play button, SAM Cast will then connect to your online radio station
Start broadcasting your audio live by clicking on the Blue Start button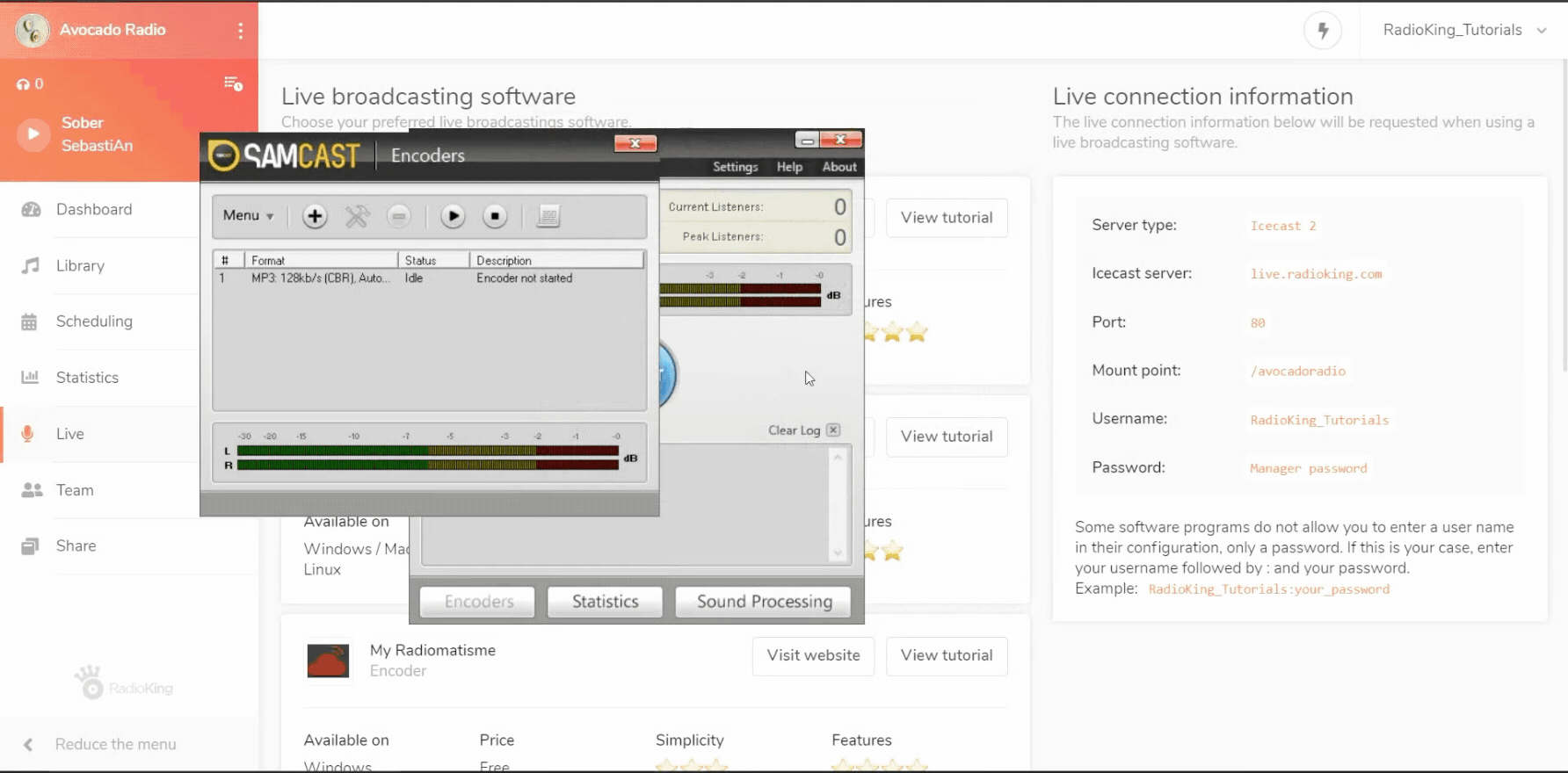 Bear in mind that it may take up to 20 seconds for the "live" mention to appear in your Radio Manager. This is the time taken for us to receive the stream, process it, re-encode it and then send it to your listeners!
You can configure your microphone under the Settings Tab.
SAM Cast also includes various sound processing options for your live broadcast:
Equalizer: allows you to tweak your audio levels by adjusting the frequency bands.
AGC (Average Gain Control):  here you'll find advanced audio processing features including gat
ed AGC, stereo expander, bass EQ 5-band processor, dual-band processor and clipper. You can also try some of Spacial's built-in presets by clicking on the "Load preset" button.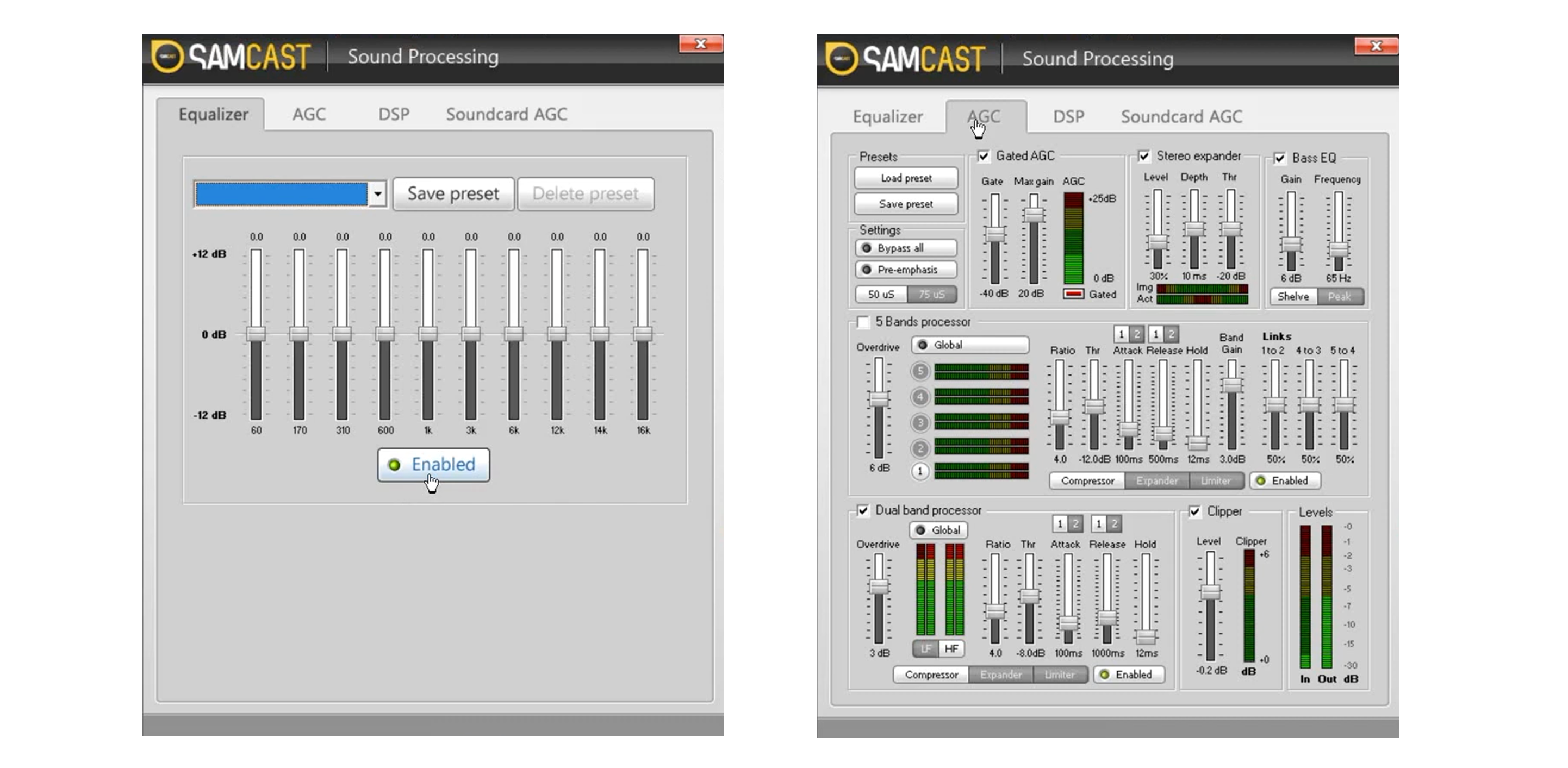 And there you have it! You now know how to configure your radio station with SAM Cast in just a few minutes. This user-friendly live broadcasting software is ideal for radio broadcasters that want to speak live on air with the click of a button.