A Broadcast Master (also known as "broadcast-ready") can be very useful to fill in a few hours missing from your schedule. There are many different formats to meet your needs. Xemles, tells you everything you need to know about these broadcast-ready programs.
What is a Broadcast Master? 
A broadcast master is a ready-to-broadcast program where you receive one or several files that make up a show. This show generally has a white label (no mention of the radio name) and can potentially be broadcasted on several radios/ Internet radio stations.
Integrate your Broadcast Master to the Radio Manager 
Many types of Broadcast Masters exist and vary according to taste. They are always made by passionate producers, for example, you can find mixes, rankings, talk shows, etc.
Several program banks exist, offering you Broadcast Masters for free. They generally provide you with files from week to week via FTP without changing the name to facilitate the "automatic debit" of the files. In our case, we will take them manually.
So, let's imagine that you had FTP access for a show called "RKPodcast", a 2-hour show cut into 4 parts.
We're going to connect via an FTP client (the most common: FileZilla) which will give us access to 4 files.

We are going to put these 4 files onto our Radio Manager in the Podcast category (preferably). From there we'll have two possible choices:
You can put each file in the Daily Generation page manually.
You can do it properly via the Programs, it's especially convenient if you want to repeat the broadcast of a program without having to set it manually each time.      We're now going to head over to our Media Library and create a Playlist for each part of our show. If the show is still called "RKPodcast" in Artist and "Part" in your media library, you can use the dynamic criteria, like this: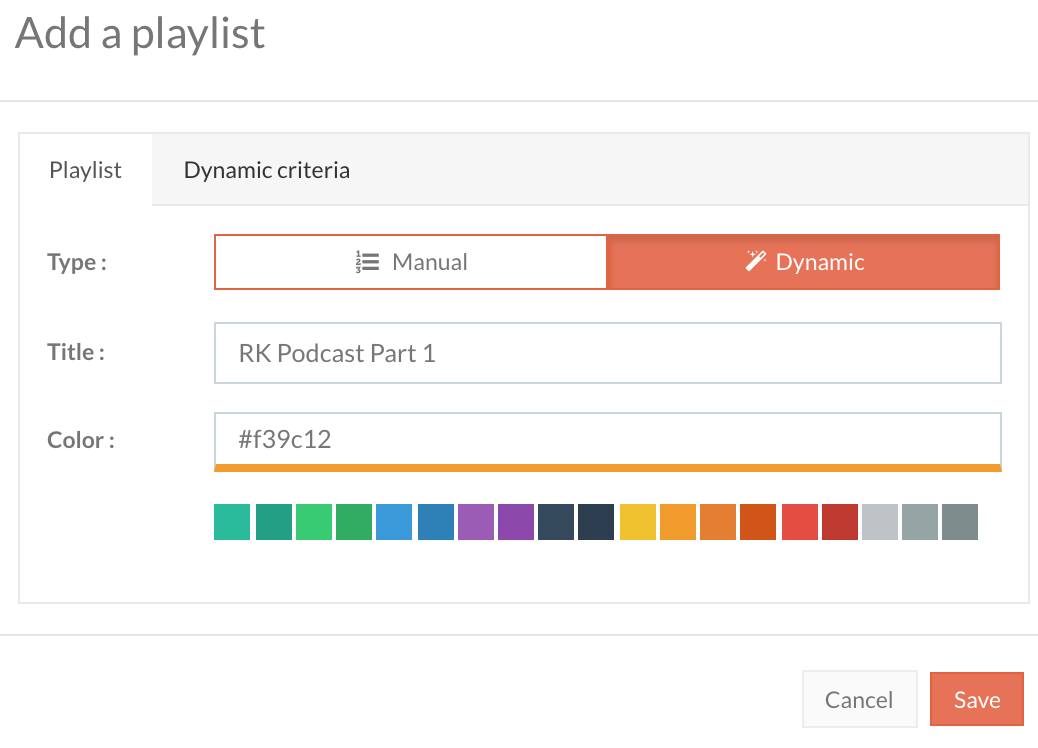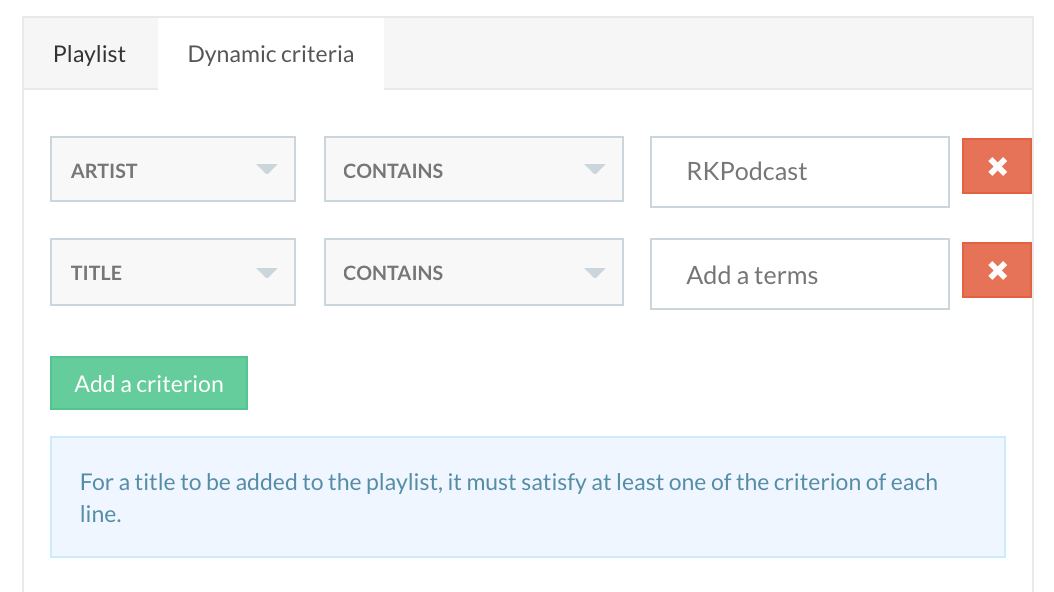 Once that's done, you should see something like this: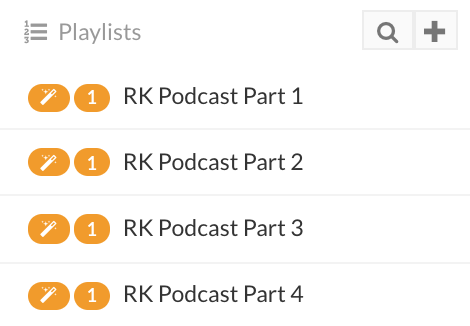 Now, head over to Programs in your Radio Manager. Create a program with the name of your show and then insert your other interventions (music, adverts…), here is an example of a typical program: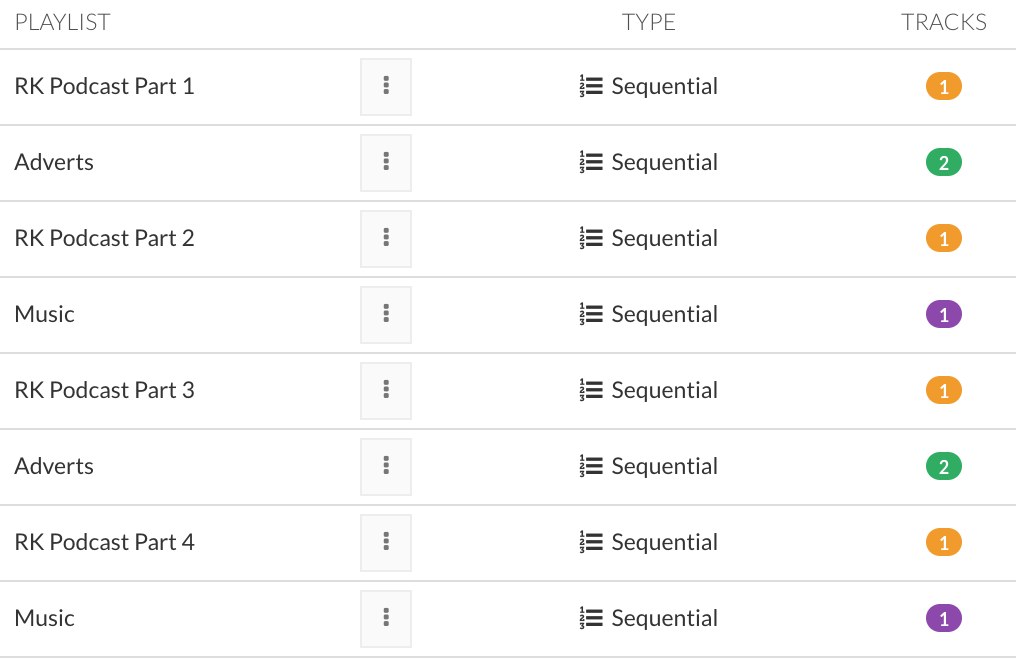 Finally, under Planning, simply drag and drop your program to play at the time you want.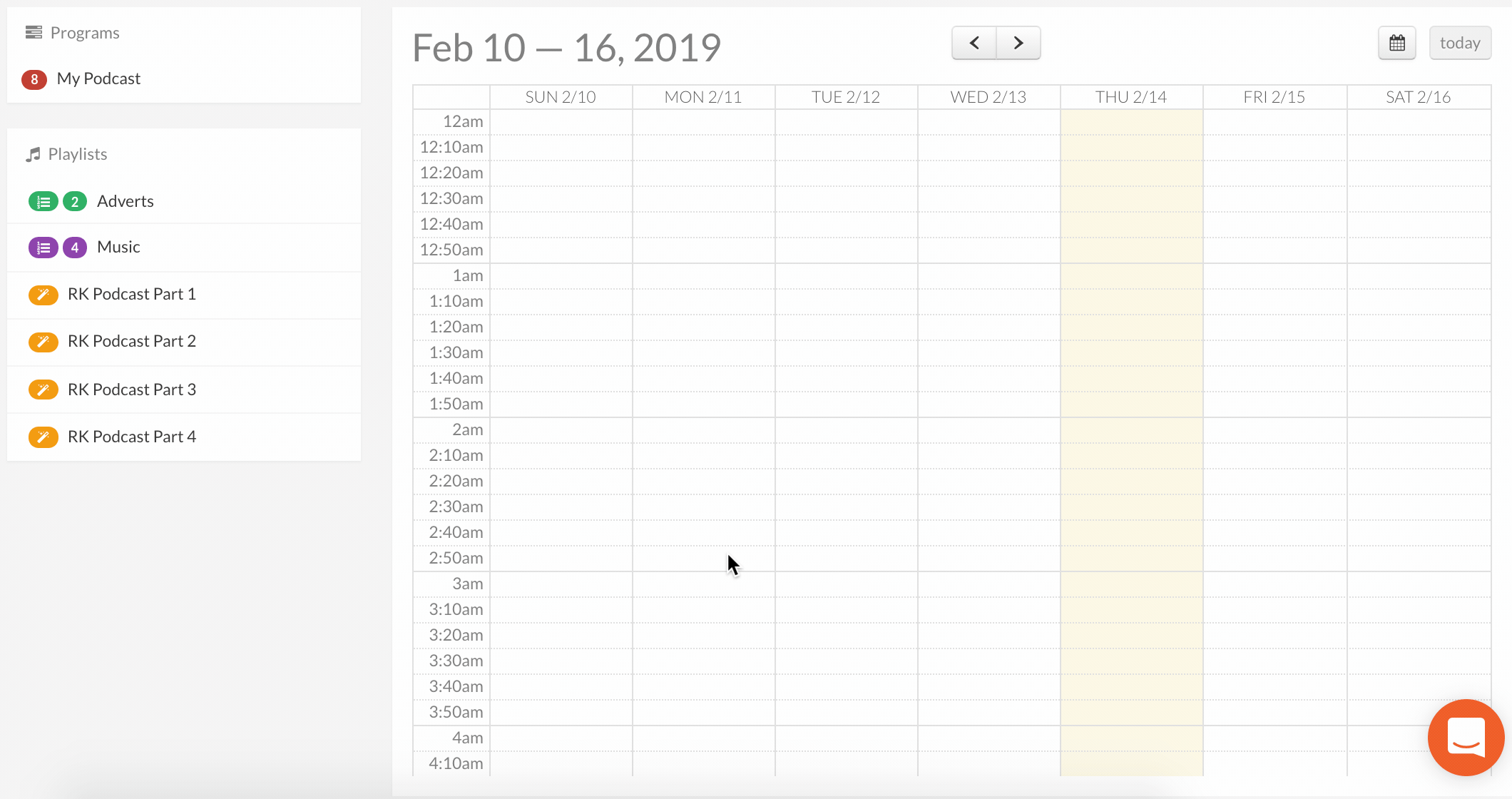 You now have a show that can allow you to fill up any blank moments on your radio station!
However, remember to delete your old shows from the Podcast category to avoid broadcasting a show from last week for example.
CAREFUL: Choose what you broadcast wisely and listen to it before broadcasting, it's best to avoid any bad surprises and know what your listeners will discover!
Top tip: Don't hesitate to ask Podcasters that you follow to broadcast them, some are already broadcasted on radios / online radios sometimes.
Useful resource:
Making Contact: https://www.radioproject.org/stations/ (Access to many shows – free to download)
Broadcast on your Radio Station today