If you already have a RadioKing account, the chances are you've probably already come across our listening platform along with it's competitive rating system, the Hit Parade.
So to help you improve your ranking, we've put together a couple of tips that can be broken down into three main points: personalization, content and audience.
Personalize your Radio Page.
To position yourself in our Hit Parade, it is incredibly important to customize your Radio Page. A cover photo adapted to the colors of your radio, a complete description as well as a slogan and genre(s) are an absolute must.
To ensure that your Internet radio station is visible on our listening platform, check that the option is activated under Settings > RadioKing platform in your Radio Manager.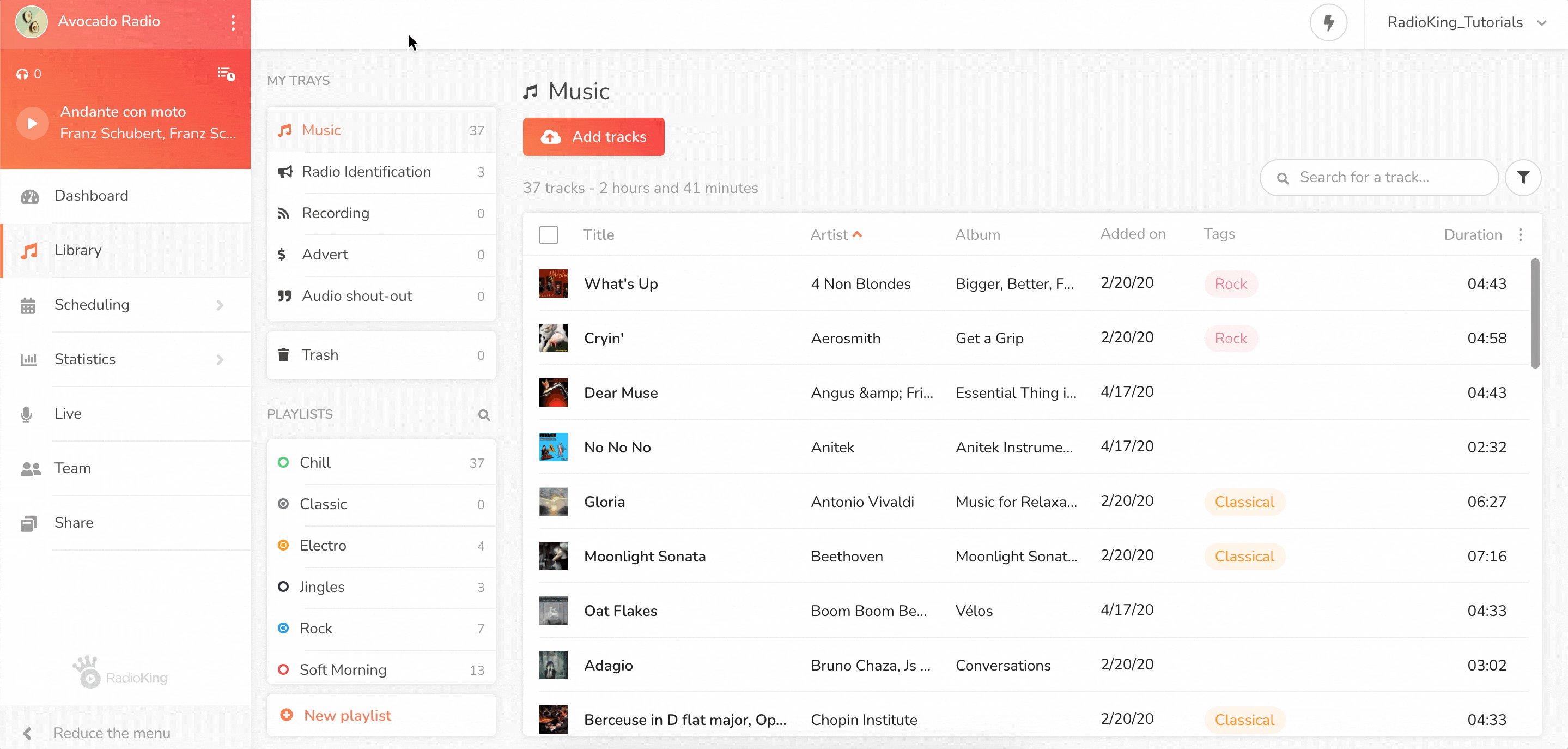 You can easily add a cover picture by clicking on the orange "browse" button. To add a description and select the genre(s) of your radio station, head over to Settings > General.
Top Tip: make sure that the comments are enabled in order to allow your listeners to interact with your radio station.
Head over to this article to find out how you can improve your Radio Page.
Share quality content.
Your place in the Hit Parade will also depend on the quality of content shared on your Radio Page. It is therefore important to integrate your Facebook page to your LiveFeed. Don't forget that your Radio Page is also the perfect opportunity to share other information or even organize a contest.
To configure Facebook, simply head over to Settings > Social in your Radio Manager and enter the link to your Facebook page. You can then decide if you would like your Facebook status to automatically appear on your radio page.
Boost your audience.
Finally, the Hit Parade rankings take into account your radio station's audience. The number of listeners, the duration of listening sessions and participation on your Radio Page are therefore essential elements for better positioning.
To find out how to boost your audience, we invite you to take a look at the following articles on our blog:
Top Tip: Don't forget to let your listeners know that they can listen to your radio station (and access your radio page) directly via the RadioKing listening app (available on iOS & Android)!
Feel free to share your own tips or tricks with the RadioKing community in the comments below!