We are pleased to announce that we launched the English version of our website.  This includes availability of  digital platform together with all Radio King services for english speakers.
We are always looking to improve the services we offer, so as an exciting step towards enhancing your experience with Radio King, we present you the choice of language for the pleasure and comfort.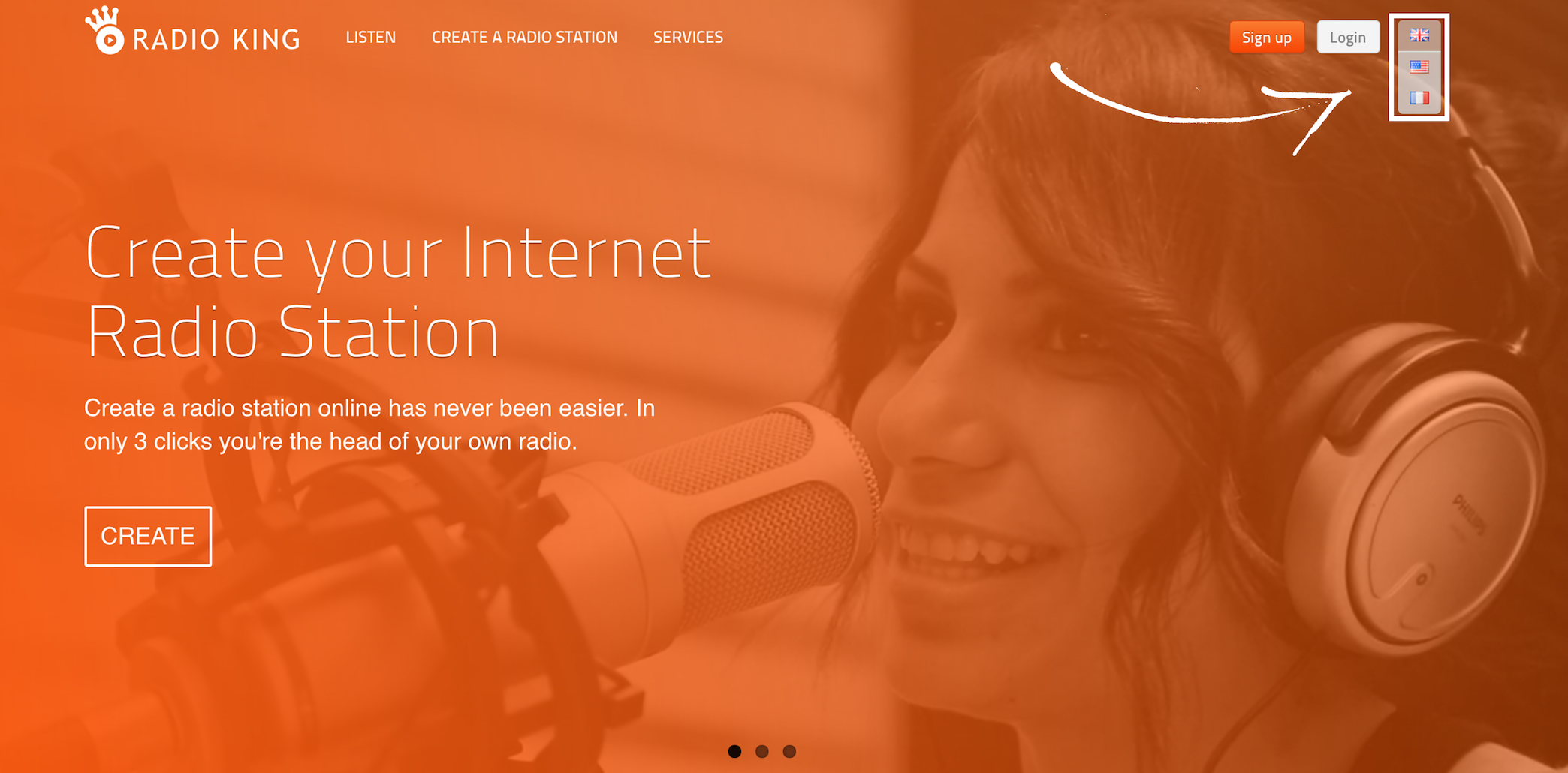 The idea of international expansion it is a response for a rising demand of web radio listeners all over the world coupled with mobile evolution. Through the international expansion Radio King is opening the possibilities for professionals as well as for individuals to be more visible and get heard everywhere.
Traditionally, we keeping easy navigation and mobile optimization of our services and  if you already have a Radio King account in the "Customer Area" you can simply change the language.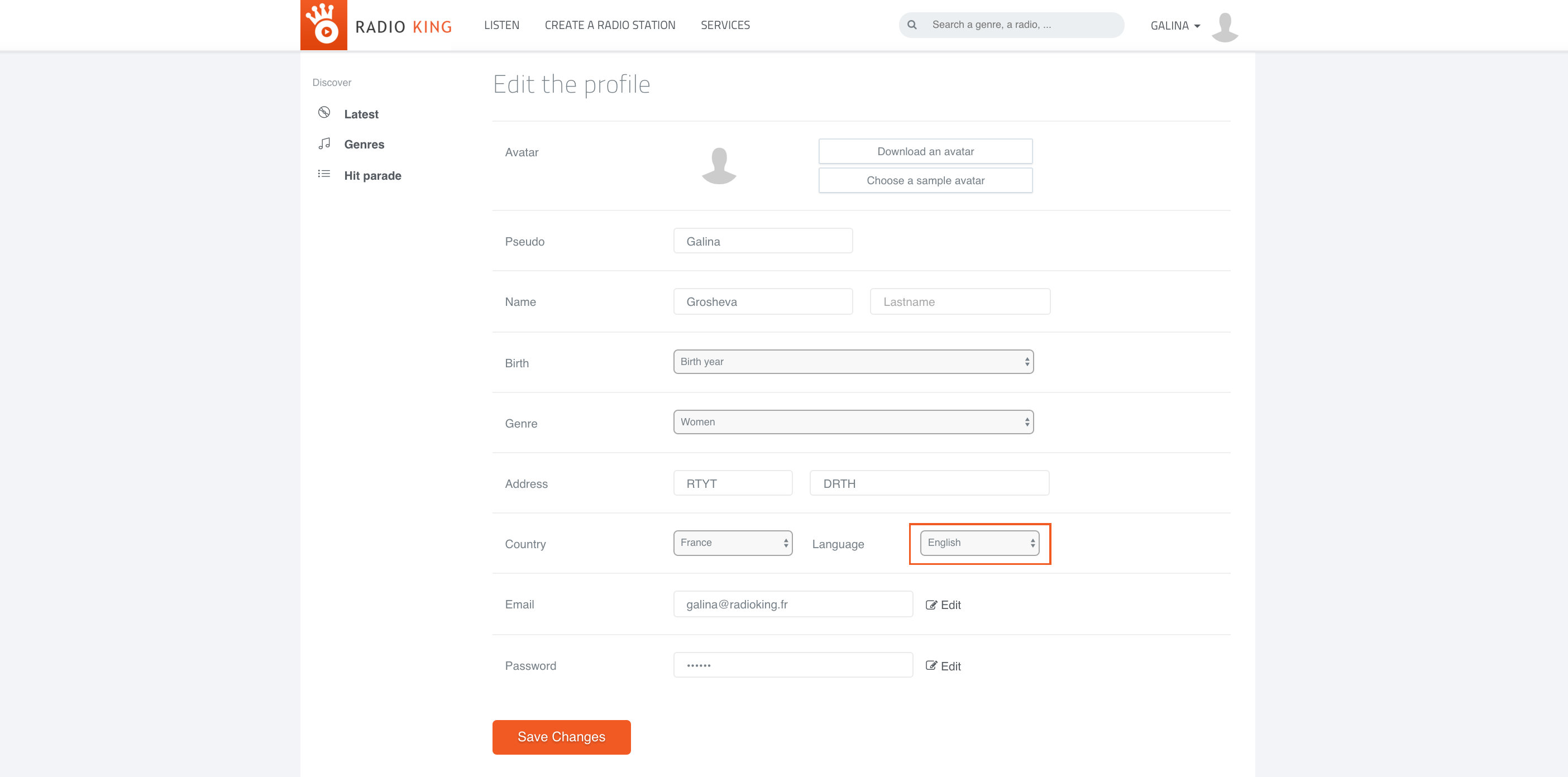 Over the last few years, Radio King has grown exponentially, becoming the first platform in France to broadcast your radio station on the internet with specifically tailored tools, allowing us to build future radio and ultimately succeed.
Moreover, our team has grown as well and our support agents are always nearby to help and answer all your questions in both languages.
We wish to our users a convenient web surfing  and quick finding all the important information!